Features
RV PRO Celebrates '40 Under 40' Award Winners in Vegas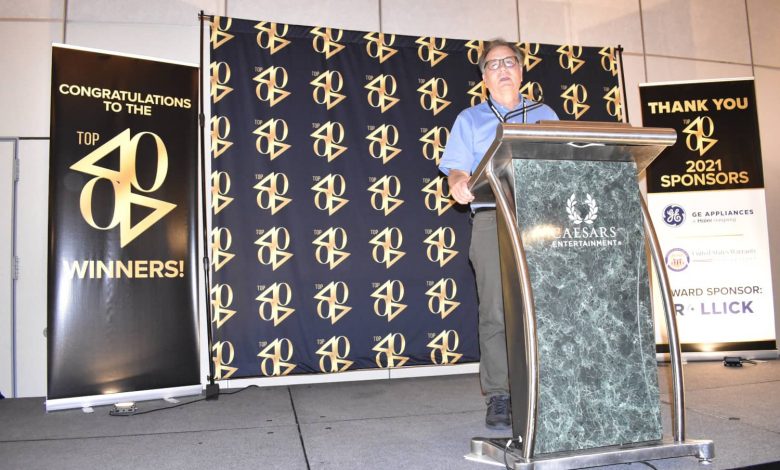 RV PRO took the stage Monday night at the 2021 RVDA Convention/Expo to host its inaugural '40 Under 40' awards ceremony at Paris Las Vegas, recognizing the top up-and-coming industry professionals. The event was emceed by Chris Cieto, publisher of RV PRO magazine, and Kristina Shrider, founder of RVEM Mastermind and a '40 Under 40' award winner.
Twenty-seven of the 2021 Class were in attendance (with one in the form of a cardboard cut-out) alongside nominators, colleagues and loved ones to raise a glass in honor of each individual's accomplishments in the RV industry. Winners represented dealerships, manufacturers, suppliers and associations across the country.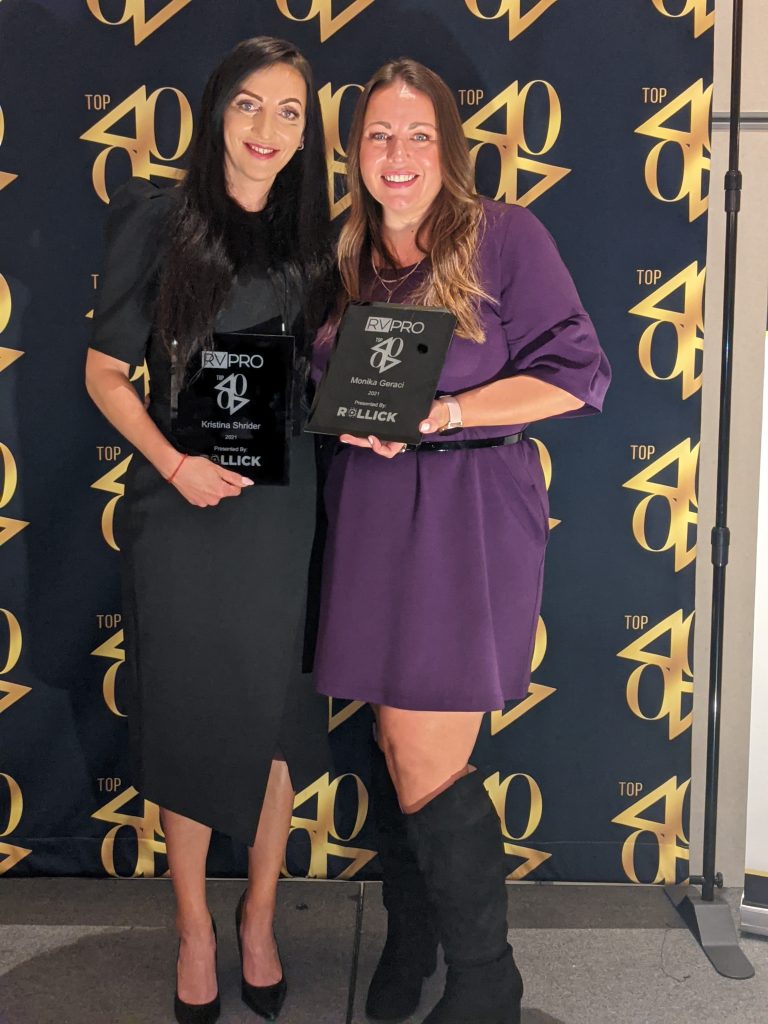 The list of '40 Under 40' winners includes:
Yuriy Katasonov, Diamond Shield
Eva Mitic, Go Power!
Ashley Bontrager, Ember RV
Matt Olds, East to West
Lisa Liegl Rees, East to West
Andrew Cooley, Storyteller Overland
David Copeland, Van Dyke Enterprises
Monika Geraci, RV Industry Association
Nick Ebenroth, Keystone RV
Nick Francis, KZ RV
Kristina Shrider, Giant Recreation World
Stefanie Zalutko, Zalutko Business Services
Jonathan Krawchuk, Samlex America
Ryan Hadley, TRIC RV Repair and Maintenance
Destiny Tolliver, Campers Inn
Karen Arnold, American Family RV
Volodymyr Kilchytskyi, Micro Air
Justin Carlton, Carlton Camping Center
Faith Palmer, Atlantic RV Body Repair & Service
Cortni Armstrong, The Flipping Nomad
Paxton Jensen, General RV
Ed Sikes, Truist Bank
Mike T. Keller, Keller RV & Marine
Neal Stewart, RV Connections
Chelsea Campbell, Keystone RV
Sara Porosky, Thetford
Andrea Graves, Cruiser RV/ DRV Luxury Suites
Jason Riley, Rollick
Tommy Hall, Grand Design RV
Lacey Pintado, Coach-Net
James Bonin, Pan Pacific RV Centers
Darrin Caldwell, NIRVC
Jason Haugen, Haugen RV Group
Mary Kate Haller, RV One of Fort Myers
Chase Youngblood, Youngbloods RV
Matthew Fuller, Fuller Motorhome Rentals
Nicholas Rudowich, RV Industry Association
Austin Meadows, Duo Form
Josh Murdock, Hemlock Hill RV
Alex Yerman, United States Warranty Corporation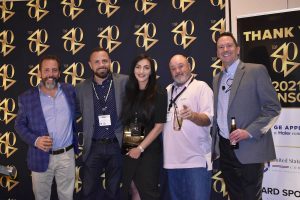 RV PRO was grateful to have event sponsors GE Appliances, a Haier Co.; and United States Warranty Corporation; along with awards sponsor Rollick Inc.
"It was so great to see everyone for the '40 Under 40' event. Congratulations to all winners for this year and thank you those who nominated them," said Cieto. "This was a fun kickoff to what we hope becomes an annual event."