Features
RV PRO Spotlights 2022 'Best Of' Open House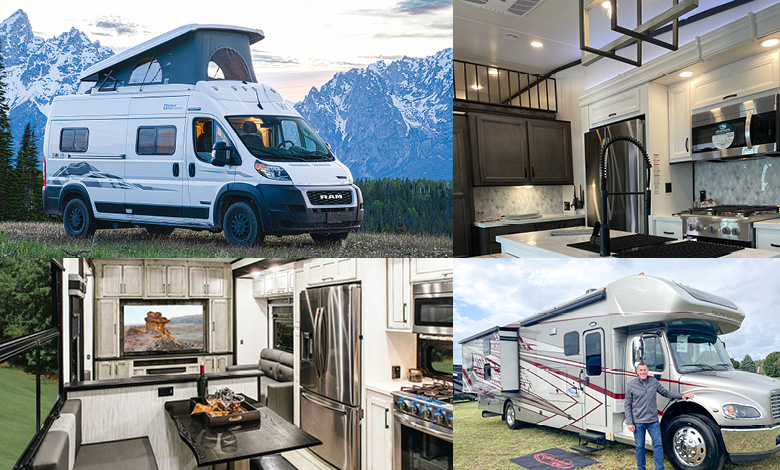 After a two-year hiatus because of COVID-19, Open House Week returned to Elkhart, Indiana, at the end of September and drew throngs of dealers and others who came out to view the new model-year units, have face-to-face conversations with OEMs and visit the Supplier Show, which was big and promised to be even bigger next year.
RV PRO traveled to Open House as a group and was once again delighted and impressed by how well the whole week functions logistically. There is a lot going on, a lot to see, and hosts at the various venues could not have been more inviting or prepared to educate, inform and entertain.
Of course, 'What's new?' is the question on everybody's mind when they attended Open House Week, and the 2023 models shown off by the manufacturers did not disappoint.  In the spirit of friendly competition our crew once again took notebooks in hand and noted what we thought of as our favorites from Open House Week 2022.
Click here to see the digital version of our Best of Open House Week.