Features
RV PRO's 40 Under 40 Class of 2022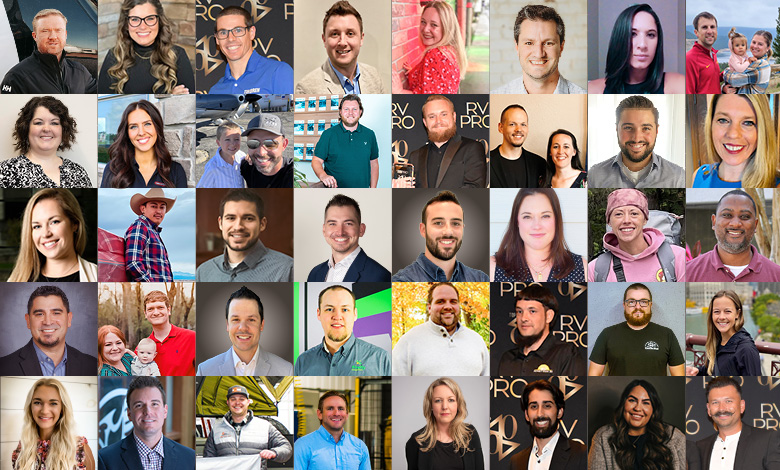 For the third straight year, RV PRO was proud to announce its 40 Under 40 Class of 2022. We sought nominees from all segments of the RV industry, looking for those not yet 40 years of age who are already making a significant imprint on their particular portion of the RV world.
From Nick Beckett, the general manager of B&B RV who was first working at the dealership at 16, washing RVs and performing minor maintenance; to Caitlyn Rupnow, executive assistant in the cancellation department for United States Warranty Corporation; to Jacob Simmons, business solutions manager for Pace International; to Tiana Walter, a designer for the Rockwood and Flagstaff lines for Forest River; all 40 were picked from more than 100 nominations to be recognized for their hard work, ingenuity and dedication to the industry. Just as the pandemic demonstrated that the future of RVing is bright, so indeed are those leaders who will be guiding the industry into that future.
The winners all received plaques during a ceremony held in Las Vegas on the opening night of the RV Dealers Association's Convention/Expo.
Click here to page through a digital version of this year's class of 40 Under 40.