Features
RV Rentals On the Rise
In a year of record-shattering demand, some dealers are learning to embrace rental disruptors Outdoorsy and RVshare while others remain wary.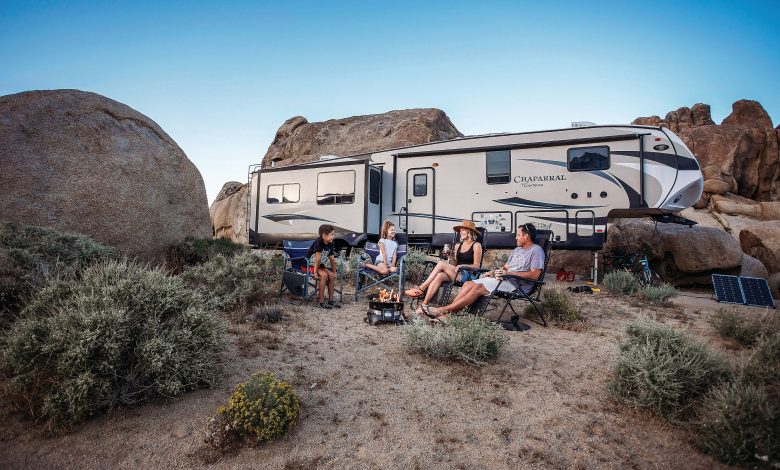 Steve Lewis sits at a crossroads in the RV rental market. As owner of Lightnin RV Rentals in Lawrenceville, Ga., Lewis rents out motorhomes and trailers from a fleet of about 50 units, primarily thorough his company website. However, he also rents out some of his inventory through four online marketplaces: Outdoorsy, RVTrader, RVnGo and RVshare.
Welcome to the split-personality nature of RV rentals in the 21st Century. While some longtime RV professionals like Lewis rely in part on RV rental platforms to bring in some extra business, they also compete against them. Other dealers steer clear of those platforms altogether.
The role of RV rental marketplaces has come into sharper focus amid a massive spike in rentals during the coronavirus pandemic.
In September, RVshare reported that it booked 1 million rental days in just 13 months – a number equal to the company's combined rental day bookings during its first six years in business. The company further reported that bookings for the fall have already increased by 123 percent year-over-year and are increasing.
Outdoorsy, meanwhile, saw its June bookings skyrocket to $80 million – representing an increase of more than 200 percent above the $24 million it had forecast.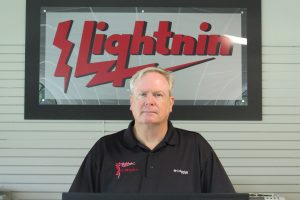 At Lightnin RV Rentals, Lewis reports reservations in June and July climbed about 75 percent compared with the same months last year; about 70 percent of the company's bookings come through its own website.
Lewis estimates that rentals through the four platforms he's signed up for represent less than 10 percent of his business. However, he notes that the platforms deliver incremental rentals that otherwise might be out of reach. He adds, however, that bookings through the platforms tend to be shorter-term rentals than bookings his business receives on its own.
Lightnin RV Rentals joined the four rental marketplaces during last winter's offseason, after Lewis noticed that the platforms had grabbed business from him in 2017, 2018 and 2019. Lewis says he figured that – given the platforms' online marketing dominance – it made sense to adopt the "If you can't beat 'em, join' em" philosophy.
The platforms supply "found business that you would not normally get. They're spending advertising dollars, and you get to take advantage of that," says Lewis, one of the leaders of the RV Rental Association, an arm of the RV Dealers Association. "I think the platforms are here to stay, and because I'm on the platforms, I don't want to give them a black eye."
Still, Lewis believes traditional RV rental businesses rise above the rental platforms when it comes to customer service. He cites one of his company's referral codes as an example. Lightnin RV Rentals' "peer-to-peer bailout" code lives alongside other codes
identifying referrals from sources like walkups, phone calls, online inquiries and repeat business.
"All day, every day, somebody calls up and says, 'I went to pick up my coach and it wasn't what was represented,' or it was wrecked or broken or whatever," Lewis says of deflated customers of rental platforms who contact Lightnin RV Rentals.
To accommodate these "peer-to-peer bailouts," Lewis' business either rents out units that aren't already reserved, he says, or offers a "spare" unit that Lightnin RV Rentals has tucked away for emergency situations. He says that if an RV owner utilizing an online platform to rent their unit isn't available for some reason, they often don't have a backup unit available.
Beyond that, Lewis stresses other benefits of renting from a business like his, such as rigorous safety protocols, a team of trained technicians who maintain and repair units, and the ability to stay on top of phone calls from renters.
Peer-to-Peer Rentals: The Disruptors
Jeff Cavins, co-founder and CEO of Austin, Texas-based Outdoorsy, says his platform's track record on customer service is solid. Outdoorsy can help its customers in 14 countries thanks to a network of 40,000 providers of roadside assistance, including mobile mechanics, he says.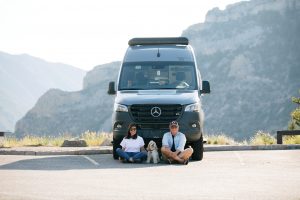 "We love that the dealership network is also supporting our customers – as we're supporting theirs. We have each other's backs, and we have a common goal: To take care of the consumer," Cavins says. "We hope all dealers deliver great customer service, and we want to share best practices with them. We're all in this for the better. We send millions of our customers to dealerships to buy RVs, so there's no bigger fan of the dealers than Outdoorsy."
Jon Gray, CEO of Austin, Texas-based RVshare, shares a similar sentiment. He points out that his platform provides around-the- clock customer support and roadside assistance, in addition to a "worry-free rental guarantee."
"While RVshare started as a peer-to-peer marketplace for RVs, we also work with hundreds of fleets and dealers as a marketing partner," he says. "Our objective is to provide travelers with an amazing selection of both peer-to-peer and fleet and dealer inventory, and to serve as a reliable and effective marketing partner for those individual owners and fleet and dealer partners who wish to garner the attention of travelers from across the nation to their inventory."
Those partnerships do come at a cost, of course. Outdoorsy charges RV owners a rental commission of 10 to 20 percent, although credits, discounts and other breaks can reduce the commission, according to Cavins. At RVshare, commissions start at 25 percent, but the platform lowers them based on the number of bookings that an RV owner accumulates, Gray says.
Lewis says he's willing to pay those commissions to boost his business, particularly during slower times.
"As soon as fall comes around, I'll take every peer-to-peer rental I can get because it's icing on the cake," he explains. But during busy periods – with this summer being a prime example – Lewis normally doesn't depend on marketplace rentals. In fact, Lewis blocks Lightnin RV Rentals' calendar to shut out rentals from the platforms when direct rentals swamp his business.
Scott Jones, owner of Access RV in North Salt Lake City, Utah, and a leader of the RV Rental Association, doesn't depend on marketplace rentals at all.
Why?
Because the business already finds itself turning away potential customers, he says. Without any traffic from the rental platforms, the dealership's sales and rentals this August were up 400 percent compared with last August. Access RV's rental inventory is comprised of about 70 units.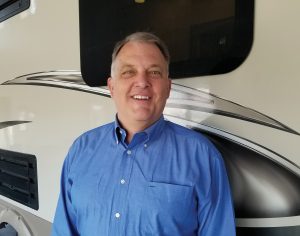 "Through most of June and July, we were not able to answer the phones because we were so inundated with online reservations, emails and texts," Jones says of rental activity, some of which arises from platform customers whose rentals didn't work out.
One knock that Jones has against the rental platforms is that they're "burning through owners like crazy." Some RV owners hop on the platforms, he says, but soon find that it's a "headache" to deal with peer-to-peer rentals and end up dropping out of the market.
Responding to that assertion, RVshare points out that it costs nothing for an RV owner to list a vehicle on its platform, and that many RV owners offer vehicles only on a seasonal basis.
"At any given time, an owner is able to pause their listing and remove it from the site, then relist when they are ready to rent again," according to RVshare.
Outdoorsy says turnover isn't a problem on its platform. In fact, it highlights RV owners in its marketplace who have manage to establish lucrative businesses centered on RV rentals. As an example, Outdoorsy cites Southern California entrepreneur Nika Shneyder. She has racked up more than 500 rentals on the platform in 31⁄2 years, enlarging her rental inventory from one RV to eight RVs in that time and raking in more than $300,000.
"We have owners on our platform that are experiencing life-changing financial benefits right now. We have people that are making more money on our platform they ever did in their professions," Cavins says.
RVshare estimates the average RV owner utilizing its platform garners $16,000 a year in rental income, with some renters making up to $60,000 per year, depending upon the type of vehicle and the frequency of rentals.
For his part, Jones, the owner of Access RV in North Salt Lake City, says the private RV rental market has "always been there and always will be there," but he says there is a marked difference between the two, with professional rental companies like his offering higher-quality customer service.
Jones says he fears upstart RV rental outfits like those that have sprung up on the peer-to-peer platforms will leave a "bad taste" with first-time renters, given that the RVs owned and operated by those upstarts might not, he says, be properly inspected, cared for and repaired.
By contrast, a professional RV rental company routinely maintains, fixes and replaces the units in its fleet, Jones says. Because professional rental businesses operate repair shops and keep lots of units in stock, they can quickly repair or swap out a unit, while an RV owner on one of the platforms might not be able to accomplish that as easily, he says.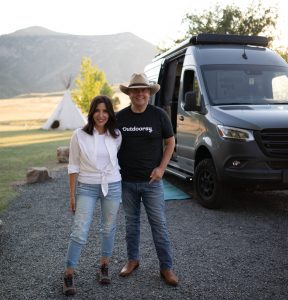 Cavins acknowledges that the peer-to-peer rental market, which he calls the "Wild West," lacks consistency when it comes to how customers are treated.
"We have some owners who operate really well. They do a great job," he says. "And then we have some owners who are new to this. They may not be very adept at being great hosts. They forget things like a kitchen kit or linens."
Cavins says Outdoorsy is working on a program – featuring a concierge element – that's designed to improve professionalism and quality in the peer-to-peer rental market and ultimately stabilize the customer experience.
Peer-to-Peer Rentals Are Here to Stay
While Jones may be critical of the customer service delivered by RV owners on the rental platforms, he realizes they're now an industry fixture. When the marketplaces first emerged, many traditional RV rental companies balked at doing business with them, he says. Today, more and more RV rental businesses are exploring ways to work with the platforms, Jones says.
Looking ahead, Gray believes the RV marketplace model is sustainable beyond the coronavirus pandemic, which has boosted work-from-anywhere flexibility and has driven up demand for road trips as an avenue to avoid airplanes and hotels. More people are gravitating toward family-friendly, back-to-nature excursions in the U.S., he says, and awareness of RV rentals and the RV lifestyle has soared.
Longtime RV industry analyst Richard Curtin, an economist at the University of Michigan, says the rise in the "overall attractiveness of RVs" – triggered in part by the pandemic – will benefit RV rentals and sales. This, he says, could include new entrants in the RV rental business, leading to further expansion of the sector.
However, Curtin adds, "There is the problem that the new company that sets up just to make money off renting RVs may not be working in the best interest of the industry as a whole."
Rental marketplaces like Outdoorsy and RVshare say they believe they are working in the industry's best interests.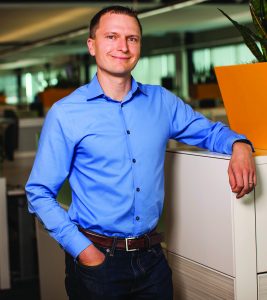 "We by no means want to encroach on the traditional businesses that have operated in the RV space, but we definitely offer additional selection," Gray says. "We have hundreds of RV models on the site, instead of the three or four that are typically offered by a fleet."
He emphasizes that RVshare and other marketplaces send lots of bookings to RV rental companies. The relationship between those companies and the platforms can be "mutually beneficial," Gray says.
Cavins acknowledges the relationship between the RV industry and RV rental platforms got off to a rocky start. At first, he says, the traditional players viewed the platforms like the film industry once viewed DVDs or the music industry once viewed iTunes – as a disruptive force. However, as time marches on, the RV industry has warmed up to the idea that Outdoorsy and other platforms can attract new consumers and, therefore, spur greater demand in RV manufacturing and sales, according to Cavins.
"Our whole approach to the legacy interests in this industry," he says, "has been one of respect – of honoring what they've built, of trying to be a partner and feed information to them on what we're seeing – as opposed to picking fights and saying, 'I'm here to disrupt your business and take it all away from you.' But the goal is, if we all work together, we're going to really do something great for the world. And that's the way we've approached these relationships."