Features
RV Retailer is On The Move
Company founder, CEO and President Jon Ferrando reflects on the fast-growing dealership group's successes in 2021 while offering insights on its plans moving forward.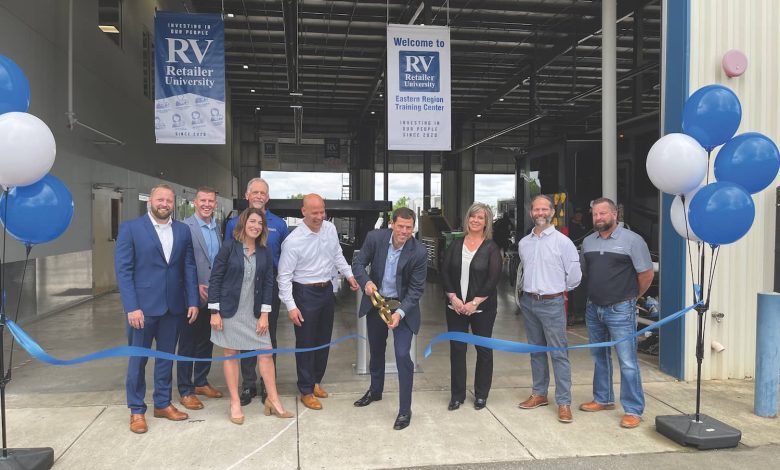 Four years ago, RV Retailer was just an idea.
Today, it's the second-largest dealership group in the country, with 94 stores (currently), more than 800 service bays and in excess of 3,500 associates in 29 states – and the Fort Lauderdale, Fla.-based company still has plenty of opportunities to grow, according to company founder, President and CEO Jon Ferrando.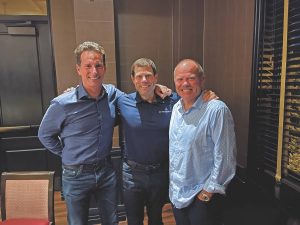 "We're focused on driving our business," he says. "We have tremendous organic growth within our store footprint that we're focused on driving, and we do have greenfields (new store builds) and acquisitions."
Does that mean RV Retailer might be able to overtake Camping World, currently the largest dealership with about 185 stores, sometime in the near future?
"As far as whether and at what point we might become the largest (dealer), I'm more focused on the business today," Ferrando says. "We're thinking about building out an incredible customer experience and an incredible culture and continuing to grow where that makes sense."
In an extensive interview with RV PRO, Ferrando shared many details about the company's plans moving forward, including its goal of selling more than 60,000 RVs this year, which would exceed the impressive 40,000-plus units he says the dealership group retailed last year. He also shared why he believes RV Retailer has been so successful in such a short period of time and offered insights into the company's plans moving forward. His answers have been condensed for space and lightly edited for style.
RV PRO: Starting RV Retailer four-plus years ago, did you expect the business to be where it is today?
Ferrando: We had bold goals coming in. We were very excited about entering the industry and we had high expectations – but we've exceeded them all. It's been exhilarating.
The team that we've been able to assemble and the number of high-quality dealerships and people that have come onboard has been amazing. Our OEM and supplier relationships are fantastic.
So, across the board, we've hit on all cylinders and we've definitely exceeded our expectations. The growth that we've been able to drive in a high-quality way has been really amazing.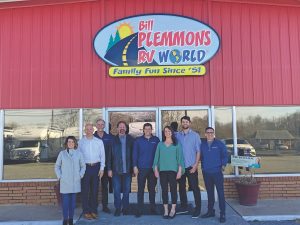 RV PRO: Do you think it's possible for RV Retailer to repeat the success it had in 2021, particularly when it comes to acquisitions?
Ferrando: Yeah, last year was exhilarating, exceptional and historic in terms of that level of growth. Having the opportunity to acquire 52 stores – and not only do that, but to do it extremely well – was amazing.
We're in it for the long term, so whether we are at that level again this year or not remains to be seen, but adding 20 stores this year would be a great year. That's a lot of growth.
We're focused on the quality – not necessarily the quantity – and we're also very patient. We talk to prospective sellers sometimes for two or three years and then they decide, 'I'd like to become a part of RVR.' There's a lot of great RV dealers out there that could call tomorrow and say, 'Hey Jon, I'm ready to go; we'd be excited to sell this year.'
Or, that call might come six months or two years from now. We're opportunistic and very focused on executing on our plan.
RV PRO: RV Retailer now has a presence in 29 states. Are there still markets you would like to expand into?
Ferrando: We still have some additional markets we're looking at. We also have a lot of opportunities in our existing markets to expand, whether it's Texas, Florida, the southeastern U.S. and the western U.S.
We really broke into new markets in a major way last year with our Blue Dog acquisition, among others. So, that really gives us a good footprint to also expand into other markets out there.
We're certainly not everywhere yet. And there's a lot of geographic expansion opportunities to serve our customers where they travel, where we're not already located.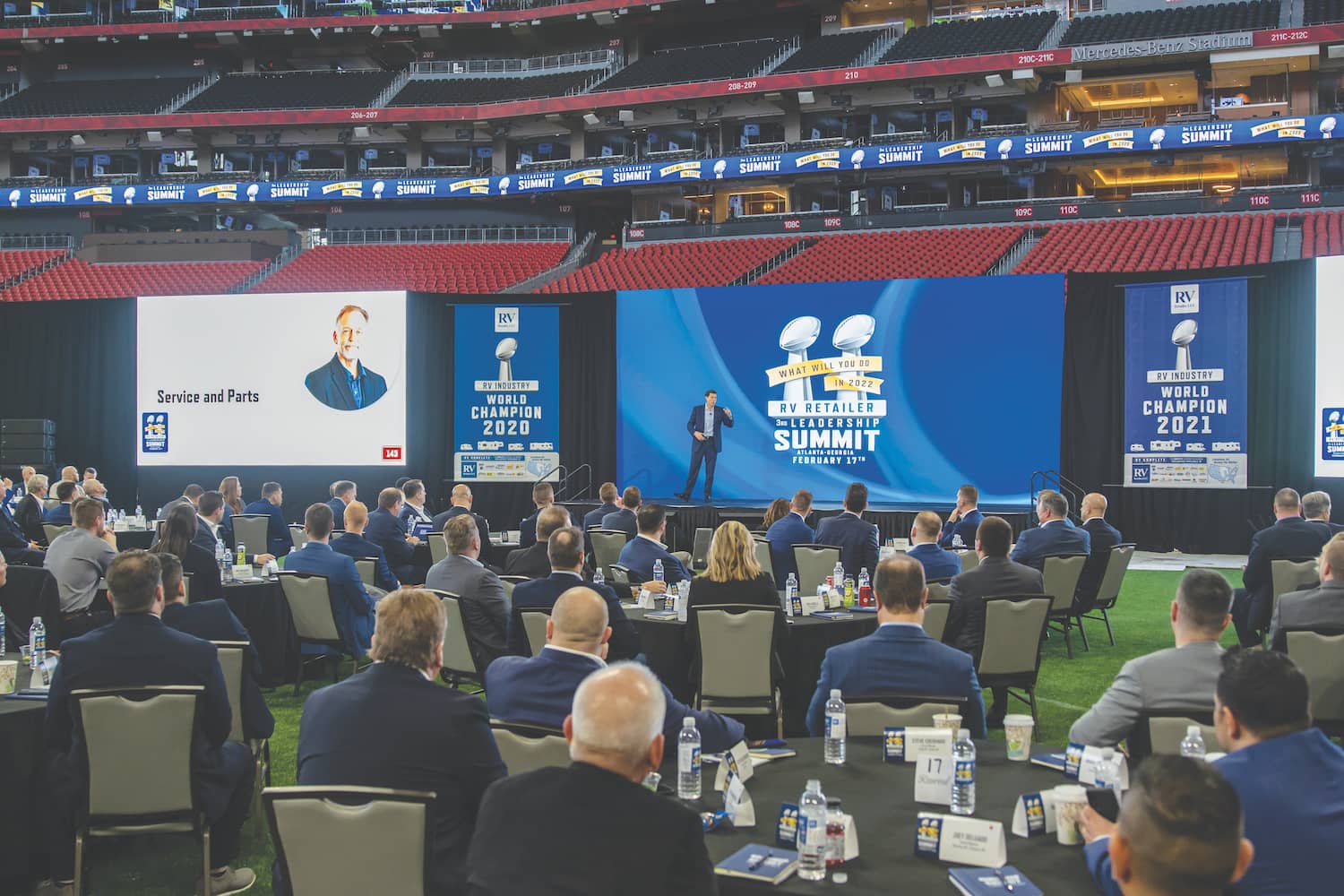 RV PRO: With acquisitions, is part of your goal to be able to offer nearly nationwide coverage to customers, wherever they might be traveling?
Ferrando: There are a number of factors that go into our decisions on acquisitions, and that is certainly one of them. Being able to add a presence in markets where people love to enjoy their RV and camp and travel there, that is a major benefit that we're able to bring to the table. And in expanding our network of both sales and service.
RV PRO: Moving forward, do you see RV Retailer continuing to grow primarily by acquisitions? Or by a mix of acquisitions and new store builds?
Ferrando: We'll do both. We will continue to grow by acquisition. We also have some great greenfield new stores that we're building. We just opened a new store in Jacksonville, Fla. – our eighth location in Florida. And it gets us into Jacksonville, which is the No. 2 market in Florida. So that's a great example. And then we have other stores under construction right now in Texas and South Carolina, so we'll continue to do both.
RV PRO: Why is it, do you think, that dealers are selling to RV Retailer versus Camping World or one of the other players out there?
Ferrando: I think we offer a compelling opportunity for selling dealers. One, we have a great reputation. So, we are incredibly focused on respecting the legacy of the business that's been built by the seller.
Dealers put their blood, sweat and tears into building their businesses and they want to know that we're going to preserve all of the good that's in that business – that we're going to take care of their people, that we're going to provide their people great opportunities moving forward and that we'll be able to successfully grow that business and add value to it. …
We can also move quickly and we're very skilled. We understand the industry, the business and we know how to get deals done. Our management team has 250 years of auto and RV experience, so we can navigate things very quickly and skillfully and also get it done with the manufacturers. Not only did they approve our acquisitions, but they are often adding additional brands to sell from the locations that we acquire.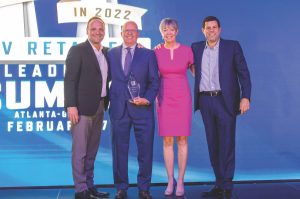 RV PRO: You were formerly a top executive with the AutoNation car dealership group, which became a juggernaut through acquisitions. Is there a kind of a playbook from AutoNation that you are able to use in your role as president and CEO of RV Retailer?
Ferrando: There's a lot of differences between auto and RV, but there's also a lot that's applicable from the auto business that's good. So, we took all of the positive, good things out of automotive that could apply over into RV, but also really created a company focused around building a great customer experience in RV and bringing on a very talented RV leadership team by acquiring the best dealers on the planet early in our existence and then they are part of our management team.
There's a lot of things that I've learned in my career. Working for a great entrepreneur like Wayne Huizenga (founder of AutoNation), taking all of the best of that, while also not replicating the things that either wouldn't apply or that didn't work in the past. It's been a very customized approach here to build a great company in the short amount of time that we've been able to do it.
RV PRO: Did you personally visit every dealership that joined the RV Retailer group last year? If so, what message do you share with the employees of those stores?
Ferrando: Yes, I did close to 100 store visits last year, including every one of the 52 stores we acquired. And not only me, but our whole team – senior team, ownership, leadership team – goes out to these visits.
We welcome associates into the company, ensuring that we have a great transition up through the closing of the acquisition. We talk about the culture we're building. We talk about the investments that we will make and the growth that they can expect in their store that will allow them to have higher incomes and also a great career with us.
So, we take a very high-touch approach, because culture is very important. We also have a great story to share with passion about who we are and what we're going to do. There's just incredible value in doing that. There's really nothing more important.
RV PRO: As a related question, once a dealership joins the RV Retailer family, what changes and what stays the same?
Ferrando: We take all the good from the business that we acquire – and everything they do well, we strive to keep in place. And then what we want to do is provide great leadership, great training and development resources. So, we're taking people and putting them into our RVR University to give them training and support to do their jobs better and advance their careers.
We're also bringing investments in facilities in a lot of stores that we acquire. Some are great facilities while for others we do an immediate upgrade right when we close the transaction to improve the sales and service experience. In some cases, we're
building all-new stores and relocating.
A good example of that is when we acquired the Airstream dealership in Austin, Texas. It was operating out of a double-wide (trailer) with a great location on I-35 but really not an appropriate facility. We're making a huge investment to build a flagship Airstream dealership there to support the greater Austin market.
RV PRO: Are there other changes that customers might see?
Ferrando: We're also improving the customer experience with our RV Complete – a complete package of products that provide peace of mind for our customers, along with our mobile app, which allows us to build out the customer experience after the sale.
And then we have a huge focus on the service side of the business. Some dealerships we acquire do that very well and others don't or aren't as invested in that side. In a dealership, typically over half of the associates will be in the service side of the business, and we're making big investments there.
RV PRO: Specifically as it relates to RV techs, how would you describe the situation for RV Retailer? And, is there anything more the company can do to?
Ferrando: So, first off, no, we don't have enough techs – and the whole industry doesn't.
So, the service side of the business is a huge focus for us because there is a massive unmet demand for RV service.
Service is a great business and a growth business – and we're growing it significantly. And if you do it well, it's also a way to build incredible customer loyalty, where our data shows that if we keep a customer that buys from us and service them and do a good job of it, they are three times as likely to come back and buy again.
We are investing in tech training and increasing our tech count dramatically. We want to net add over 200 techs this year … and the way we're going to do that is through our investments in training. We have a tech mentor apprentice program that we launched last year. We have 60 skilled techs that are trained mentors.
They come and get certified in our mentor apprentice structured program and then we are able to either hire individuals into the tech apprentice program, and in 90 to 180 days, they can become a Level One certified tech, or we're also talking to people in our dealerships, like lot porters and detailers that raise their hand and say, 'Hey, I'd love to be a technician' and we can put them in the technical apprentice program.
We also have a major RVTI (RV Technical Institute) partnership, where we provide all of the RVTI training and certifications for no cost to our techs. We're really pushing all of our techs to get through that program and get Level One certified. Level Two will be coming soon.
We have this huge investment in training techs and in taking apprentices in and being able to grow techs organically that way as we go forward. That will be an open-ended driver of our service business for a long time.
RV PRO: And RV Retailer has designated training facilities for service department employees, correct?
Ferrando: Correct. We picked three dealerships geographically. They are three of our biggest stores with big service operations. We have one in Dallas-Fort Worth in Texas for Central, one in Salt Lake City in Utah for the West, and then one in Charlotte, N.C., for the East. They all have university-caliber classroom training facilities where up to 100 RVR leaders and associates can be in a classroom setting with state-of-the-art learning capabilities you find at most universities.
So, this week (in mid-February) we ran a service advisor and service manager program at the same time. They did some learning together and then broke into separate classes.
And we also have well over 100 service bays between those three stores for hands-on tech training at those locations. So, it represents a multi-million-dollar investment on our part in really high-caliber training facilities where we can conduct an ever-growing number of great training programs for our people.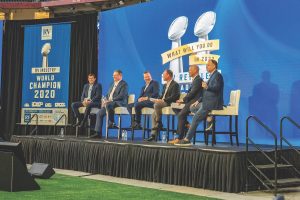 RV PRO: Earlier you mentioned RV Complete. What is it, exactly, and how you believe it helps RV Retailer?
Ferrando: If you think about the customer experience for a lot of dealers, it ends when you complete a sale. The customer takes delivery of the unit, goes on their way, and then it's 'See you later.'
We're in this for the long term, so we wanted to figure out: How can we support and give the customer peace of mind after the purchase and build a great relationship with the customer?
So, we came up with RV Complete: A suite of protection products that we offer in every store. We built out an incredible, innovative mobile app, RV Complete, that every customer has. And it's got just a range of exceptional benefits from 24/7 365 day roadside technical assistance.
Any new or used unit that's purchased from RV Retailer comes with RV Complete. The customer gets that for free for a year. They can also buy up to five years of coverage.
As part of RV Complete, we have a call center (staffed by) certified technicians. It's not just roadside assistance issue, but any technical issue a customer might have, like getting the awning to deploy or the water heater doesn't work. You name the problem, we can try and address it with our technical assistance program.
We've also got a Trip Wizard that is built for (a customer's specific) RV. So, if you have a fifth wheel, we enter that into your app when you buy your RV, and then the app acts like Google Maps or Apple Maps, but it gives you the safest route based upon the weight and size of your unit and the fact that you're in an RV to travel. Customers absolutely love that.
We've also got a feature that you can request a service appointment on your app. And we'll be focused on building that out over the coming months and years. …
We launched it (RV Complete) last year, and we're adding features and benefits to it all the time to improve it based on customer feedback, customer focus groups and our associates.
RV PRO: It sounds like you are judging RV Retailers' success by more than the number of stores it has and the number of RVs it sells?
Ferrando: Yes, it's all around two areas: building an exceptional culture around our associates and the other part is the customer experience, from sales to service to the ownership lifecycle, while helping our customers pursue their dreams, create lifetime memories, see America and travel with family and friends.
So, the quality of how we do all that is how I measure things at the end of the day. If we do that really well, we will also continue to grow in dramatic fashion. And our manufacturers will appreciate what we're doing for them and we'll continue to be able to attract great talent.
That's how I measure it.