Features
Seventy-Five Years In, Fleetwood Still Building on its Iconic Name
Fleetwood RV's Doug Miller, product manager, and Don Gephart, marketing manager, discuss Fleetwood's brand reputation and what makes Class A's appealing to consumers.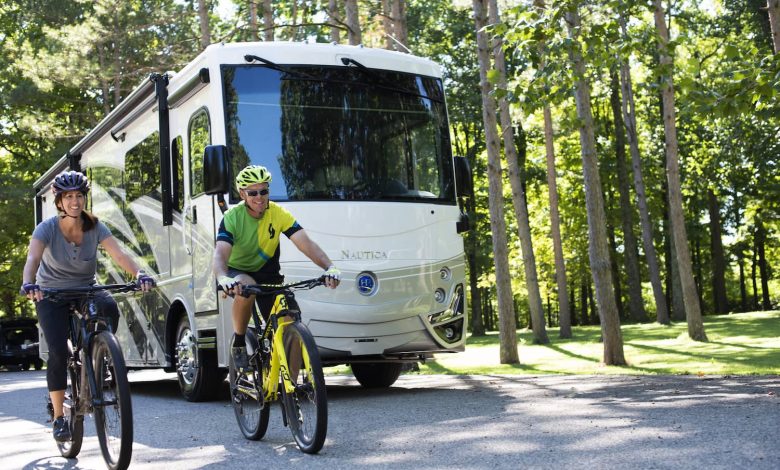 Q. Please tell me about the different Class A models that Fleetwood offers – how would you characterize their differences? What kind of buyer do you think each model appeals to?
A. Across the Fleetwood family of brands – Fleetwood, Holiday Rambler and American Coach – we pride ourselves on offering Class A models that fit every budget and every lifestyle. Our Class A models range from 28 feet to 45 feet – and all lengths in between – and they have price tags that span from $150,000 to just over $1,000,000. Throughout our entire Class A lineup, consumers can find different amenities and features that set one model apart from another. This can include generator or engine size, for example, or maybe the type of flooring or furniture and how many air conditioners a coach may have. Our mission is to develop products that appeal to consumers in each segment – Class A gas, Class A diesel and Class A luxury.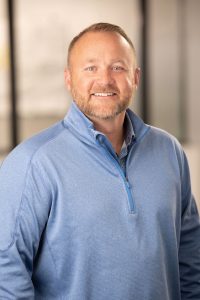 We offer a wide array of floorplans and amenities to appeal to all demographics and RV lifestyles. The Fleetwood Flair and Holiday Rambler Admiral, for example, are great "'entry-level"' Class A gas motorhomes for families or empty -nesters thanks to their versatile floorplan options. We also have higher-end Class A gas models like the iconic Fleetwood Bounder, the best selling Class A gas in the industry. The Holiday Rambler Vacationer is another well-known Class A gas product that showcases our versatility.
Stepping into our diesel line, you will find award-winning models like the Fleetwood Discovery and the Holiday Rambler Endeavor. We've recently expanded our Class A diesel lineup the past few years with the luxurious Armada by Holiday Rambler and the award-winning Frontier GTX with The Corner Office. In particular, these more recent additions to our lineup showcase how we've introduced floorplans specifically designed for the new reality of our post-pandemic, increasingly work-from-home world.
American Coach is our luxury brand that's anchored by its flagship product, American Eagle. The amenities and luxuries found in the Eagle set it apart from the industry. Amenities like exquisite Cambria quartz countertops, residential appliances, porcelain tile flooring, Apex custom furniture and so much more.
These are just a few examples of the breadth and depth of floorplans and features across our entire Class A lineup. We maintain and strengthen that depth by truly beginning every floorplan design by keeping our customers in mind.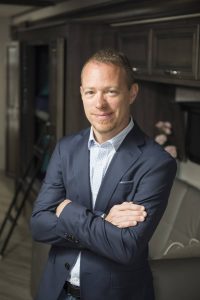 Q. What are some of the features that make each of these models different? What do you think makes a Fleetwood Class A stand out?
A. For us, the most critical features start with what you can't see. Our coaches are engineered to be structurally strong and operationally quiet to handle travels across the country with ease and comfort. We use interlocking extrusions that create a unified box for the house, with aluminum framing and marine-grade bead foam insulation for noise and temperature control. Your home is only as strong as its foundation, and the same is true of your RV. This is why we offer exclusive Power Platform chassis on much of our gas foundations, and our exclusive, fully integrated bridge foundations on our diesel products. That diesel chassis offering is led by our industry-leading Liberty Bridge foundation that is only found on American Coach. This exclusive foundation that is integrated with the Freightliner Custom Chassis Corporation chassis provides a smooth and comfortable ride no matter your destination.
As far as what you can see (and touch), as soon as you step inside any of our products you will see our beautiful interiors designed by our in-house interior designers. They do an amazing job making each model feel comfortable and luxurious, with all the touches you would come to expect.
Q. When you're thinking about floorplans or design updates, what are the sources of your inspiration? Where and how do you get your feedback from consumers and dealers, and how is that feedback put into action?
A. For our team, inspiration can – and often does – come from anywhere. It could come from something on TV, or something we see while on a road trip, or at an RV show. It can come from a night out at dinner at a nice restaurant or hanging around with family over the holidays. We also listen to and engage with our customers and our dealers extensively. What are people asking for? We also attend kitchen-and-bath shows and are inspired by all of the trends and new things that are on display each year. We really do pull our ideas and inspiration from just about anywhere.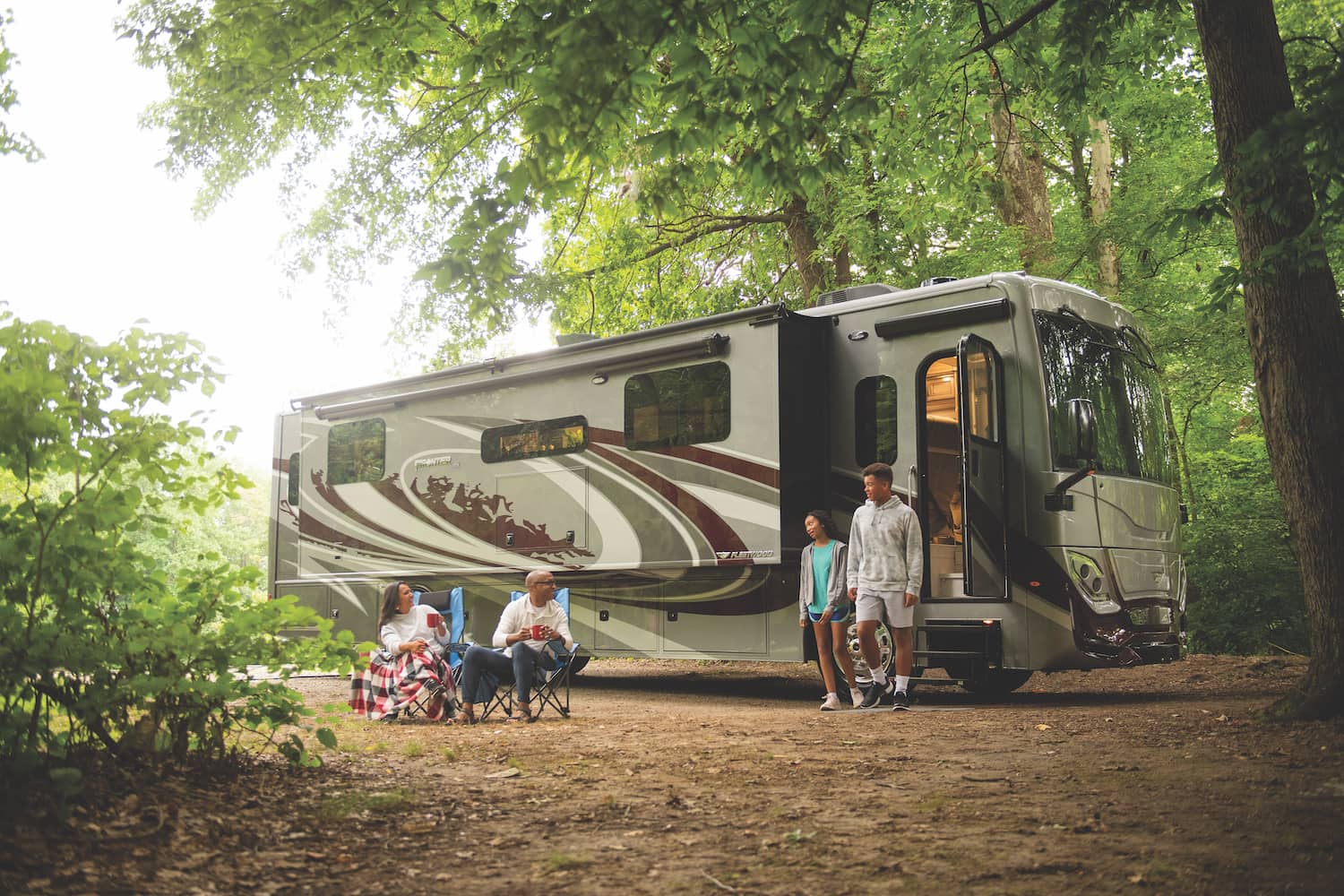 Q. Tell me about Fleetwood as a brand – what is its reputation in the industry? Among dealers? How do your employees try to shape that image?
A. Fleetwood is one of the most iconic names in the RV industry, and we've been building class-leading motorhomes for nearly 75 years. We have an impressive lineup of iconic models like the Bounder, Discovery, Vacationer, Admiral and American Eagle. From Fleetwood to Holiday Rambler to American Coach, we have great dealer partners across the country that are proud to carry our products on their lots. Indeed, many have been partners for decades.
Of course, building a great product starts with great people. Our employees take pride in building not just motorhomes, but creating memories that last a lifetime. We have several generations of the same family who have worked here or currently work here, and are proud to build their careers here at Fleetwood.e
Q. What does Fleetwood do as a brand to make a community with its dealers and consumers? In recent years, how has it tried to bring in first-time buyers?
A. While we view dealer and consumer engagement as a company-wide initiative, our marketing and sales teams in particular are focused on this. They spend incredible amounts of time supporting our owners' clubs, attending trade shows, working with service support, supporting dealer lot promotions, and attending national and regional retail shows. They have also done an amazing job building these communities through our social media presence, developing engaging, informative and entertaining content covering all aspects of the RV life. For us, it's not just about building RVs – it's about helping build the lifestyle and the experience that goes along with it. We're here for the entire journey, and we want to be a resource for customers for years to come.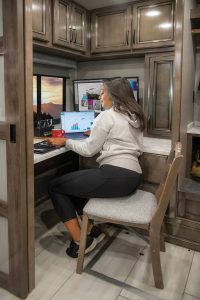 Q. From a manufacturing perspective, how have the last few years changed the culture at Fleetwood – what have some of the challenges been?
A. The culture at Fleetwood has always been built around our identity as a family, and that's more true now than ever. Over the last few years, our team rose to meet unique and historic challenges – and emerged stronger.
We have many team members who've worked with us for 30 years, 40 years, even longer… and families with multiple generations who've worked here. We're proud of our status as a desirable and rewarding place to work.
Recruitment and retention are both critical initiatives for us. We believe that our recruiting success stems from providing an employment experience that is fulfilling and rewarding. And we believe in continuing to educate and train employees after they join our team.
Q. How has Fleetwood sustained its success throughout the years?
A. We are always looking for ways we can continue to lead the industry through innovation, ideas and inspiration. Our commitment to continuous improvement across all of our products is as strong as it's ever been – as is our commitment to continuously enhance the customer experience. We want our Fleetwood family to enjoy our products and promote from within. We encourage our customers to get involved in the clubs and attend events so that we can engage with them and find out what we can do to provide them with the best product, floorplan, and features to enjoy the RV lifestyle.