Features
Stacey Robinson: Forging Her Own Path
As one of the principals of Great Canadian RV Ltd., Stacey Robinson pushes the dealership toward new peaks are on the horizon.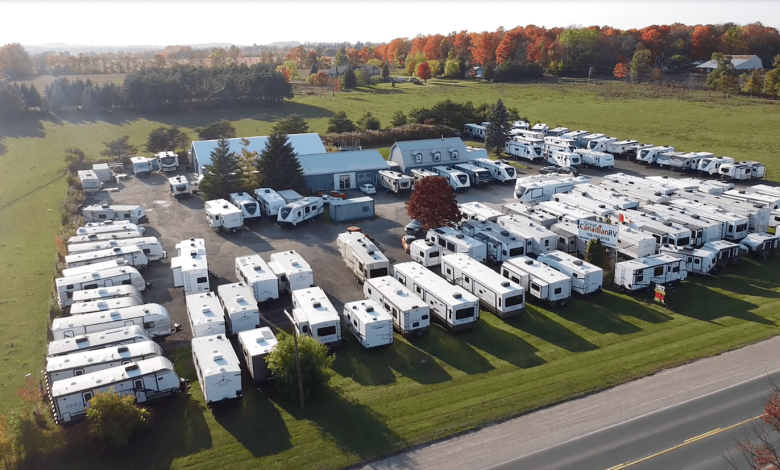 During the month of May, RV PRO is celebrating RV Women in the Business.
Great Canadian RV's history follows a zigzag path common among family-owned dealerships. Just maybe with a few more zags.
First came a love of camping as a family in a 12-foot trailer, then steelworker Ken Robinson and his wife, Marg, purchased a campground in 1972 in Omemee, Ontario, and expanded in the 1980s to sell trailers. Their son, Al, active in the business from the beginning, started Open Road Trailer Sales in Lindsay, Ontario, in 1986, watching it grow to become the leading Cobra (Forest River) dealership in Canada.
In 1992, the Robinsons created another campground, calling it Bailey's Bay, (named after their daughter) in Peterborough, Ontario, and chose to move the dealership to the site before selling the businesses in 2005.
More milestones include investing in a friend's RV dealership – then called Great Canadian RV Center – and purchasing the name in 2012. Al, along with his wife, Stacey, created its current incarnation and moved all operations to a new location in 2014 in Peterborough, Ontario, south of Fowlers Corners.
But not everything changes. Great Canadian and the family remain loyal and exclusive to Forest River travel trailers and fifth wheels. Their inventory includes the full line of East to West travel trailers and fifth wheels, Puma travel trailers, toy haulers and park models. Through the purchase of another dealership in December 2021, the complete lineup of Rockwood trailers, campers and fifth wheels were added along with Geo Pro trailers.
Great Canadian moves about C$10 million ($7.4 million U.S.) in products each year, says Stacey Robinson, co-principal.
"We place a high value on plywood construction," she says. "Forest River products we carry have plywood floors … some of our high-end Forest River product have plywood rooftops as well; we feel that solid construction will serve our customers well in the long haul."
Great Canadian's customers range in age from their 20s to 90s, many wanting to camp or go to festivals like those Ken and Marg sold to for decades. But Al and Stacey stay cognizant of market trends and notice a new customer group is emerging – younger Canadians buying luxury RVs as long-term housing.
ALTERNATIVE HOUSING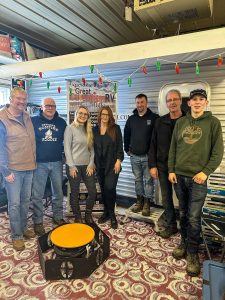 "It's unaffordable for our young families to buy houses (or rent) modest apartments or top half of houses," Stacey says. "You're looking at C$3,200 ($2,367 U.S.) a month in rent."
Home prices were at record levels in 2022, but The Canadian Real Estate Association reports prices were down in most parts of Ontario in February and falling nationally. The national average was C$662,437 ($490,071 U.S.) in February.
Still, home purchases are probably likely out of budget for many singletons and young families.
Rent for a two-bedroom apartment or condominium in Ontario averaged C$2,661 ($1,969 U.S.) in February, up 15.3% compared to the same point last year, according to rentals.ca. The province also led the nation in annual rent inflation, reporting 16.2% growth compared to the national average of 9.1%.
In response to their customers' new needs, Great Canadian recently added Forest River's Riverstone fifth wheels to its inventory. Stacey says they are built to withstand Canadian winters and allow customers to live in them while saving for homes.
Riverstone's standard package includes a four-burner range, a memory-foam mattress, ample storage and a fireplace in the living room. Some packages include large LED TVs and stackable washer and dryers – more amenities than many apartments. Great Canadian's Riverstone floorplans also sleep four to seven people, enough room for growing families.
"At least three times a day we get an inquiry: 'Can I live in this?'" Stacey says. "And that's about any of our RVs."
Customers of all kinds also request motorized vehicles these days, so Great Canadian is in the process of becoming one of the first dealers to offer Entrada, a new brand by East to West. Great Canadian carries both East to West's Ahara and Tandara fifth wheels and the Alta and Della Terra travel trailers.
"It was just a natural progression for us," says Stacey, who adds Great Canadian's customers hail from all over Canada and even as far away as Florida, thanks to the internet making brand research more accessible.
"We have a very informed customer base," she says. "When they come to our lot, they know basically what they're looking for and they know who has what."
GOING THE EXTRA MILE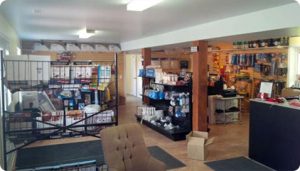 No matter the customer request, Great Canadian strives to offer a great RV experience as soon as they enter the dealership. That includes a staff of 12 focused on customer service, regardless of each employee's role.
"We have snacks, we have beverages, we have coloring books, we have TV (and) we have games," Stacey says. "We're very family-oriented, and we're there to make their experience pleasant."
Employees are expected to greet each customer they see, regardless of the employee's position, and include children in the RV-shopping process as much as possible. RV customers are younger these days, and Gen Zers and millennials are well informed and have different needs than their grandparents. So Great Canadian works to ensure the entire family feels welcome and heard.
"We work really hard on understanding people, picking up cues, looking at what's going on in your interaction with somebody and actually listening to what they're telling you," Stacey says.
Ken passed away and Marg is no longer part of the business, so Al and Stacey, a retired clinical psychologist, share equal ownership in the business. None of their five children are part of the business.
The first change Stacey initiated when she started working at Great Canadian in 2014 was to offer all-inclusive pricing – no add-ons except taxes and licensing.
"Because I think our customers appreciate that kind of forthright, let's not dance around it," she says. "This is the price."
Great Canadian's employees are trained to listen. Stacey's vetting process begins with assessing whether each job candidate interacts well with people and is not expecting a high-pressure sales environment. On-staff salespeople receive training weekly.
Active listening, which Stacey says is sometimes difficult for longtime salespeople to learn, means sitting down with the customers to discuss their intended uses, their space needs and narrowing down what they are looking for before venturing onto the lot. Too many options could overwhelm customers; instead, Great Canadian's salespeople offer each customer three or four choices, get feedback and go from there.
Great Canadian's service department runs on a service-what-you-sell philosophy. About 70% of the work is preparing trailers for owners to pick up.
"As the season progresses and if people have issues, we triage those so as to not interfere with their enjoyment," Stacey says. "If it's something that can wait until the fall, then we'll say to them: 'OK, you know what, that can wait until the fall. Let's book you in for October when you are all done camping.'"
Among the service department's favorite parts are Lippert Components including Furrion AC units, Eaz-Lift Recurve hitches and RV Traveler's Choice (RV Care private brand) aftermarket products.
Richard Fitzgerald, Great Canadian's service manager, has worked for Robinsons' businesses for 35 years. The service department employs seven people.
Great Canadian's store focuses on lifestyle products.
"Again, our mandate is to give the customer a complete experience, so we have the hard parts that are necessary," Stacey says. "Android rods, sewer hoses … , all those things that are necessary to make an RV work, but we also have a very large selection of lifestyle products that will add to the enjoyment of the experience."
Life is Better (Camco) offers coolers and drink containers comparable to a Yeti but more affordable, Stacey says. Great Canadian also offers its own sheets and comforter products for RVs. Designed by Stacey about five years ago because finding bedding that fits RV mattresses is challenging, Great Canadian offers five complete options.
"Our customers love those," she says. "For the first year that we did it, we launched it, we gave every customer (who) bought from us a complimentary (set) and they got to choose the design that they wanted."
They continue to be popular and are more appreciated than the RV starter kits other dealerships offer. Everyone needs bedding, but longtime RVers don't need starter kits, Stacey says.
COLLABORATING ACROSS TOWN AND ACROSS THE INDUSTRY
Great Canadian now partners with a neighboring butcher, Smokey Joe's,
to fill the freezer of each RV sold with a meat pack of two steaks, two burgers, two sausages and some chicken.
One step further, Great Canadian has partnered with Harvest Hosts and provides a membership with each trailer sold. This is expanded again with each customer receiving the ROUTE 66 Tech 24 (24/7 the support) and membership into the RV Care Network of dealers.
"Our customers are thrilled with those little touches, and quite honestly, it's great for us because we can network with other businesses; we can help each other," she says.
Great Canadian also hosted the store at the Toronto Spring Camping Show pre-COVID. The store had 11,000 square feet of products, which Stacey describes as a labor of love.
"We're revisiting what we're doing continuously once a year," Stacey says. "I insist that we sit down as an entire dealership and look at what's our plan for continuous improvement."
The industry notices the dealership's success. Al was named the Canadian RV Dealer of the Year in 2020 from The Recreation Vehicle Dealers Association of Canada, and Stacey was named RV Women's Alliance's first Canadian board member in March. She has been involved with the organization since the beginning.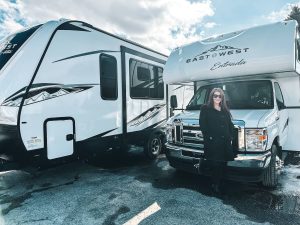 "Stacey contributes distinctive viewpoints and priceless expertise to the RV Women's Alliance with her strategic thinking and fervor for empowering women in the workplace," says Susan Carpenter, RVWA's president. "By inspiring other women to pursue leadership roles, she propels the organization toward heightened achievements and lasting influence."
Stacey, who employs two women, one of whom is the general manager, says she hopes to help forge a stronger industry connection between the U.S. and Canada.
"I think we've been working in silos, and I think we haven't taken the time to go: 'Wait a minute, we're all working toward the same goal and we're all working in the same industry. Why not be a little more collaborative … ?'
"But to be honest with you, I don't feel that historically the RV industry has been particularly collaborative. … There's a competitive element in terms of customer base. … I think it's been relatively closed for that reason, but there's enough customers to go around for everybody."
She says RVWA is poised to lead collaborative efforts throughout the industry, and she saw members do so during COVID.
It all started when a young physician contacted Great Canadian looking for a trailer to purchase because he was on the medical frontline and wanted a place to sleep in his driveway and away from his family. He bought the trailer wholesale, and the local media picked up the story and Great Canadian was inundated with requests from medical professionals and first responders needing temporary housing assistance. When the Robinsons couldn't fulfill all the requests, Great Canadian reached out to customers to lend their vehicles to those in need.
"We actually matched 51 customers with police, fire, doctors and (other first responders who needed places) to self-isolate, and our customers took their RVs to those people's driveways, set them up and lent them their trailers."
RVWA members stepped in instantly when Great Canadian was contacted by a young physician from New York who was returning from maternity leave early because of COVID demand but couldn't find anywhere to stay that was safe.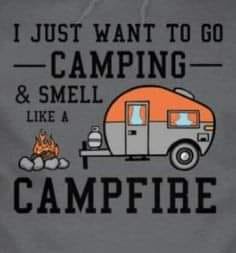 "I just sent out a general inquiry to the group, and this woman was given a trailer and it was set up in the parking lot of the hospital," Stacey says. "There's a really great story about the power of networking and what can happen when we're not working in silos anymore."
Stacey says women in the RV industry are less common in Canada, and she is often mistaken for a secretary or a bookkeeper at Great Canadian. She wants to see RVWA's Canadian membership triple and host symposiums in Ottawa and Vancouver.
"When you put an incredible group of people together and you start talking about trying to problem solve or do some collaborative and creative thinking, incredible things can happen," she says. "I think that RVWA is just going to get stronger."
In terms of the industry over the next few years, Stacey says she believes the love of camping has been steadfast over decades and will continue to thrive and grow.
"The customer leads the way in terms of product use, for example Harvest Hosts, Boondockers Welcome are a nontraditional way of addressing campsite shortages. Trailers as housing alternatives will also dramatically change the industry.
"That being said, if COVID has taught us anything it's that trying to forecast year over year is not a science. The best we can do is stay cognizant and connected closely to industry trends as they unfold."