Features
Striving to Be 'Simply the Best'
At its annual dealer event, Newmar highlighted its investments in new facilities and technologies while touting its updated motorhomes, all with the goal of better serving its dealer partners and end customers.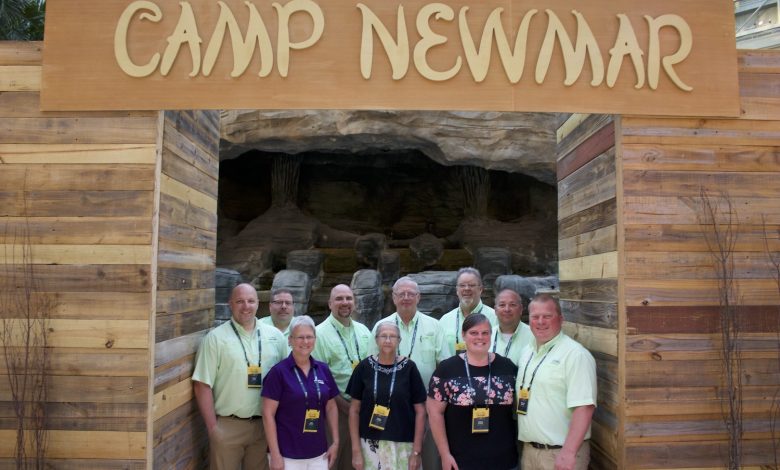 Winnebago CEO Mike Happe and Tina Turner might not have a lot in common on the surface. One runs a major RV manufacturer while the other is a Grammy award-winning singer.
But Happe did bring memories of one of Turner's famous songs when he said that the Winnebago family of companies didn't want to be the biggest, but simply "The Best."
Happe opened the two-day Newmar dealer event at the Gaylord Resort & Convention in Orlando, Florida, with a speech designed to get dealers pumped up.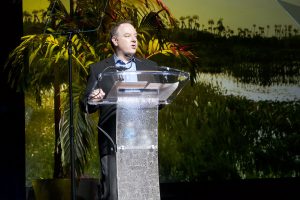 Happe spoke of challenges that the industry has faced over the last year. After going through a laundry list of issues that included supply chain challenges and rising inflation, he reflected that the list is too long, but also referenced a phrase from a story he shared, stating, "good."
The story involved a recent NCAA men's hockey team that had faced adversity on its way to winning a championship. That team had lost its goalie and top goal scorer before the title game and the coach's response was, as it had been all season when they had faced any hardship, "good". The mentality allowed the team to move from "good" to "great".
Newmar's event kicked off on April 26 featuring several industry partners who showed up to offer support for the event, including Freightliner, Riverpark, Spartan and Industrial Finishes. Industrial Finishes GM Craig Floyd has been coming to the event for a handful of years.
"We want to support Newmar and help educate customers. They have a unique group of dealers who are primarily motorized, and we want to round out the experience from a vendor perspective," said Floyd.
Our reason for being here is: "How can we contribute to their success?" Floyd said.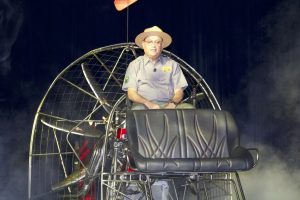 Newmar Vice President of Sales John Sammut followed Happe's emphatic speech to highlight new model year changes. Sammut appeared from a side stage on an airboat, dressed as an Everglades National Park guide to emphasize that, just as waterways in the Everglades are on the move, so is Newmar.
Three of the most impressive and unique additions across many of Newmar's units were a beverage center, a Euro dinette and lithium battery systems. The latter was brought to Newmar's a lineup in 2023 by consumer feedback and demand.
Ben Hirsch of Campers Inn touted the lithium battery option.
"We've been partners with Newmar for several years and carry them in our Jacksonville, Louisville, and Madison stores," he said.
"They make unbelievably good products with awesome quality. They redesigned three of their brands, including the front and back caps. And the lithium packages they are putting out are going to excite the customers."
The Journey Forward
Winnebago and Newmar have made significant investments in infrastructure, including another 100,000-foot facility expansion investment in addition to the one at the beginning of 2020. Newmar's programs NeWay (transport delivery), NewGle (search system), NewServ (service system) and NewPar (part system) were covered in a morning session by Matt Utley, Newmar vice president of customer service and facilities development.
Utley spoke of a significant dedication to solar power with a solar array system being placed at the company's service center. The solar panels will produce 690,000 kwh/year and will cover 85 percent of the service center's consumption each year.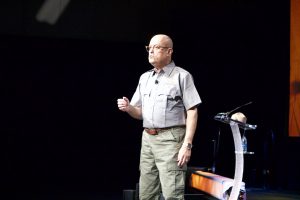 Sammut highlighted Newmar's new lead management system – in his opening remarks about the Journey Forward – the theme to the 2022 event.
"Aimbase, and the company Rollick, specialize in the RV industry and have relationships with each Winnebago Industries business unit. The Newmar marketing and IT teams worked with Rollick to configure Aimbase to our unique needs. When Aimbase is soon activated, your sales teams will immediately benefit from a system that is easier to use," said Sammut.
Sammut talked of the new marketing methods Newmar has employed, including a new, more efficient lead generation system.
Part of the marketing campaign headed by Marketing Manager Shannon Stover has focused on Newmar owners. Newmar owners share what they have to say about the product as opposed to Newmar hiring influencers to talk about the product. The theme of "quality" shared by Newmar owners is spread across the campaign.
New Model Year Updates
After explaining the new initiatives, Sammut delved into the details of this year's model year changes, including for Dutch Star, which became the No. 1-selling Class A diesel motorhome in 2021.
Moving forward, Dutch Star will have the Mobile Eye lane tracking and departure warning system as a standard feature, as will the Ventana and Kountry Star. For 2023, Newmar has come up with two new floorplans for the Dutch Star, the 4071 and 4370. These models include a standard Euro-booth dinette facing the patio and a HWH slide-out mechanism above the floor.
A new option available in specific floorplans on the new Dutch Star is a convertible dinette, which has a rotating table, where customers can have it horizontal to the coach to look out the window or pull out the table (much like a dining room leaflet). Users simply rotate the table 90 degrees and have it vertical to the side of the coach, fitting four chairs.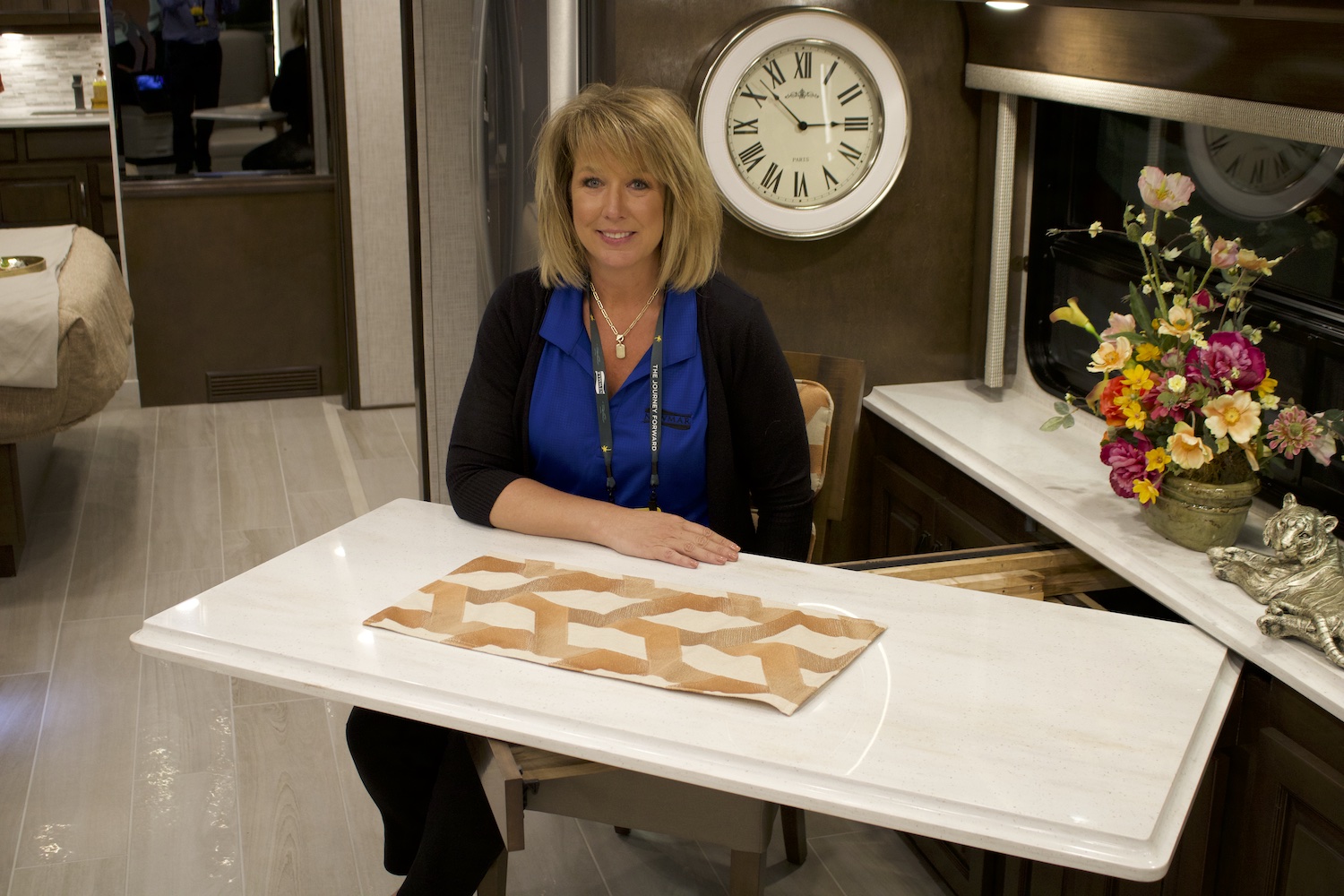 Director of Sales Michelle Kemp demonstrated the dinette.
"A couple can use the table and look out the window, or if you want to watch TV, it rotates. This is the initial concept and I see it evolving over time," she said. "Dealer feedback has been very positive. Another benefit is the customer can have more room in the galley while traveling to get to the half bathroom."
The Dutch Star also has four new interiors packages that include new backsplashes, new ceiling design, and new slide-out fascia, plus window and bedroom treatments. The exterior includes new graphics and paint design and exterior baggage seals that solve the problem of those doors slamming.
Meanwhile, the Essex offers the 4521 and 4595 floorplans for 2023. The latter has the option for a beverage center with stemware rack and wine cooler. It also features a high-quality Bosch refrigerator. The refrigerator is flanked by two storage cabinets with decorative feet to that give it a look that is reminiscent of many high-end home finishes.
The master bathroom provides a 40-inch by 32-inch glass enclosed shower, a washer and dryer housed in a cabinet, a pair of wardrobes, as well as a vanity with two sinks along the rear wall.
The lithium-ion battery by Lithionics is standard on the Essex and New Aire. The battery system has two 320-amp battery packs, with the options for third. This package also is available on the Dutch Star, Mountain Aire, London Aire and Supreme Aire.
"You can run one AC off the inverters and batteries. The high-end optional systems have dual inverters systems and a single battery management system (BMS)," said Tom Lane, multiplex engineer for Newmar.
"Depending on the load you are running at a time, the RV-C communication system will tell you how you are managing the system or how long the battery system will take to recharge. The information is displayed on the Silverleaf screen," said Lane.
He also said customers will enjoy the simplicity and consistency of the LiPo battery system.
Other Models Receive Updates
Meanwhile, specific changes to the Bay Star model year lineup include increasing the ceilings from 80 inches to 84 inches. Seven models include an over-the-cab-bunk.
Also, Williamsburg Furniture in the Bay Star has an all-new design for 2023 and there are also new fixtures and sinks in the bathrooms.
For its part, Newmar's entry-level model, the Bay Star Sport, will have vinyl tile flooring that extends all the way into the bedroom. Also standard for 2023 models are the popular dual-pane windows.
The biggest news regarding the Canyon Star, Newmar's front engine product, is that all 2023 models will have the toy hauler garage feature. The 3737 and 3957 feature 8-foot garages with a no-hump ramp, which can be converted into an outdoor patio. The 3947 will have a 10-foot garage.
Meanwhile, the Kountry Star 4068 floorplan has a desk workspace for those are working from the road. However, if pleasure exceeds work, customers have the choice to option in a beverage center wine cooler and stemware cabinet. The refrigerator features two cabinets with decorative style feet.
The Kountry Star also gets the Mobile Eye lane tracking, which comes standard. On the outside, there are new graphic packages and exterior paint options.
For its part, the Ventana also will feature the Mobile Eye system. It also has an intelligent high-beam system that will recognize approaching traffic and immediately shift to a low-beam function until the traffic has passed, and then switch back to high-beam mode.
A new app is also available that will control the HVAC system, interior lights and holding tank monitors. This app also appears on the Dutch Star and Super Star.
In the Super C segment, there is one new floorplan for the Super Star, the 3729. The 37-foot motorhome has bunk beds, while the 37-foot and 40-foot motorhomes had their bases extended to provide better balance.
The Super Star and Ventana both have a 10-inch monitor and control system. Both brands also feature Apple car play via the dash radio.
Supreme Aire is the second Super C Newmar offers, and the new 4065 floorplan provides a bunk model plan, just as the Super Star does.
Aire Models Receive Upgrades, Updates
The New Aire will feature a standard Silverleaf Electronics system with greater functions and, like the Dutch Star, will have the Lithionics battery system with an additional 3,000-watt Xantrex Freedom Series inverter so customers can run one air conditioner without running the generator.
The 3547 floorplan is a full-length slide with a bath and a half.
For its part, Mountain Aire has received the MyRozie App, a 10-inch Silverleaf function display, as well as lithium-ion battery option. The 4591 is a response in demand from customers of the Dutch Star 4328, who wanted similarities in a 45-foot model.
London Aire's 4521 floorplan will replace the 4533. The 4569 has a U-shaped kitchen. Blindspot detection with six sensors is also a new standard feature being introduced on London Aire for 2023.
The royalty of Newmar's lineup, the King Aire, continues to push the boundaries of luxury in the RV market. The 4596 has a full-wall slide on the half-bath side. In the kitchen is a walk-in pantry finished with a frosted glass door.
Assessing the Motorhome Market
After communicating to the changes and updates to the 2023 Newmar dealer event, RV PRO had the chance to sit down with Sammut and get his thoughts on this year's event, unit allocation, the motorhome market and the "new normal".
Comprised of two two-day events, last year's Newmar dealer event was spread out over four days to meet COVID-19 regulations. Sammut noted that this year's event was a lot different.
"There is a lot more enthusiasm and the energy level is up," he said. "It's nice to have everyone together. All seven dealerships from Canada came. It's been three years because we had to do the event in a virtual format in 2020 and then last year only one Canadian dealership was able to come. Altogether, we have about 200 people."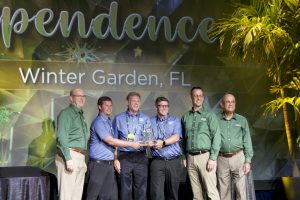 Kevin Ketilson from Bucar's RV is one of Newmar's Canadian dealers.
"It feels great. We're happy to have the opportunity to be here. There are so any resources here; it's not just the individual motorhomes we can see touch and feel," said Ketilson.
Ketilson compared it to be trying to do online learning which, in his opinion, is just not as good.
"The design center allows us to pick options. Working with our reps in a one-on-one basis versus a telephone call is great and there are huge benefits to be able shake a hand again," he explained.
Going back a year, a big topic from the 2021 dealer event included Sammut's explanation of allocation due to component shortages. During his speech, Sammut addressed the topic head-on again, stating that Newmar didn't meet its original allocation numbers.
"Last year, we had a very optimistic number that we based allocation on and it was for the entire year. Due to challenges, we were not able to meet it. I thought the best way to address was direct with a poignant message explaining the issues. Conversations have been good, and dealers have been understanding," said Sammut
"This year's number is more realistic, and it is based on a 24-week production cycle where we can adjust for half the year," he added.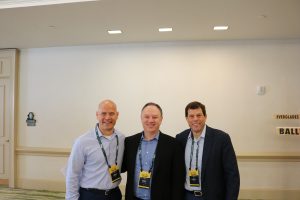 Part of that reason Newmar has changed its allocation strategy for 2023 is that Newmar (and all motorhome manufacturers) have been allocated themselves by suppliers. One of the hardest component shortages to hit the motorhome manufacturers has been generators.
"Manufacturers are being limited access to generators based on total volume, as well as model number, so they are only able to build the number of units they have based on generator availability," explained Sammut.
Speaking of generators, California and other states are passing legislation to outlaw gas-powered generators with the goal of reducing carbon emissions. As Sammut explained, Newmar is caught up on current carbon regulations, but is still ascertaining the full and future impact of the new regulations from states.
With component shortages also including toilets and awnings, it may be time to reassess the story behind motorhome versus trailer numbers. The last few years, towables have been seen as exploding, while motorhomes (other than Class B) have been declining, or stagnant at best.
There is no doubt that towables' numbers have been skyrocketing since the beginning of the pandemic, but motorhome numbers aren't telling the whole story, according to Sammut.
He explained that, currently, 75 Newmar dealers have a volume that is about one-third of their normal inventory. Newmar would like to build more, but it's not entirely in its control due to component shortages and supply chain problems.
"We need to build 850 units back into dealer inventory just to see where we are at with numbers (market potential)," Sammut said. "There is now a direct correlation between manufacturing shipments and retail volume. It's like selling hotdogs and you only have 100 to sell, but normally you have 1,000. How many hotdogs do you need to make? We won't know until total availability increases."
Operating in the 'New Normal'
Finally, the phrase the "new normal" has become part of the business lexicon. RV PRO asked Sammut to talk about what that is and what it means for Newmar.
"I am not certain what the new normal will be," he responded. "The changes we have had to make during the pandemic will set us up for the new normal and any new challenges we don't see in the future. We've always been a flexible company and the pandemic has caused us to be more flexible."