Features
Super C-lective: NeXus RV Has Found its Sweet Spot
NeXus RV recommits – in a big way – to the Class C and Super C segment that the manufacturer was founded on.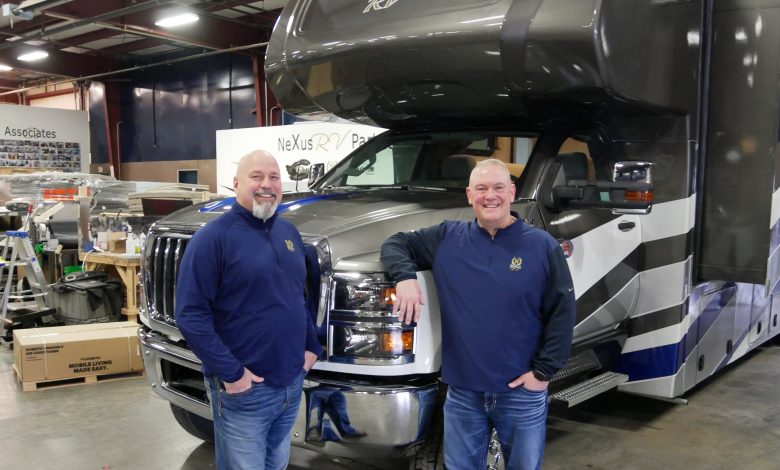 Starting a new company on the heels of the biggest recession in 80 years isn't for the faint of heart.
When Claude Donati and Dave Middleton founded NeXus RV in late 2010, however, they initially focused on the one segment of the motorized market that, at the time, still commanded buyer interest by arguably offering families the most bang for the buck. Their first models, the Viper and Phantom, were squarely within the Class C wheelhouse.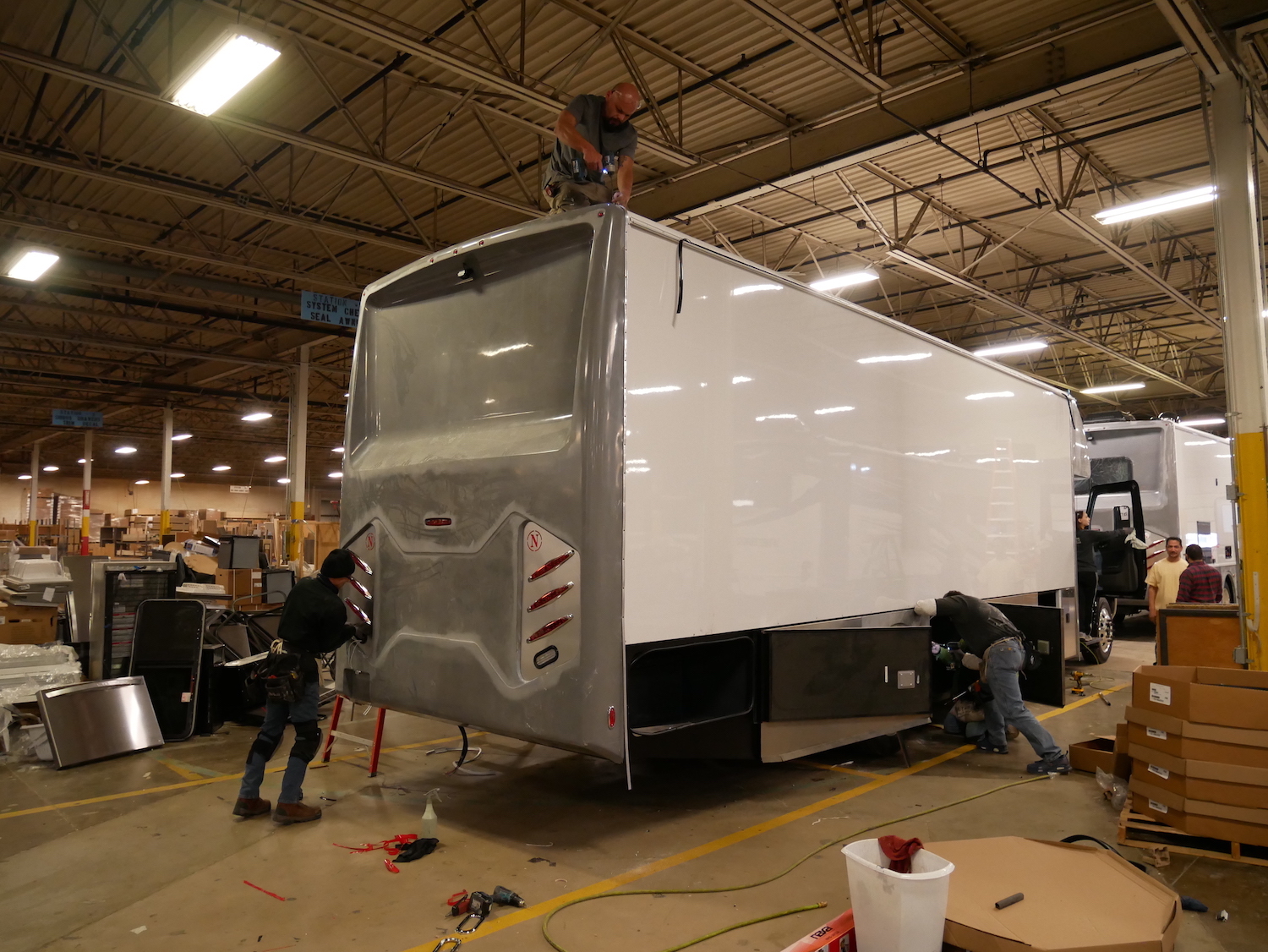 Less than six months later, NeXus debuted the Ghost Super C, further cementing the Elkhart, Ind.-based manufacturer's Class C credentials. It was later followed by the Wraith and the Triumph in the Class C/ Super C segment – and the Bentley, Maybach and Evoque, a trio of Class A diesel and gas motorhomes intended to support NeXus RV's evolving business plan as a fully motorized RV manufacturer.
Walk through NeXus' expansive 120,000-square-foot manufacturing plant in northeast Elkhart today, however, and you won't see a Class A coming down any of its assembly lines. In fact, the company recently added a separate 71,000-square-foot facility nearby that Donati says he expects will eventually double the company's production capacity – all of it dedicated to the Class C market – while also including its lamination and weld shop. NeXus will move Class C production to the new location, enabling it to use the larger plant exclusively for Super C production.
Firmly Focused on C's
"In the past, we felt we had to accommodate everybody, so we started producing gas and diesel-pusher Class A's," says Middleton, who serves as NeXus RV's president, while Donati is CEO. "We came to realize that wasn't really our expertise; we were there (in the Class A market) simply because we felt we needed to be there, to provide more and different vehicles to our dealer body. So, we made the decision to refocus our attention to that part of the market where we excelled – and have committed 100 percent of our resources strictly to the Super C segment and the Ford cutaways (Class C's)."
As Donati notes, one reason for the redirect was a necessary change in how NeXus operates. The company was founded as a factory-direct manufacturer, which allowed it a bit of leeway.
"We were able to provide customization," he says. "If a customer wanted an extra shelf or cabinet, we could accommodate them. As we transformed into selling through retailers and grew our dealer body (NeXus currently has more than 70 dealers) we weren't able to do that because it would slow down assembly."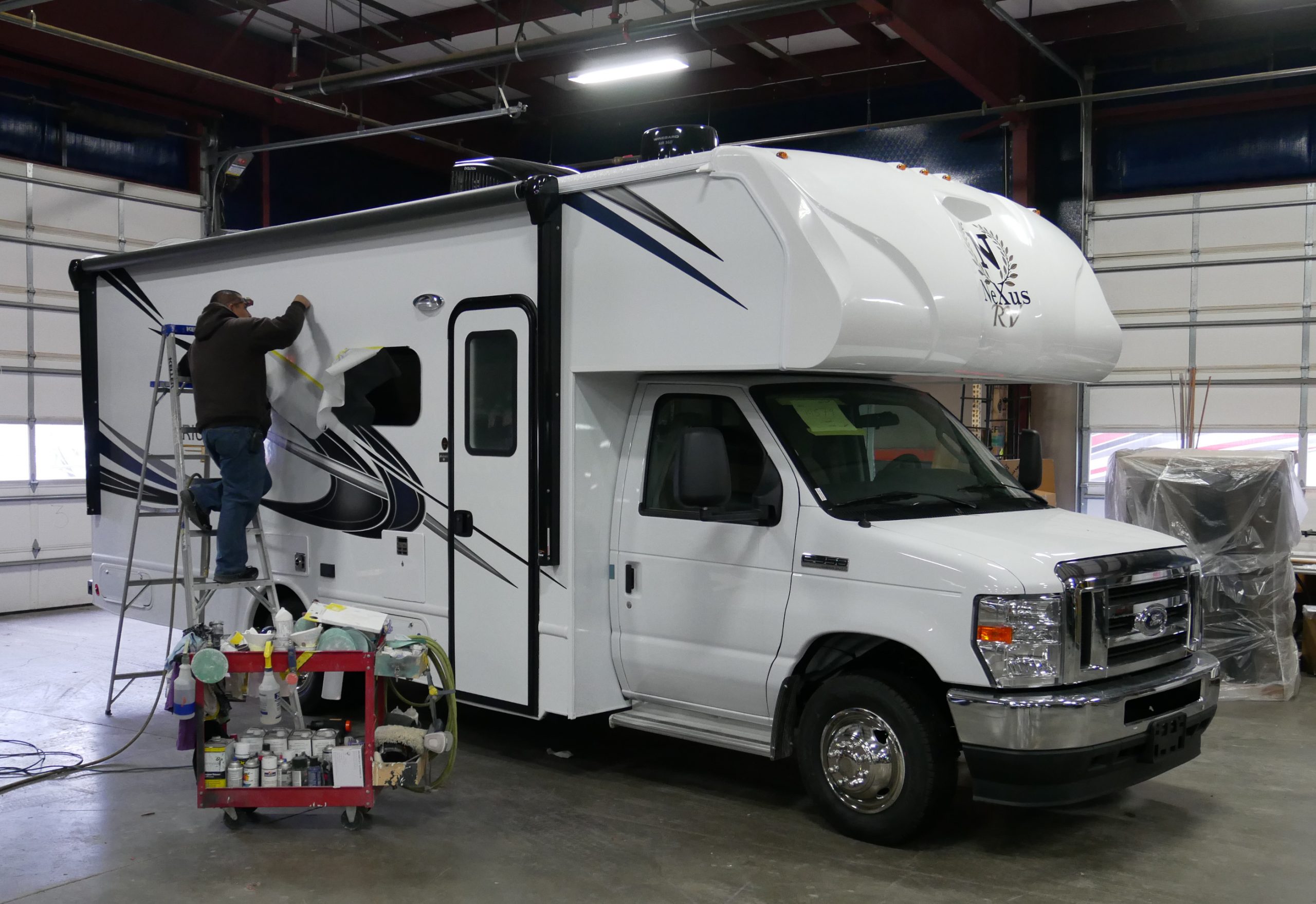 Dealers, Donati adds, have welcomed the change.
"The market is flooded with Class A's," he says. "Oftentimes, there isn't much to differentiate one from the other. But our Class C's and Super C's have the features that separate them from what else is available – things that dealers can sell on, so they were all for it."
According to Middleton, the company's Class C models offer a number of upgrades that have resonated with buyers.
"When we started out, we knew we needed to bring people over to our product," he says. "We provide very specific upgrades into our construction that remain today – and the build is the same whether you're talking about the Viper or the high-end Ghost."
Those attributes include box framing using high-strength, low-alloy steel, including the use of pre-stamped metal trusses that also route the HVAC ducting system and include wire channels. Metal ducts also are used, which Middleton notes improve airflow while making cleaning easier. The steel framing, he adds, improves the structural integrity of the motorhome.
NeXus also uses Azdel as a substrate both on the outer skin and interior paneling.
"The benefit to that is it's half the weight with twice the insulation factor," Middleton says. "So, it reduces road noise and doesn't retain water – it won't expand or contract like lauan, making sidewall delamination very unlikely. In fact, we don't use any wood products anywhere in our roofs, sidewall – anywhere. Even the radius around the windows – notorious hotspots for where moisture collects over time and expands and contracts, causing problems – isn't wood. We use plastic radiuses."
Using the company's Ghost model as an example, Donati points to additional design features, including a roofline that tapers from 5 inches at centerline to 23⁄4 inches on the sides for shedding water and even galvanized steel storage boxes.
"They are a little heavier," he says, "but they don't bend in heat or crack in the cold."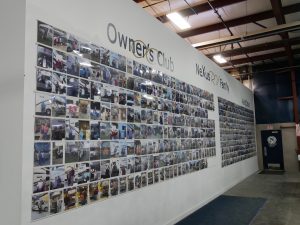 Such features, Donati says, are part and partial to NeXus. In fact, he coined a term for their use: Nex-clusives.
"We'll have an engineer come in here and tell us, for example, 'you can save $650 if you go to a plastic HVAC.' But our build quality is non-negotiable," Donati says. "There are ways to build an RV cheaper when you're looking to increase margin, but we know that these are some of the things that separate us from the 'big box' companies. And, they give dealers real advantages to sell, a reason to bring a customer off a lower-priced unit and trade up a few thousand dollars. When that happens, the customer gets what we believe is more RV for their money and the dealers can improve their margins."
On the Super C segment, another way NeXus distinguished itself was to utilize Navistar's International chassis exclusively.
"That's important, because you can 'sell' the chassis benefits to customers – not just the upfit," Donati says. "It offers a lot of benefits, including 15,000-pounds towing capacity versus the 10,000 pounds offered by our competitors. It also has, in our opinion, eye appeal that's unmatched with that iconic International front chrome grille. Paired with our one-piece fiberglass cap and, as on the Ghost, more chrome work around the bus-style doors, and it just doesn't look like a truck."
NeXus was able to leverage its longstanding relationship with International to work with the company on creating a new product at a different price point.
"We like everything that International offers, but needed something a step below the Ghost-level amenities – full air ride, full suspension, 20,000-pound towing capacity, 360-horsepower Cummins diesel," Donati says. "Dave was instrumental when meeting with their engineers.
"What they came up with offered a little less GVWR, 10,000-pounds towing capacity, 300-horsepower Cummins diesel, disc brakes, rear springs – the package works wonderfully – and it also allowed dealers to bring down the price point of a Super C for between $155,000 and $165,000. We're all by ourselves in this category."
The new chassis formed the basis of the new Triumph Super C.
Currently, NeXus offers the Viper (which is unofficially considered a Class B-plus given that the cab overhang does not include a bunk), Phantom and Triumph in the Class C segment, with an upgraded Triumph joining the Wraith and Ghost in the Super C division. Last December, NeXus introduced the Rebel, its first Super C on a 4 x 4 chassis.
Rebel Attracts a Following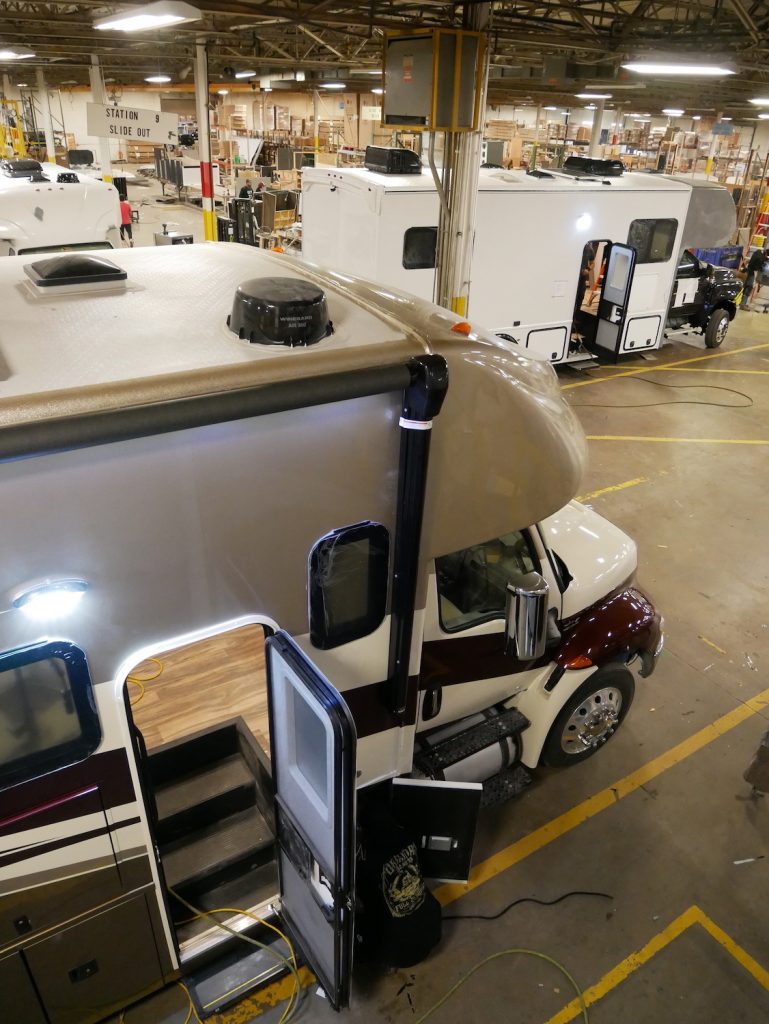 A collaboration between International and Chevrolet, the International CV chassis used for the Rebel is the first to feature a 350-horsepower Duramax 6.6-liter diesel engine and NeXus is the first to use the commercial CV-Series in an RV application. Also using an Allison 1750-series 6-speed automatic transmission, the Rebel offers a 22,000-pound GVWR and 15,000-pounds towing capacity. MSRPs start at $217,386.
Initially, NeXus will offer the Rebel in two floorplans: the 30R, a 30-foot, 11-inch "couple's coach" and the 35R, a 34-foot, 11-inch bunkhouse model. Both are built with full-wall slide-out rooms.
The Rebel debuted at January's Florida RV SuperShow, where Matt Foxworthy, an internet blogger who runs the YouTube channel "Matt's RV Reviews" (106,000 followers) went through the show to choose the top Super C's in attendance. He selected the Rebel as the No. 1 Super C of the show, keying on such attributes as the grillwork and the cockpit, likening it to GMC's top-of-the- line Denali nameplate. The Triumph also made his Top 5 picks.
It also earned acknowledgement from visitors to the show, according to Donati, for such features as its ease in transitioning from the cab into the cabin.
"In a relatively short Super C, owners can have a tough time accessing the rear of the motorhome," he says. "They have to do what's called a 'monkey crawl' within the industry – or exit the cab and walk around to the cabin door. The Rebel is designed for functionality. It doesn't have the access of our larger Super C's, where you can just stand up and walk rearward – but it's still easy to transition from the two areas."
"The 4 x 4 world is a three-RV race right now," Donati says. "It's us with the Chevy versus the Ford and Dodge used by other builders. We think there's a huge fan base for the Chevrolet and it lets us tap in naturally for those customers."
In the meantime, the redirect also will allow the company to focus on reducing an order backlog that, according to Donati, was 10-months-long as of early February – all of them Class C and Super C motorhomes.
Says Donati, "That, too, is why we added the second facility."