Features
The Cornerstone of Colonial Airstream
New Jersey's sole Airstream dealership banks on its loyal staff, brand relationships and nationwide online presence.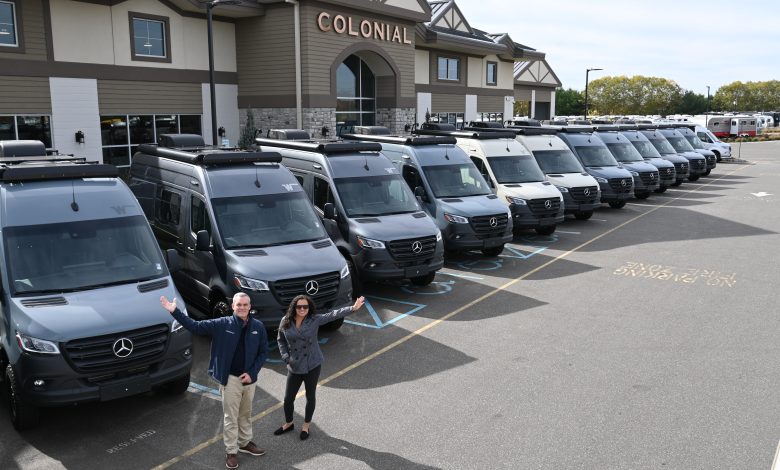 Millstone, New Jersey-based Colonial Airstream and RV may be one of the most celebrated RV dealerships in the United States.
The family-owned firm has been a consistent winner of Airstream's Top Dealer Award since it became an Airstream dealer in 2002. Colonial has also been a regular recipient of Airstream's Five Rivets Award, and the dealership has received accolades from industry publications throughout the years.
Co-owner Jim Lenzo is quick to assign credit for Colonial's impressive recognitions.
"The awards we have received really comes down to our staff," he says. "Our staff is monumental in what makes us stand apart. I don't mean to sound cocky, but I'm very proud of them. When the consumer comes through the door, or when we are dealing with a manufacturer, or anyone in between, everyone is open to working together toward one common goal, and that is taking care of the customer."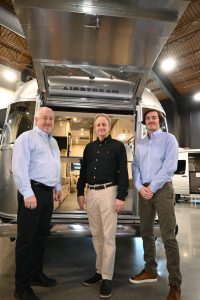 RV PRO recently spoke with Lenzo and his son, Nick, who serves as the dealership's chief operating officer. The elder Lenzo, Nick's brother and partner John, started out in the auto sales business and segued into selling RVs 22 years ago. They began as an Airstream dealer, and added Winnebago after Airstream exited the Class A space in 2005. Colonial is New Jersey's only Airstream dealer.
"My brother and I took the brands we wanted to represent into consideration," Jim Lenzo says. "We were looking for something that would last, and we picked two very iconic brands. It's treated us very well."
Colonial sells Airstream towables and coaches, but only motorized Winnebagos.
"So, we have Class A and Class B, and we even have the AE line of Winnebago, meaning the accessibility enhanced line for specific customers who have that need," Nick Lenzo explains. "We chose not to go with Winnebago towables, because we have had such success with the Airstream towable."
The Keys to Success
Jim Lenzo says sales have settled back to what he terms as "normal" times after a few years of surging sales tied to the pandemic recovery. Colonial averages selling around 700 units per year.
"The past three years, everything that we traditionally knew got thrown out the window. Now, people are coming in again. Even with market changes, the demand is there. Year over year, from 2022 to 2023, we are still pacing just slightly ahead of last year, so the numbers are looking good. The number of units and the traffic is good, and will continue into the rest of 2023," he says.
Colonial's staff includes delivery coordinators, who teach customers how everything works on their RV on the day they pick up their unit. One of the coordinators takes a photo of the license plates, providing Colonial a barometer of its broad geographical reach.
"We've seen people come from as far as Alaska and even Hawaii, people who come to tour the continental U.S. before shipping their Airstream home," Nick Lenzo says. "We see plates from down in Florida, west to California and everywhere in between. I think that ties into one of the reasons for our success, which is our strong web presence. We do a lot online promotion via YouTube video. A lot of people call in to speak to one of our salesmen, Patrick, because they saw him on YouTube. It's a nationwide platform and people call from all over. They feel as if they know us."
Jim Lenzo credits word-of-mouth for Colonial's prolonged sales success. He says repeat and referral business has made the dealership what it is today.
"We are selling to people who are travelers," he says. "They are all over the place, and while they travel, they meet people, converse, make friends. Our customers are stewards of not only our brands, but of our specific company. I could never afford to support that level of advertising."
Colonial boasts an experienced staff of 56, with many having 10 to 20-plus years with the dealership. Turnover is low, and the company tries to promote from within. The Lenzos give credit to their staff for Colonial's success.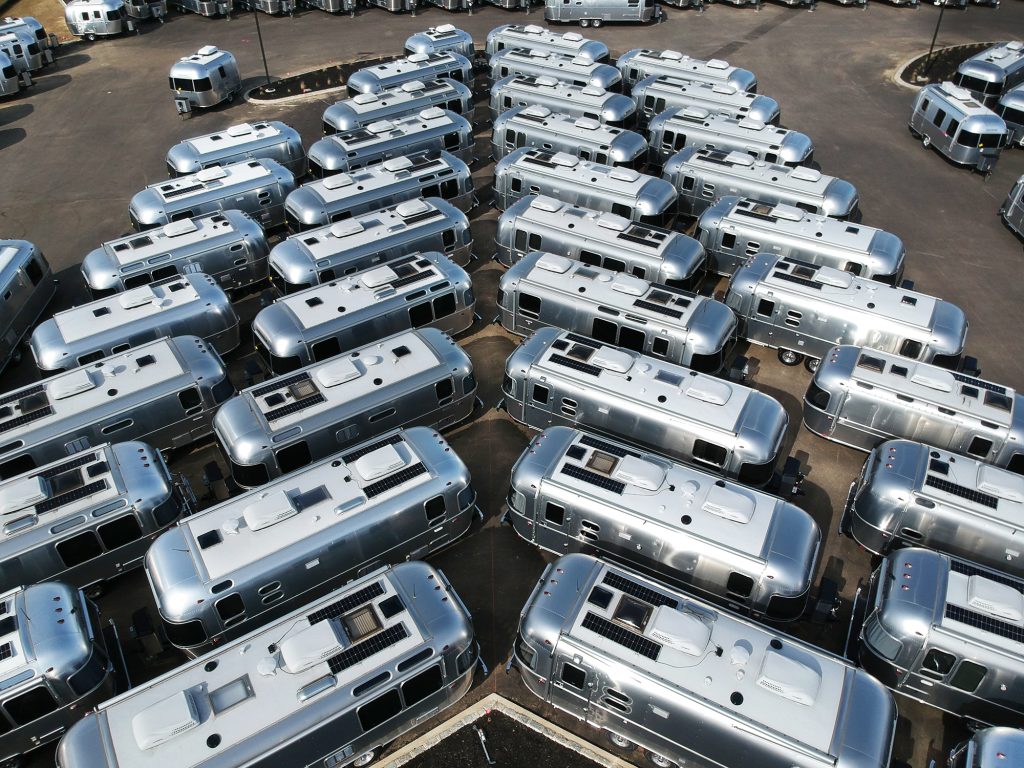 When Colonial opened its new 50,000-square-foot facility in early 2020, just before the COVID-19 pandemic hit, it moved away from exhibiting at consumer RV Shows in favor of doing it in-house.
"We built this beautiful facility that we are really proud of, and started having our own RV shows," Nick Lenzo says. "With COVID having shut down most RV shows, they didn't happen for a few years. We started holding sales events here, and it became clear very quickly that it gave us the opportunity to not only showcase the products, but also to showcase who we are and what kind of facility we have. This helped put us in a good light. It created a personal connection with our customers, and we are going to continue with that, doing in-house RV shows from time to time."
The Lenzos say having the in-house RV shows at the dealership has brought the community together. These events include having aftermarket vendors display their products.
Finding the Differentiator
The dealership's new facility sits on more than 12 acres, just three miles from the New Jersey Turnpike. The showroom can house 10 to 12 RVs. There are 20 service bays staffed by 16 technicians.
"We are excited to be here," Nick Lenzo says. "It makes us feel good when customers walk in and say, 'wow, this place is amazing.' We put a lot of time and effort into creating a floorplan that works for us, so the positive feedback means a lot."
Nick Lenzo maintains that one of Colonial's primary differentiators is the expertise of its sales operation. He says the sales staff's product knowledge keeps customers engaged.
"We have two sales departments, one for each of our brands," he says. "We found pretty quickly that customers were commenting on the impressive level of product knowledge of our staff. We feel that training on one brand keeps the information from becoming diluted. This product specific idea has cascaded into our service area. We have technicians who are factory trained with Airstream and technicians who are factory trained with Winnebago. They are able to pinpoint and rectify issues very quickly."
Colonial stays involved with customers following sales, offering instructional videos and how-to advice.
"We found by giving walk throughs and teaching people about our products helps to sell them," Nick Lenzo says, "but we also try to continue to be engaged. Our creative marketing director is doing a great job interacting with customers."
The younger Lenzo has worked in all of the departments at Colonial, most recently being promoted from sales. He enjoys the excitement of selling RVs.
"You are not really selling a product; you are selling a lifestyle. I just received a picture from a customer and his wife, sitting in their Airstream eating a lobster roll in Acadia National Park, drinking champagne and having the time of their lives. It's great to see."
The Lenzos are members of dealer councils for both Airstream and Winnebago. That gives Colonial a voice in the future of both brands.
"Being involved in these conversations is an excellent opportunity for us to share not only our customers' feelings about the products, but what they would like to see in the future," Jim Lenzo says. "We get to be the sounding board. It's nice to have input."
He says that future may one day include electric RV vehicles, but it will be a few years down the road.
"Beyond that, Airstream and Winnebago adapt very well to the market and to what is happening," he says. "They see where they need to go, and they really listen to what the consumer is looking for. They are two of the best companies that we could possibly be joined with for the ride into the future."