Features
The Rise of Boutique Van Builds
As "van-life" grows in popularity, dealers and van builders weigh their options on how best to do business.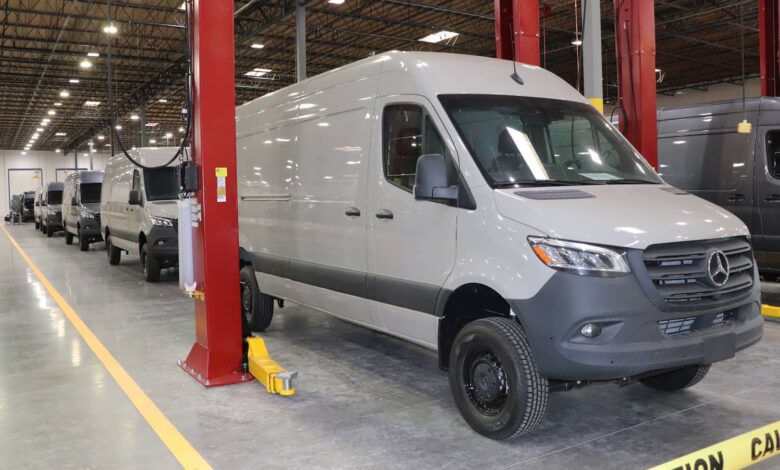 In RV parlance, a boutique build is a Class B build done by small-to-medium-sized van converters, most of whom are outside the sphere of Elkhart, Indiana – the hub of most of the RV industry. While RV Industry Association (RVIA) certification separated the two types of Bs, a number of boutique builders sought approval and joined the association. Mercedes-Benz and Ford upfitter participants have distinguished themselves in that respect, too.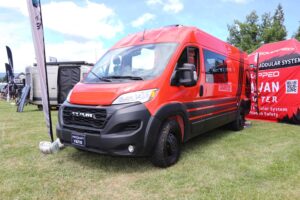 "Van-life" is what devotees who travel in Sprinter, Transit or Promaster vans, renovated VW campers and Class B motorhomes call living on the road, some full-time. Many work remotely to support their lifestyle or saved up before leaving with plans to later replenish funds. They live and adventure in their vans, sometimes using dry campsites where there may not be electricity or water, but offer great views, solitude and low or no fees.
Van-lifers include singles, young couples, families and retirees. Boutique builds appeal to a younger demographic due to their individuality, for the owner and the build. While RV nomads existed before, it has become increasingly popular due to the wider availability of the internet, which made it possible to work, go to school and perform tasks remotely without the requirement to stay in one place.
Van-life offers an alternative for people who long to get out and see the world. It is not without its challenges, but with all the scenic photos and idealistic videos that appear on YouTube and TikTok, it's easy to see why so many are welcoming this way of living.
Considering Their Options
Small-to-medium-sized boutique builders are located in every U.S. state and most Canadian provinces. If an RV dealer is considering adding a boutique builder to their line, there are questions to ponder: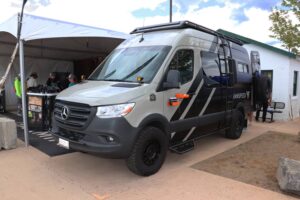 Are the units mechanically sound and functional in every way?
Are the units delivered on time at the agreed-upon price?
Do the units appeal to the dealer's target audience?
We queried some notable builders, and their responses may surprise you. Not all want to move from a DTC (direct-to-consumer) model to dealer distribution. Standardization is needed, which gets the builders closer to big RV manufacturers with higher overhead and timeline pressure. End users are usually willing to wait if delivery runs a little longer, whereas dealers are not as forgiving if units don't show up on time.
Brian Bauman of Rifle, Colorado's Dave & Matt Vans says, "Dave Ramsay and Matt Felser founded the company in 2018. They've grown from two guys building vans in a garage to a full-blown Class B RV manufacturer. They are RVIA members with 25-plus employees building vans in a 40,000-square-foot facility. With over 500 vans on the road, in the last two years they've built over 200. They've sold vans direct to consumers until this year when they shifted to dealer-focused sales. While they still sell direct to customers not serviced by dealers, their focus will be on building intentionally designed vans to be sold through dealers nationwide.
"They won't sell vans that have not been upfitted with their exclusive floorplans," Bauman adds. "DM Vans build Class B RVs on the RAM Promaster chassis in three models that we call Lifestyle Vehicles. The LV 3 is built on the 139-inch Promaster chassis, while the LV5 is on the 159-inch chassis in two floorplans, the LV5.1 and LV5.2. Finally, the LV7, our largest van, is built on the 159-inch extended Promaster chassis in two floorplans, the LV7.1 and LV7.2. All vans are competitively priced and built with everything you need and nothing you don't. The owners and over half our team have lived in or currently live van-life, so when we say we know what someone needs in a van, we know because we have lived in and used them."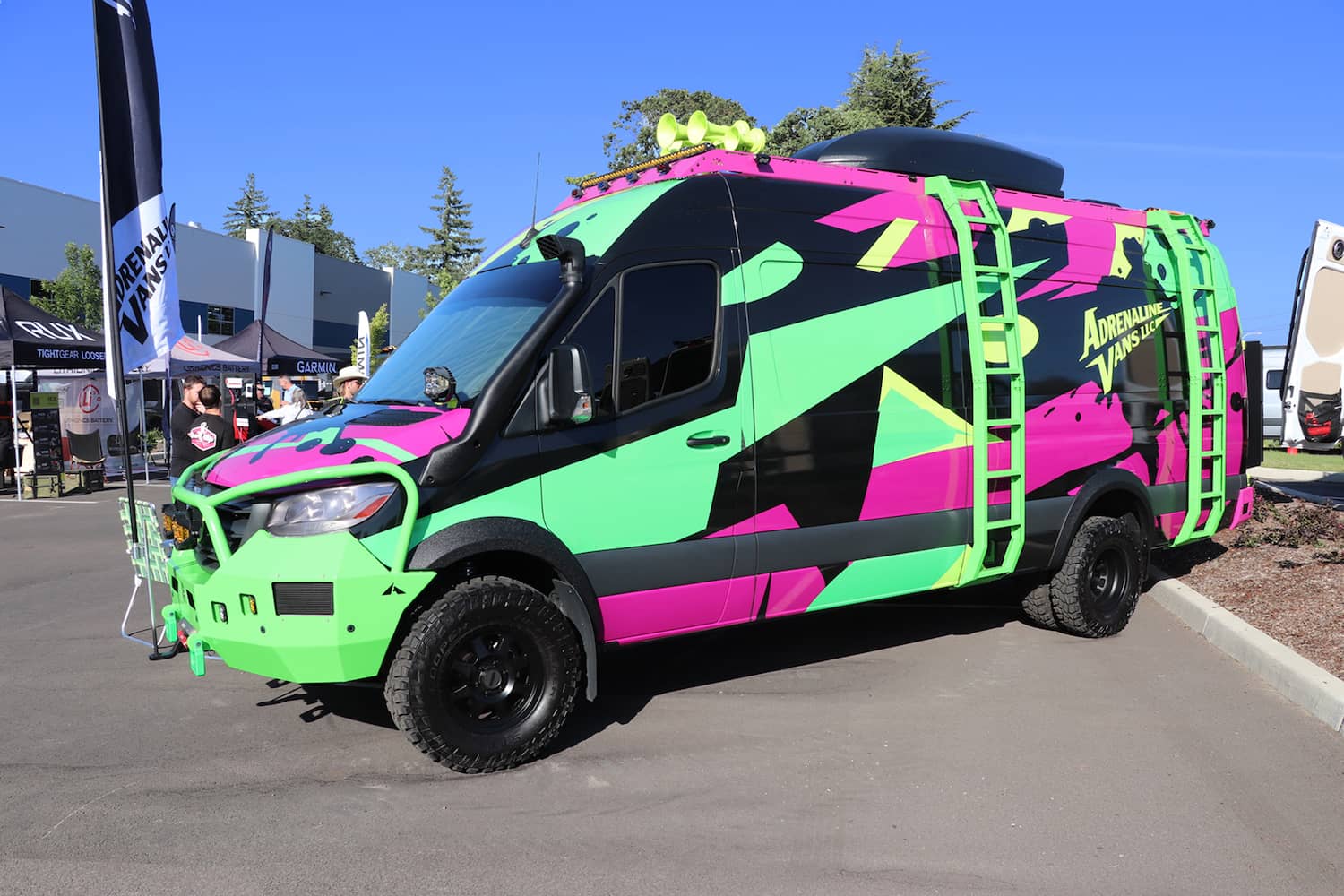 Riverside, California's Grech RV produces Class B motorhomes with an emphasis on restyling. Their 165,000-square-foot facility has production lines necessary to supply 60 dealers – Alpin Haus RV, Bretz RV, Campers Inn, Colton RV General RV, Giant RV, Johnson RV, La Mesa RV, McClain's RV SuperStores, National Indoor RV Centers and RecVan by La Mesa RV among them.
The Swickard Auto Group, which includes Mercedes-Benz dealerships in Anchorage, Alaska; Palo Alto, San Rafael and Thousand Oaks, California; Wilsonville, Oregon; Austin, Texas; and Seattle, Washington; also founded Out & Upfitters in Gladstone, Oregon, to perform van conversions for their stores.
Storyteller Overland, based in Birmingham, Alabama, offers both Sprinter and Ford Transit-based adventure vans. Their MODE series features "see through pricing," set pricing at each level of modification. This enables customers to pay the same for a Storyteller Overland adventure van in California as they would in Alabama. They'll pay the same price with no haggling, no stress and they can pick up their van from the dealership closest to them, according to the company. With 32 RV and one new car dealer listed on their website, Storyteller supplies vans to Campers Inn, Johnson RV, LA Mesa RV and Van City, among others.
Quebec City, Canada's Boreal Campers has their EOS ready-to-camp models based on RAM's Promaster 2500 platform, which they offer through Performance Laurentides, a Chrysler, Dodge, Ram and Jeep dealer in Mont-Tremblant; and VR Soulière, an RV dealer with locations in Lanoraie, Lavaltrie, Sherbrooke, Baie-Saint-Paul and Québec.
Mark Dayley, one of three brothers who founded Washougal, Washington's Grit Overland, is exploring dealership sales, with one unit on Newberg Ford's lot outside Portland, Oregon. "We haven't pushed in this direction, nor have we figured out the margins needed by a dealer," Dayley says. "We did hire a salesperson that used to run one of the top Mercedes-Benz dealerships in the U.S., so it might be a possibility in the future."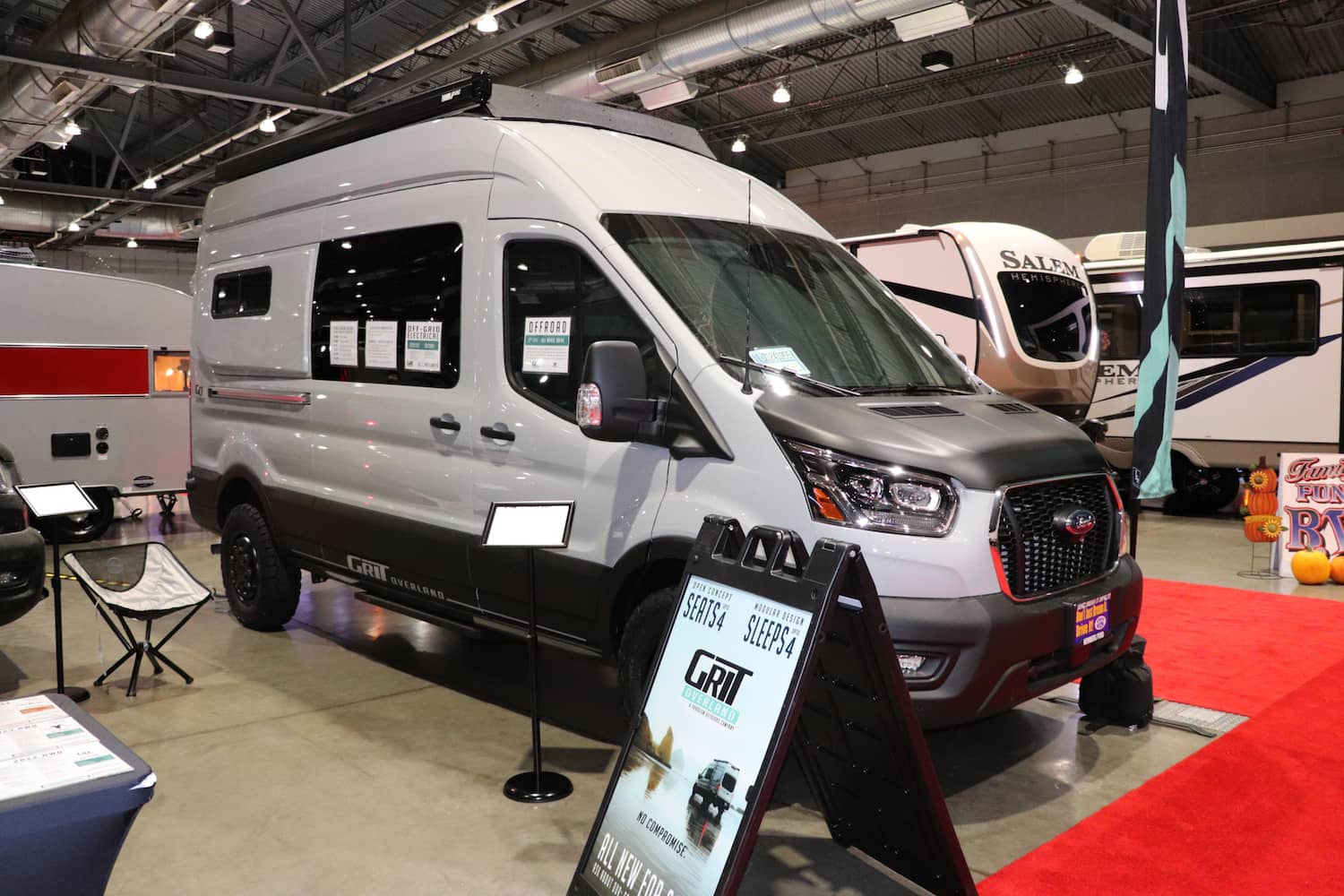 "We would need to create a model with options, with all systems included, that was available in different iterations – say number of seats or how many it sleeps – but this would limit the amount of personalization. It would not be a full custom build," Dayley says.
RVIA certified, and a participant in both Mercedes-Benz and Ford's Quality Vehicle Modifier programs, Grit Overland can sell on dealer lots. Insurance companies and banks are another aspect that Dayley mentions, and both ask "who's building it?" when a consumer is looking for a loan. He says he's concerned what happens down the road, when an adventure van is used and subject to an RV loan, or it can only be sold to a cash buyer when no Blue Book valuation exists.
Grit Overland's position as a boutique builder is one where used vehicles don't last on the market very long, and often sell for more than new. Dayley sees value in only producing 150 to 250 vans a year versus thousands by a major RV manufacturer.
"We see where they get to the end of a model year and liquidate their inventory, which causes unsold units to have to compete on price and depreciate," Dayley says. "This is not the way we want to conduct business."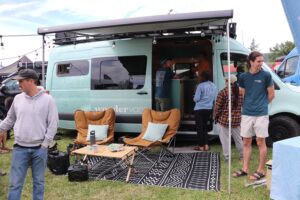 Another aspect that is often overlooked is suppliers, and here Dayley says that if they find a component that fails, he's not locked in to using it because they have thousands in stock. He can change the component or the supplier if the problem persists, something large RV manufacturers may not be able to do.
"A list exists in the industry with approved parts that can be used in manufacturing," he says. "If we find a product that isn't up to our standards, we may want to use one that isn't listed but that we've found to be of higher quality. Just like a boutique builder, that manufacturer may not be able to supply products for testing, or the cost is prohibitive."
Warranties are another issue, and Dayley cautions that proprietary systems that only the manufacturer or trained dealership personnel can repair may lead to increased downtime. "We looked at it from a consumer standpoint, and who wants to have their van sitting in a shop for weeks and months, when it could've beenremedied by using commonly available parts and systems that most techs understand, and that can be fixed in a few hours? This is what leads to frustration and an unpleasant customer experience."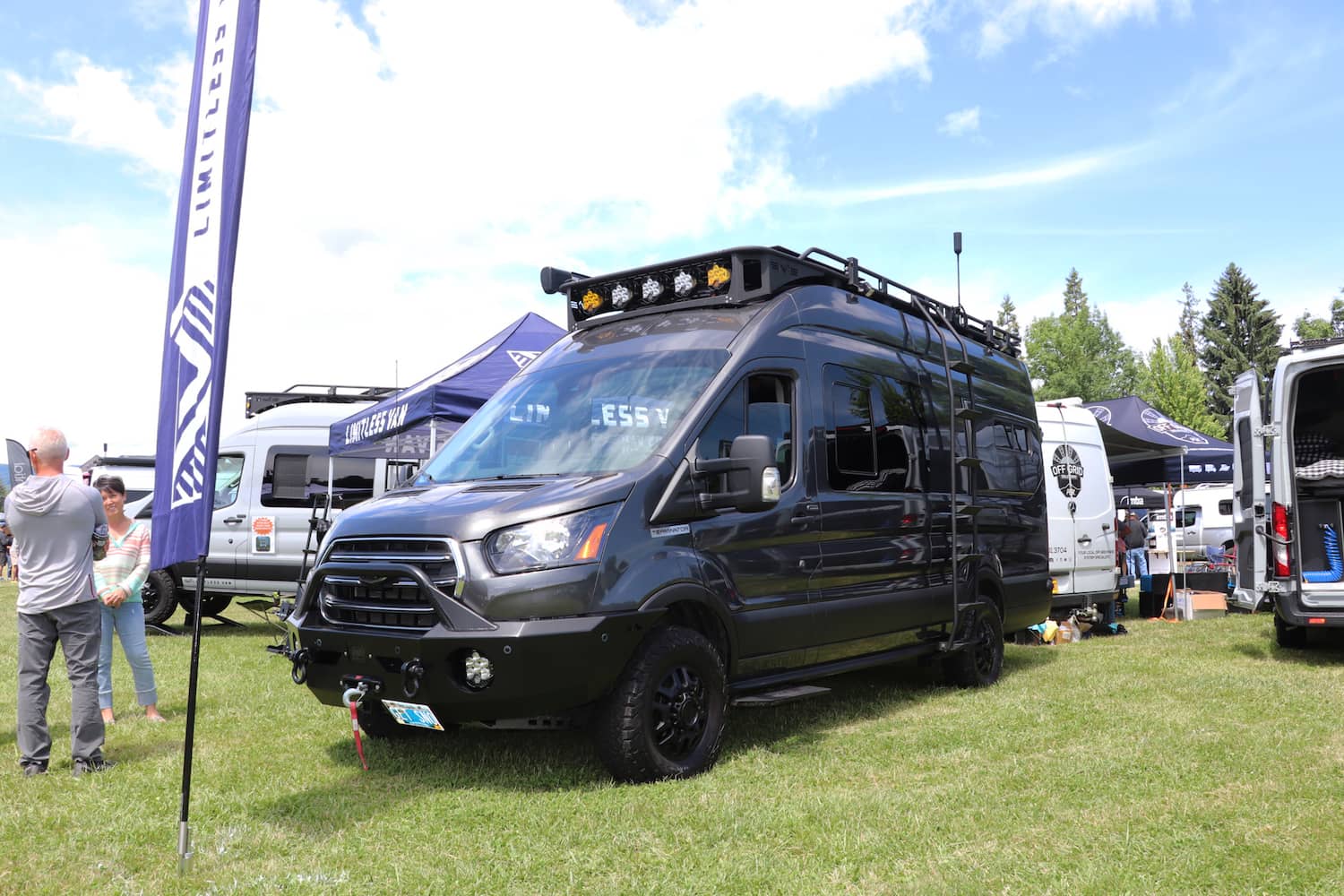 No Dealer Distribution
One of the most popular Ford Transit builders is Blue Springs, Missouri's Vandoit, which is not unexpected with their close proximity to Ford's Kansas City assembly plant and relationship with the automaker. Despite years of van conversions and leasing through the Kline Companies, Vandoit does not sell to RV dealers and prefers to sell direct to consumers. According to Brent Kline, Vandoit's founder, "It's too difficult to control the buyer experience. Deliveries don't take place properly, and it doesn't work at the dealer level. Training is a big part of Vandoit's customer experience, so much so that we have a two-day delivery process they go through with each of our customers.
"We can make changes on the fly if a customer decides they want something different," Kline adds. "Things may have changed, or maybe they've seen a configuration that they like better. Our modular components make it possible to switch things around, something a dealer can't do. They won't understand the options that are available, nor do some fully understand van-life. For example, we have our own in-house vinyl graphics, and if there's a look they want, we can make it happen."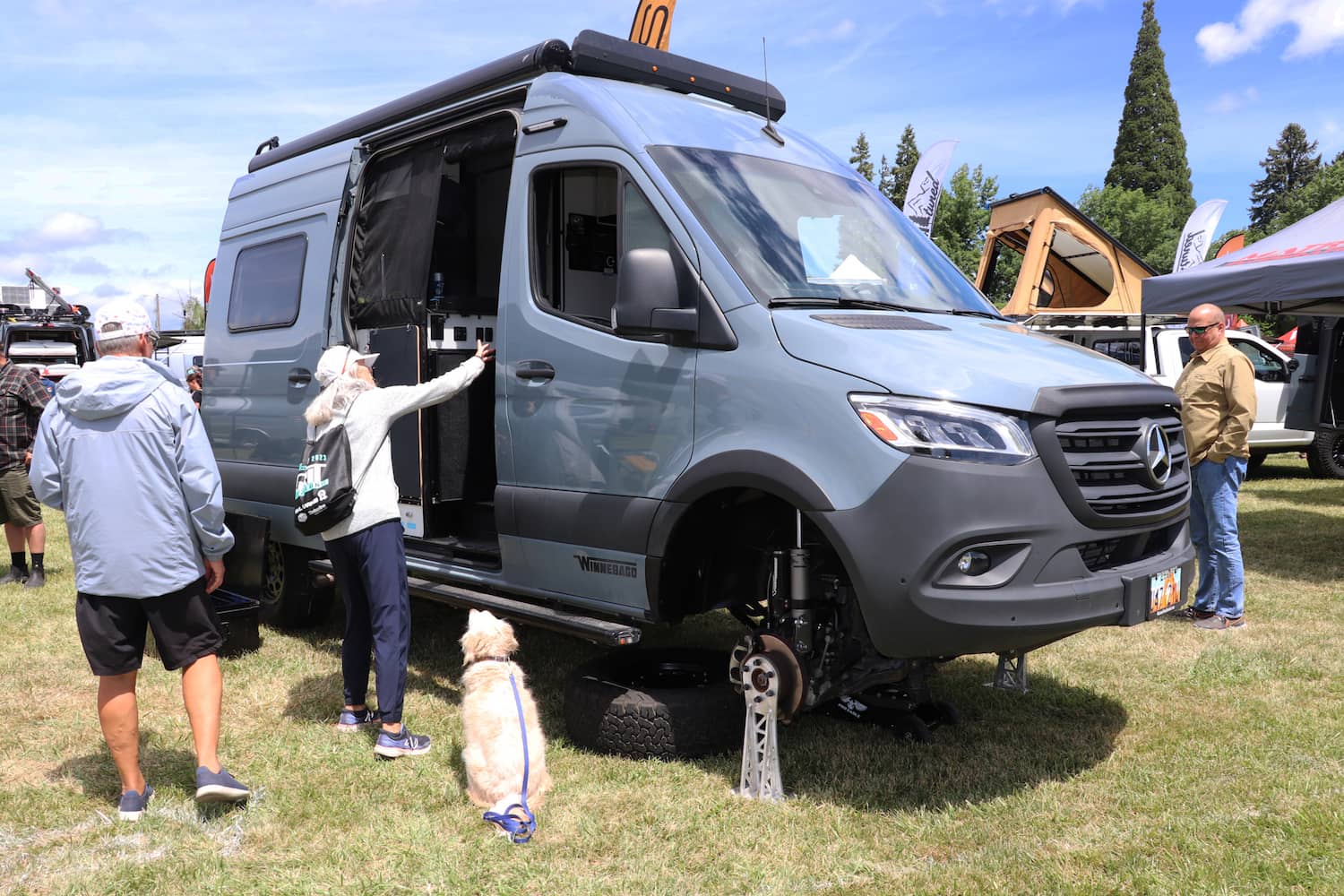 For dealers, the critical advice is: do your homework. Adventure Van Expos and Overland Expos take place in many parts of the country where you can meet boutique builders, examine their builds and talk with the builders. Some may invite you to tour their facilities to see vans being converted. If you aren't knowledgeable about the build process, take someone along who is. A cabinet-maker may not translate into a boutique van builder, so don't be dazzled by the build's appearance. You want to know all the systems are sound, and that they can be repaired remotely if the customer is miles away from their facility or yours. Given the popularity of adventure vans and van-life, their popularity will continue to grow over the years to come, especially as younger generations embrace them.