Features
Three Decades In, Still Driving Innovation
Celebrating three decades in business this year, family-owned Advantage PressurePro is continuing to innovate and explore new markets.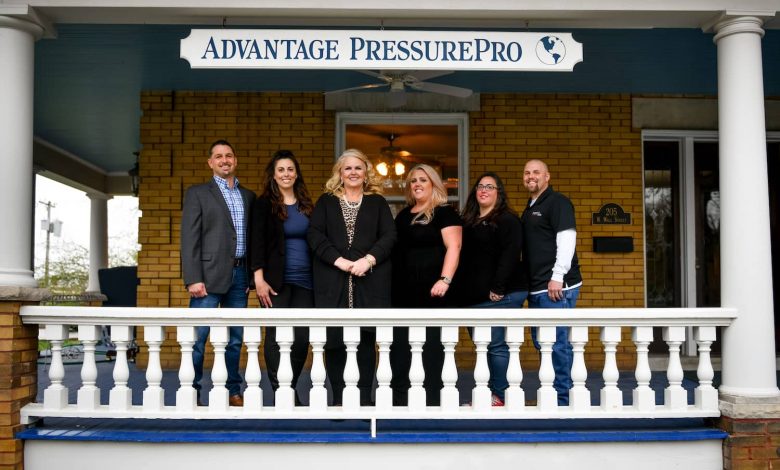 As Advantage PressurePro celebrates 30 years in business this year, the founding Zaroor family has many accomplishments to celebrate. The supplier of American-made tire pressure monitoring systems now has its products distributed to more than 42 countries across multiple industries – all while remaining family-owned and operated in America's heartland.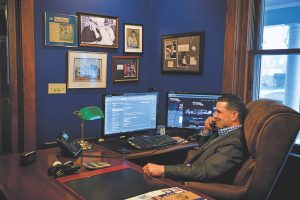 Of co-founder Philip Zaroor's eight children, five work in the business. Siblings Jason Zaroor and Vanessa Zaroor Hargrave work side-by-side as president and CEO, and as COO and chief marketing officer, respectively, for the business started by their parents, Phillip and Rhita Zaroor.
Beyond the fact that the business remains family owned, PressurePro is unique because of the number of women in leadership roles at the business, which serves several markets (including the RV industry) that are traditionally male dominated.
With the passing of Phillip Zaroor in 2016, Rhita Zaroor is now the company's majority owner – and empowering women in leadership roles is part of Advantage PressurePro's continued legacy, according to Hargrave.
"Dad taught all of his kids that people, generally, are inherently good and want to be helpful, if you give them a chance to be. More, he never shied away from telling myself and my sisters, when they came to work for PressurePro … to never be afraid to ask for help or speak up," she says. "When I first came on board with PressurePro in 2004 … I can't count how many times I called on those in the industry and said, 'Hey, I need help.' I can't name a time when I felt lesser for asking for assistance. In fact, what I've witnessed … as a woman in the industry, is that if you really know your stuff, you can earn respect perhaps even quicker than your male counterparts." Hargrave notes that the second-most senior employee and partner is Robin Sutton, the company's finance director, who joined the company in 2007. She leads all financial activities from day-to-day to high-level policy. More than just finances, Sutton also works with PressurePro's supply chain to help Pres- surePro leadership and partners coordinate inventory and forecasts. Other women in leadership roles include Nathalie Zaroor, who serves as recreational account manager, and Logistics Specialist Margaux Guzman.
Hargrave says one way the company equips its employees is through continuing education.
"We always encourage education. My dad did, and we continue to do so," she says. "We work with associations and groups within all of our markets, such as with the RV Women's Alliance and encourage not just women, but all of our partners at PressurePro, to be leaders in their industry. Get involved. If there's a seminar, attend it. If there is a class, let's take it. We're all here to continuously push improvement, of the company and each other, and prop each other up along the way."
For her part, Hargrave was the first family member to become a full-time employee of Advantage PressurePro, joining in 2004. She started out working in marketing before becoming the chief operating officer as well.
Phillip Zaroor: Serial Entrepreneur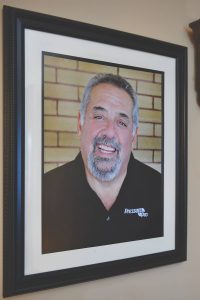 Hargrave says she and her siblings learned a lot about the business world from their dad, who founded and ran several businesses over the years.
"He had restaurants, clothing stores and he was a top-rated headhunter," Hargrave recalls.
At one point, while still a relatively young man, Phillip Zaroor decided to retire – but it didn't last long.
"Him wanting to retire early lasted all of three months before Mom told him to get out of the house," Hargrave says with a chuckle. "He didn't know what he wanted to develop and bring to market, but he knew it was something that wasn't out there yet."
As fate would have it, a business opportunity presented itself in an unusual way. While Phillip Zaroor was searching for a product to develop, in 1991 he happened upon a truck driver and inventor in town who had formulated an idea – sketched out on a napkin – for a vehicle tire pressure monitor system that would read tire pressure in real time and send alerts to a monitor in the vehicle's cabin. Immediately convinced the idea had merit, Phillip Zaroor bought the idea, developed it, and brought it to market. He founded Advantage Enterprises in 1991.
The tire pressure monitoring system, called the TireMate, was unlike anything on the market at the time, according to Hargrave. While that was a strong selling point in some respects, it also meant that her dad had to spend a lot of time educating people about what his product did and why they needed it, she says.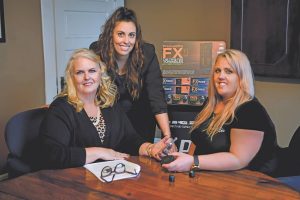 "We (kids) really did grow up around TPMS. We watched our dad have to go out and completely start the forming of the entire tire pressure monitoring market," Hargrave says. "Now, TPMS is more of a household term. Today, we don't have to necessarily educate customers as to what TPMS is and why they need it, it's more about why they should choose PressurePro. We have the most experience and have a history of reliability. We're the only one built in the United States, and we're going to back every sale with the best customer support."
Hargrave says the RV market embraced the value of Advantage PressurePro's product, and other industries soon followed, including commercial trucking, heavy markets and more. Meanwhile, the company has made several improvements on the TPMS technology over the years.
Hargrave says that over the last eight years the product has gone from requiring a driver to act based on a display system to evolved TPMS systems that are fully integrated into technology.
"The majority of the systems we sell are connected some way through a technology partner. We can add tire pressure monitoring as part of a package with OEMs, as we do with Tiffin and Newell. This allows us to use more of a black box technology under the dash and provide an all-in-one system direct to the onscreen or on-dash displays. This gives customers a seamless user experience," she says.
"TPMS affects things in so many ways," Hargrave says. "The data we provide through our units arms drivers with the information they need to run at optimal pressures, providing peace of mind and safety. It enhances braking and handling, increases fuel efficiency, extends tire life and helps you know there's a tire issue so you can pull over before it becomes dangerous and causes a blowout or you ruin a tire or axle."
And while the technology has evolved, Hargrave says the company's underlying goal – to make the roads safer through TPMS – has remain unchanged.
"Ninety percent of tire failures are because of low pressure," she says. "You can check your tires all you want before you leave, but if you hit something on the road during the trip, especially in the larger trailers, you are relying on someone to flag you over."
While Advantage PressurePro serves multiple industries, Hargrave says the RV industry continues to hold a special spot in the hearts of the company's leadership.
"It (RV) is not our largest market by any means, but it's the very first one we started out in," she says. "It was the first market we pursued. At the time, it was dominated by the diesel pushers – $250,000 plus coaches. Back then, the typical demographic of owners were older, and weren't going to be changing a tire on the side of the road.
"Customers in the industry have a heart of gold," Hargrave says. "Some of our RV customers have been with us 18 to 20 years."
While Advantage PressurePro's products are typically sold in the RV market as aftermarket accessories, some big names like Tiffin Motorhomes, Newell Coach and Winnebago have partnered with PressurePro to provide TPMS as a standard feature on their coaches.
Company Has Hometown Roots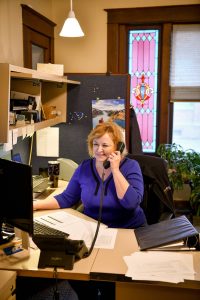 Today, Advantage Pressure serves a variety of markets and its product is distributed across 42 countries through partners.
"We have a great network of partners," Jason Zaroor says. "My dad was a relationship guy from Day One. He was great at building this up and finding the people he needed to know. It's still what we do. It's our mission to find partners that value this information."
Despite the impressive growth the company has notched over the year, the company itself is remarkably streamlined and run by a small group of employees in Harrisonville, Mo., (population 10,000) located about 40 miles south of Kansas City.
"We stay pretty lean," Jason Zaroor says. "We have a great distribution model that's highly efficient. Most of our employees are family or have come because they know someone. We do a lot of work with schools, the community, and charities. A lot of people we have now are because they came knocking on our door. We swept them up and haven't let them go."
Once employees are trained, Jason Zaroor says they are given a good amount of latitude to run their operation as efficiently and effectively as possible.
"With all employees, we encourage them to take ownership of their own area. Neither Vanessa nor I are micromanagers," he says. "Our employees won't have anyone looking over their shoulder. We've evolved and gotten busier and busier, so we learn new techniques for things that make us more efficient in the long run. Leaps and bounds don't usually happen in life, but chipping away every day gets you where you want to go."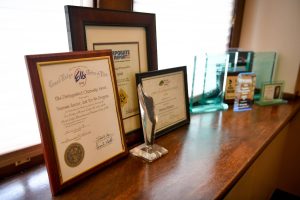 Looking forward, Jason Zaroor says the challenge for the company will be to define the next generations' futures. He says he anticipates TPMS will eventually become a saturated market, making future planning difficult. He adds that almost everyone understands the need for TPMS, making it more of a commodity and no longer optional.
"We are the Cadillac in the RV market, but now we have a lot of systems coming from China – and that's forced us to rethink things," he says. "We have a new Pulse FX system that works through smartphones – meaning less parts and you don't have to monitor TPMS on the dashboard anymore. It helps the flow in the aftermarket and allows our price points to now be equal or lower than foreign competitors."
Beyond technology, another factor that helps the company is that every employee is willing to roll up their sleeves to get the job done, and the company's leadership's willingness to consider new markets and new possibilities, according to Jason Zaroor.
"We're hardworking business owners and feel that sets us apart," he says. "We're focusing on OEMs and talking to companies building 75,000-plus units and pushing forward to work with them. We're uniquely leveraged to make inroads there because we're small and nimble. If someone works with us, they don't have to go through Shanghai.
"We have a vision to take this company, build it and make it as big as we can to take us to our next steps in life," he adds. "We've taken our dad's dream and made it ours. We're excited to see what the future holds."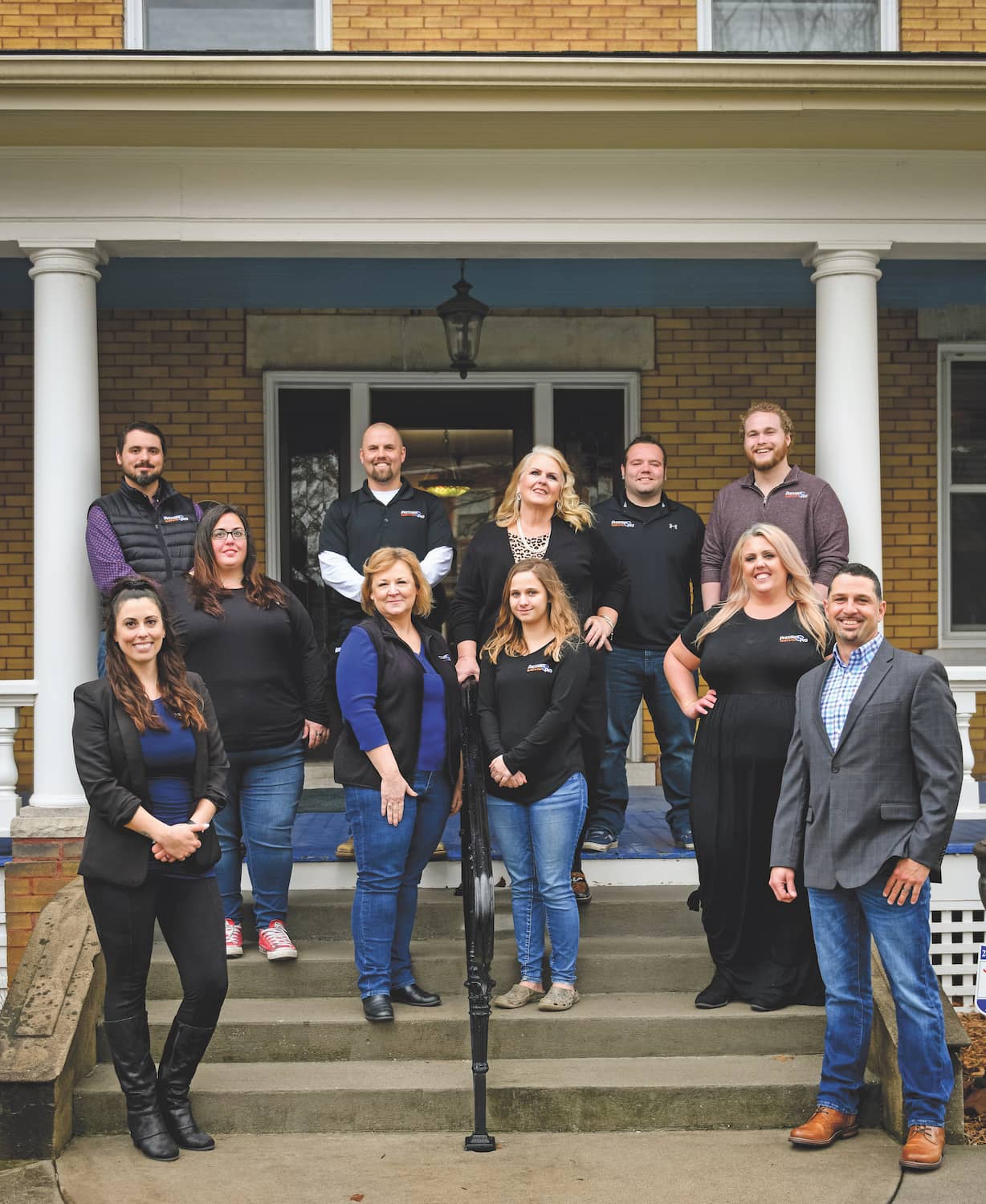 Advantage PressurePro Milestones
April 1991 – Advantage Enterprises founder, Phillip Zaroor, is approached by a man who has sketched out on a napkin an idea for a new product utilizing brand-new technology. Zaroor sees the potential of the product, and by early 1992, has secured patents for the first-ever direct tire pressure monitoring system (TPMS) solution.
1994 – The company launches the TireMate, the market's first direct TPMS solution.
2003 – Advantage Enterprises incorporates a new division, Advantage PressurePro, to design and produce a new generation TPMS products.
2004 – PressurePro TPMS hits the market, becoming
the first tire pressure monitoring system to offer pressure and location agnostic sensors, allowing customers a single sensor solution for all vehicle set-ups and tire pressure ranges. (PressurePro Sensors were also the first to feature two low pressure alerts, providing users with a first alert at a 12.5 percent drop in pressure from baseline, and more urgent alert at a 20 percent loss.)
2006 – PressurePro releases updates to technology, featuring RS232 and data logging capabilities, opening the door for advanced integration options and in-depth tire performance analysis, as well as announcing high temperature alerts.
2008 – PressurePro releases J1708 and J1939 (CAN) capabilities, unlocking drop and hook capabilities and advanced integration options alongside technology and OE partners.
April 2015 – Advantage PressurePro announces the launch of its TPMS+ platform with the PressurePro Pulse display, featuring real-time monitoring, two low-pressure alerts,
a high-pressure alert and high-temperature alert. The
device features an easy-to-read screen, data logging, fully adjustable vehicle layouts and completely customizable alerts.
August 2016 – Advantage PressurePro wins the Supplier of the Year Award at the RV Aftermarket Association (RVAA) annual meeting.
January 2017 – PressurePro announces integration with Newell Coach, unlocking real-time tire performance monitoring as an add-on option for Newell owners.
February 2018 – Advantage PressurePro debuts its Pulse FX TPMS for Towables product, which allows users to monitor their tire pressure on their towable units through their own smart devices via a free, downloadable app from the company.
May 2019 – JR Products and Advantage PressurePro announce a partnership whereby JR Products will distribute PressurePro's FX solution through JR Products' distributor network. Through this agreement, JR Products acts as a value-added reseller and streamlin es access of the FX
to a wide array of customers regarding tire performance management solutions.
September 2020 – RV Whisperer and Advantage PressurePro announce the integration between Advantage PressurePro's PressureFX solution and the aftermarket RV Whisperer monitor station. The integration allows RV Whisper customers to add a PressurePro FX system to their RV Whisper system as a new wireless sensor. RV Whisper then logs all tire sensor data and displays it in the RV Whisper app, along with other RV Whisper sensors, so all sensor data can be securely displayed on a smartphone both in the RV and over the internet.
October 2020 – Tiffin Motorhomes announces Advantage PressurePro's Tire Performance Management Solutions (TPMS) as a standard feature across Tiffin's PowerGlide chassis offerings. That system adds real-time tire performance readings and alerts directly to drivers.