Features
TPMS to the Rescue: Minder Stays Focused on Tire Safety
Minder harnesses the power of parent company Valterra to boost the use of tire pressure monitoring systems across the industry.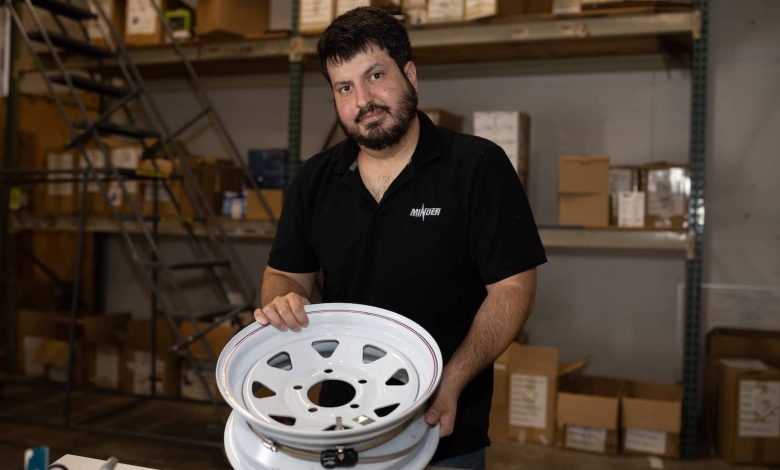 Tire blowouts can cost RVers thousands of dollars in repairs and jeopardize lives.
Fortunately, tire pressure monitoring systems are specifically designed to mitigate those risks.
"When you're pulling a 10,000-, 20,000-, or 30,000-pound trailer or driving a 45-foot motorhome, there's a lot running on those tires," says Michael Pescitelli, product and operations manager at Minder, a division of Valterra Products. "It's a relief to know that when something is wrong with the tires, the TPMS will tell you."
Pescitelli says awareness of TPMS products picked up after Congress passed the Transportation Recall Enhancement, Accountability and Documentation (TREAD) Act in 2007. This legislation requires vehicles sold in the U.S. have a system that warns drivers about under-inflated tires.
Although the TREAD Act pertains to passenger cars and light trucks (those vehicles under 10,000 pounds gross vehicle weight), the RV aftermarket industry subsequently began offering TPMS as an aftermarket accessory for towables and motorhomes. Building upon its aftermarket success, Minder is now working to get TireMinder TPMS installed at the factory level.
"We feel we have an excellent opportunity to go to market and make an impact," Pescitelli says.
Minder Research partners with LaVanture Products and Westco to distribute TireMinder TPMS to RV OEMs.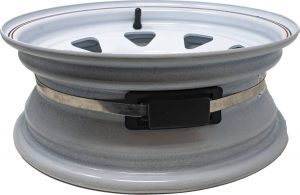 "The demand for TPMS has picked up substantially at the manufacturing, dealer, and consumer levels because of the safety TPMS brings," Pescitelli says. He adds, "Automobiles have these systems perfected. They're built into the dash and integrated with other electronics, such as dashcams and backup cameras. As similar integrations are moving forward in the RV market, Minder is actively working with industry partners to bring TPMS into current offerings."
Pescitelli says he knows a local Florida RV dealer who won't let an RV go off the lot without a backup camera and a tire pressure monitoring system, as he is a big believer that these products prevent accidents.
"An accident is what takes an RV trip from dream to nightmare," Pescitelli says.
Founded on Safety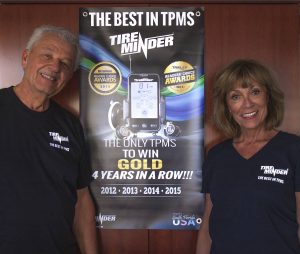 The desire to provide peace of mind and safety is what led the company's founder, Charles (Chuck) Fleischer, to start Minder in 1991. The company marketed its TPMS system from Ontario, Canada, until 2007, when it moved operations to Stuart, Fla., partnering with Debbie Druien, then president, where the company developed the wireless TireMinder TPMS it is best known for.
In 2017, Valterra Products acquired Minder, allowing the company to expand its research, development and marketing efforts, according to Pescitelli.
"The acquisition brought us a broad range of resources that helped increase our business and our reach," he says. "The acquisition improved everything from sourcing and logistics to distribution. We gained an incredible team that covers all facets of the business."
The acquisition continues a tradition of excellence. TireMinder secured the top spot in MotorHome and Trailer Life magazines' Readers' Choice Awards for eight consecutive years, from 2012 to 2019. Prior to winning the award in 2016, Minder introduced the industry's first smart-phone-based system, the TireMinder Smart TPMS.
TireMinder Smart TPMS allows users to monitor RV tires from their smart-phones. The system, which is compatible with iOS and Android devices, monitors tire pressure and temperature every six seconds. It pushes emergency alerts to users, and a Bluetooth BLE adapter extends the system's signal range.
"The majority of available TPMS use the 433-MHz, low-power device frequency," says Pescitelli. "Our Bluetooth BLE adapter takes that frequency, converts it to a Bluetooth signal, and sends the alert to your phone. This way the smartphone can be within 30 feet of the adapter and the transmitters can be 100 feet away from the adapter, so it gives a huge range, as opposed to current Bluetooth, which is 30 feet."
Users glance at their smartphones to see tire pressure. TireMinder released its A1AS system this year, providing a dedicated display or smartphone compatibility.
"With our new TireMinder i10 and A1AS systems, users can see all tire pressures at once," Pescitelli says. A red circle appears around a tire that falls outside of normal tire pressures. Low-pressure alerts happen when a tire falls 15 percent below the baseline (cold tire pressure). High-pressure alerts happen when pressure increases to 20 percent above the baseline. High-temperature alerts occur when tires reach and exceed 167 degrees F.
"The TireMinder system sets multiple alerts. There is little room for error because it sets alerts automatically," Pescitelli says. "Let's say you have a travel trailer running at 80 psi. The system sets the monitor to check for a baseline pressure of 80 psi. If the TPMS senses the pressure dropped 3 psi or more in two minutes or less, it alerts the user to a rapid leak in pressure. If a tire loses 6 psi in 10 minutes or less, the system alerts users to a slow fall in pressure, and at 167 degrees F and above, users receive a high temperature alert."
To increase safety, Minder has included a signal booster in every kit since 2013, as well as a free battery replacement program that been in place since 2010.
"One thing TireMinder offers is choice. We have an array of sensors for every type of application," Pescitelli says. "For instance, flow-through transmitters were released this year, weighing only 0.7 ounces … removing the need to rebalance tires. We also have smartphone systems, dedicated monitor systems, and built-in systems. There is a TireMinder system built for every application, whether it be a heavy-duty commercial vehicle or a 15-foot travel trailer."
Building Awareness
Pescitelli says Minder doesn't plan to stop its educational efforts until every RV has a TPMS – provided at the RV manufacturer, dealer or aftermarket level.
Minder offers dealers a brand-new shelf display designed to educate consumers about TireMinder products. The 3-foot display, made of heavy-duty PVC, features a planogram and images of blown or flat tires and the repair issues blowouts can cause.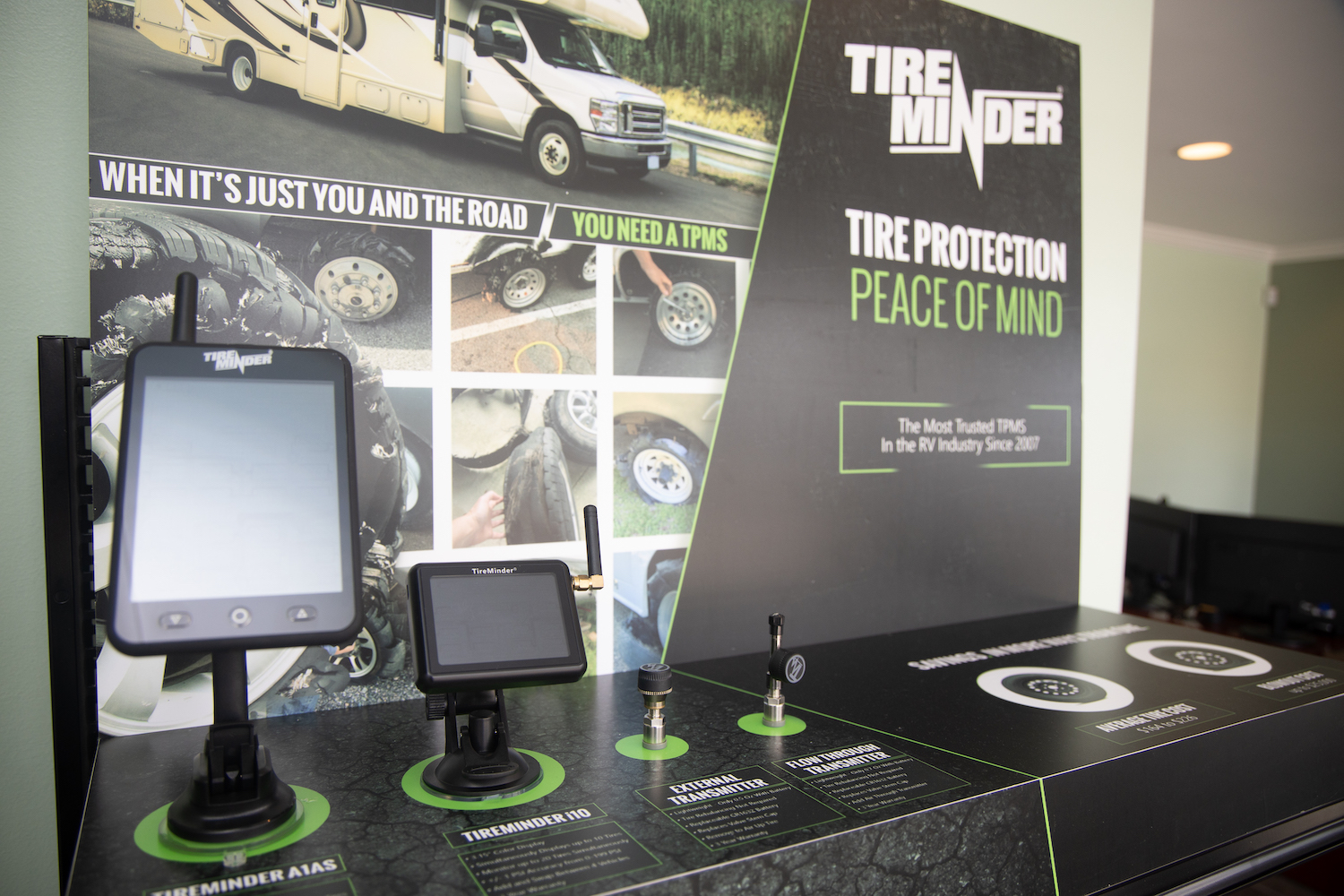 "We worked on this display for eight months and gathered a lot of different feedback," Pescitelli says. "Dealers wanted a heavy-duty display that would not fall apart, and they wanted actual valve stems attached to the display to show off the product. The product attached to the display is hollow so there is no incentive to steal it, but it's made of the same metal."
The display is designed to simplify educating others about TPMS.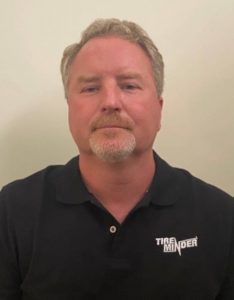 "TPMS can be difficult to educate people about, so we tried to make the display tell the story of why you need TPMS, and the benefits of using our products," says Hu Langston, general manager of Valterra's Diamond and Minder divisions. In addition to its new display, Minder offers better price points for customers and better margins for dealers, according to Langston, who credits that to the Valterra acquisition.
"Our initial TireMinder system cost $499," he says. "Our new systems – which are significantly better – start at $249. We brought the price down while improving every part of the system. We have the best precision sensor on the market, at plus or minus 1 psi; and the best color monitor, which shows all the tires at one time."
The acquisition also increases sales volumes, allowing Minder to pass on margin increases to dealers, according to Langston.
Minder offers dealer support through national rep groups, as well as support at RV rallies, such as FMCA, RVillage, Escapees and others.
The company also partners with social media influencers on YouTube, Facebook, and Instagram. Their social media partners share how to install and use tire monitoring systems while also stressing their importance.
"Because of their influence and knowledge base they can reach consumers and elevate their understanding of TPMS," Langston says.
The company also offers a support page on its website. Here, consumers can learn how to install a transmitter and where to place it, how to swap out batteries, reprogram a TPMS monitor, and more. The site answers questions in written and video form. Consumers also can contact customer support via email, chat, or phone.
"When the entire industry understands the benefits of TPMS, the better off everyone will be," Pescitelli says. "We would like people to buy our TireMinder, but it's more important to have everyone on the road with some form of TPMS. It's all about safety – and that's 100 percent why we exist."