Features
Trailer Source in the Fast Lane Toward Growth
Colorado's Trailer Source has grown from one dealer location in 2013 to five today – and further expansion is right around the corner.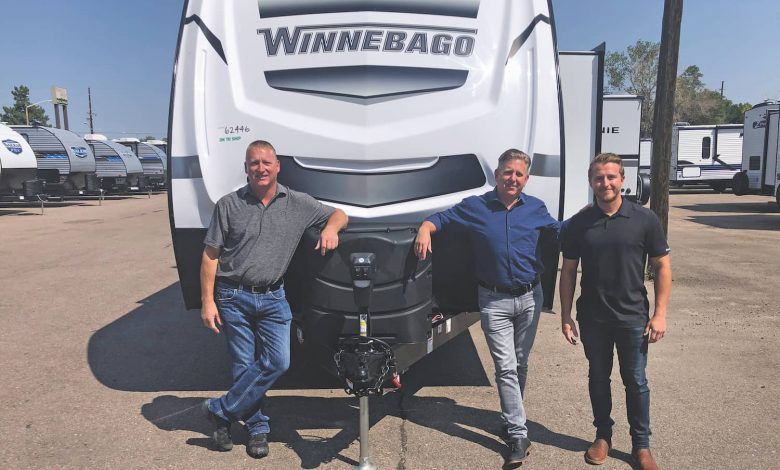 Jim Blumenthal moves fast. Since opening his first Trailer Source store in the Denver-metro area in 2013, his family-owned dealership has blossomed to five stores along Colorado's Front Range – and he's not finished yet.
"We're a rapidly expanding company that's been able to hold on to our important family values," Blumenthal says. "When we come across an area where a dealer doesn't value its customers, then it's easy pickings. It's easy for some dealers to think that they're the only game in town – and often they treat their customers that way."
How does Blumenthal assess another dealer's business and culture? What are the tipoffs?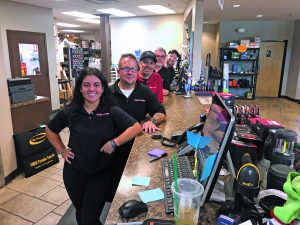 "We just walk in," he chuckles, "or we'll call them and see how long they'll have us on hold, or if they call you back. Times are good and there's more business than many can handle. It's easy to take things for granted – and the day you get that mentality is when issues start to rise. Bad habits are made in good times.
"Be thankful every day for what you have," he adds. "And while you might have more business than you can handle in one day, you better treat all of it like it was your only business, because it might be your only business three years from now. You just don't know."
There's a need for good service, too, adds Donnie Wagner, Trailer Source's area manager.
"Customers struggle for service," he says. "When we can cover more areas and service more of our customers, then it's easier for them – and that's one of the biggest reasons why we're growing."
Trailer Source's gross sales for 2021 are expected to be nearly $60 million. However, that will grow, with time, as Blumenthal says that 15 years from now, he projects to have 33 locations.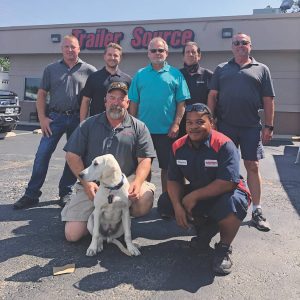 Dealership's Owner is Independent Minded
"And we're going to accomplish that by remaining an independent and not selling out to one of the big groups," Blumenthal says. The mega-dealers of the industry are being aggressive with acquisitions and have knocked on Trailer Source's doors, but when Blumenthal answers, he demurs.
"There are some very large and smart groups out there who are gobbling it all up. I'm interested to see in 15 years how many mom-and-pop dealers – and I consider us to be 'mom-and-pop' – will remain," he says. "It's a real issue, so you better grow or be left in the dust."
Blumenthal's latest addition is the Trailer Source store in Longmont, Colo., about 30 miles north of Denver, which opened in 2020 as the pandemic was tightening its grip.
"It was an interesting time. The banks didn't know what was going to happen, inventory couldn't be had, and everything was closing, but we went ahead and rolled the dice," Blumenthal says. "And we were up and running by late June last year.
"The only inhibitions we had was the size of the property – 5 acres – and that we might outgrow it, which is already happening, so we'll likely expand to a sixth location in the region," he says.
As inventory was difficult to lasso, Wagner load-shifted units from other locations, but there's still more to stock.
"We have 60 RVs there, but we'd like it to be 150," he says. "We would've doubled our sales there, easily, had we the inventory."
When asked how he would advise single-location dealers when considering expanding to additional stores, Blumenthal is quick with his response.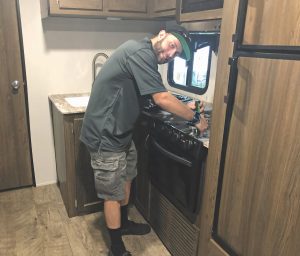 "You better have your brands lined up beforehand," he says. "Make sure you can secure the brands you want in your new area. You also have to have a strong management team in place at Store No. 1 before you add Store No. 2, because the second location will suck up all your time. It's people, people, people – you have to have the right people. And, as they say, location, location, location."
Zoning issues also can become a headache, according to Blumenthal.
"Don't underestimate what the municipalities, city or county, can put you through," he says. "It's funny sometimes what you have to negotiate these days."
Trailer Source also outgrew its dealer management system (DMS) and had to ensure its new DMS could handle additional locations. "Is your current DMS the right one as you move forward? It's better to change it when you have two stores than when you have seven – when it'll be harder to switch," Blumenthal advises. Each Trailer Source location features different RV brands, largely based on what is available, although Winnebago is the dealership's "bread-and-butter" manufacturer.
"When we first started and went to our first Open House, nobody knew who we were, but we struck a chord with Winnebago and they have been a terrific partner for us," Blumenthal says. "Their quality, fit and finish, and attention to detail are above everyone else."
He adds, "They also have some of the very same core values that we have as a small, intimate, family-run business – even though they're a large manufacturer. They're very communicative – they provide a peek behind the curtain as to what they're changing and why, whereas other manufacturers will just tell you they have a new floorplan. The quality and transparency of their people are special, and we both believe in taking care of our staffs and our customers. Everything else tends to fall into place when those are accomplished."
Good Relations with OEMs Pay Dividends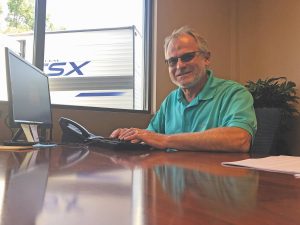 Good relationships with all of its OEM partners has proven rewarding for Trailer Source, according to Blumenthal.
"The way we treat our vendors has paid big dividends for us, particularly during COVID, when everything shifted," he says. "It's been amazing to see who gets product over dealers who might have been difficult to work with and demanding. It's not always about volume – it's relationships."
Trailer Source also has added manufacturers to its line card to boost inventory levels and meet demand, according to Wagner.
"We've done a lot of business with CrossRoads RV this year – we picked up several product lines from them," he says. "We've done a ton of fifth wheel business that we didn't do before. And Salem has been a really good product for us and has helped us to keep going, as well as Aliner."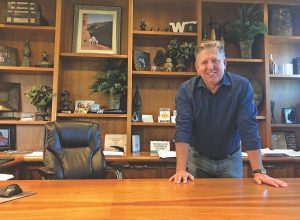 Blumenthal explains that Trailer Source used to shy away from fifth wheel sales in the past and focused on trailers, but when Wagner joined the team, who had come from Camping World after 18 years, he also brought his experience in fifth wheels.
"Donnie has the industry relationships, and as Trailer Source is a relatively 'newbie,' it's hard to scrape and scratch to get new lines – it's been a blessing for us to have Donnie come onboard," he says.
The feeling is mutual.
When asked what the difference is between working for a "corporate" dealership compared to an independent dealer, Wagner doesn't hesitate.
"We can focus on the customer here – your hands aren't tied," he says. "And we can do whatever we need to take care of our people. Everyone is just happier. We all work together and you never hear, 'That's not my job.' We all focus on working together and doing more with less."
Blumenthal adds, "If a customer has an issue, then they'll get a call back from me. We're very accessible. We're not perfect, but the door is always open for us to respond to any concern."
Fine Tuning Inventory
Not all manufacturer lines are ideal for Colorado RVers.
"In the past, we've had some of the wrong brands for Denver. A lot of it has to do with floorplans," Wagner says. "The big 43-foot fifth wheels are hard-sells around here because you can't get them into some campgrounds in the mountains. You have to know what sells versus what doesn't – and that's helped to get the fifth wheel market going for us here. It's all about the floorplan."
He also explains that heavy trailers in the Colorado market can be challenging due to their towing weights.
"When you have a 35-foot travel trailer, it can be an issue trying to pull it up a mountain and it can be hard on the trucks. It comes down to weight and what you can get out of a smaller floorplan."
Meanwhile, as Trailer Source continues to expand to more locations, it must also increase its staffing, and Wagner says he prefers to "grow his own" employees.
"I like to source our employees from within first. We've built managers in every department and every one of them is solid. We cross-train most of our people, so that when we open a new location, we can easily pull core employees and put them in place – we build from there."
The dealership's sales team receives continuous training and there's internal training conducted for service.
"We place a lot of our guys with experienced technicians from 30 days to six months – whatever it takes to get them up to speed," Wagner says. "We help them grow until they can do it on their own and do a good job."
'Fun' is a Motivating Factor
When asked what drives him to continue to expand and grow locations, Blumenthal is matter of fact: "It's a fun industry. The people are fun – from staff to customers – they enjoy the outdoors and the lifestyle that this state affords us.
"How can you beat that?"