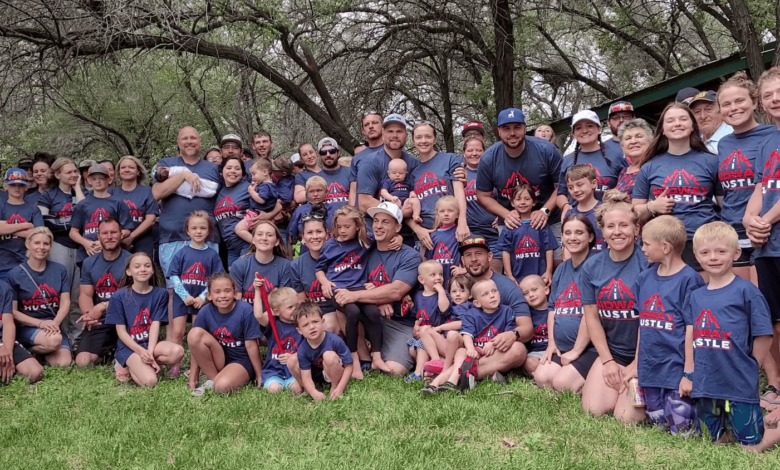 Midway Auto & RV launched its Billings, Montana, store in mid-July with an open house of pre-owned vehicles and a couple hundred new and used RVs, including a large selection of both Jayco and Keystone towables. Plans are to offer as many as 450 RVs soon to meet the demand in the Big Sky State's large metro area and regional hub in the mountain west.
The new location boasts a 32,000-square-foot building on more than 8 acres, and it's considered by Midway to be a huge step toward growth for the entire Cody, Wyoming-based company.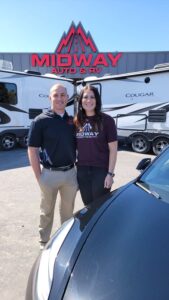 "The Wyoming/Montana area is very outdoorsy, but we have a short summer season…," says Matthew Lengfelder, Midway's marketing director. "Billings is the largest population base within a six-hour drive, and the closest city with more than 100,000 people in it."
Keith Grant Jr., Midway's owner, says the store will allow the entire company to more consistently compete against the large chain dealerships by offering more brands and dedicated service bays in the greater-Billings area.
The expansion is just the latest move by Midway. The dealership's roots date back to the late-1960s when Keith Grant Sr. was fixing cars for Midway Motors, then based in Lovell, Wyoming; he later purchased the business. His son, Ken Grant, bought Midway in 1997 and started a dealership in Lovell with seven used automobiles.
Keith, Ken's brother, became general manager of the Cody showroom in June 2003. Then, responding to customers' requests, the brothers began accepting used trailers as trade-ins around 2010 and started selling new RVs from Heartland, Keystone and Forest River in 2014; the dealership became one of five dealerships in the country to be an exclusive Keystone dealership.
Midway offers Keystone, Jayco, Dutchmen and Crossroads brands among others now. Ken and Keith added dealerships in Worland, Wyoming, in 2006 and Laurel, Montana, in 2016. Keith and his wife, Brook, took ownership of both Wyoming stores and the Laurel operation in 2019.
Ken continues to run Midway Marine in Lovell, the family's boat dealership. Keith Sr. retired many years ago.
"Our dad instilled a strong work ethic for me and my brother," Keith says. "We were able to grow the business as demand increased.
"There was never a grand plan, just keep doing good work and keep up with community demand," he adds. "Midway has been blessed with hard-working, intelligent team members over the years. Combined with a community that has rewarded our hard work with continued support over several decades. That has been Midway's formula for success."
Midway is one of Wyoming's largest RV dealerships now with annual revenue in excess of $25 million. That includes increasing revenue each year since 2016, Lengfelder says.
Midway's expansion into southern Montana in 2016 lead the way to enter the Billings' market. The Laurel store's sales grew exponentially over seven years, offering towables ranging from both Dutchmen Kodiaks and Astorias to Crossroads Zingers and KZ Sportsmens.
"We outgrew our real estate back in 2019," Keith says. "I started looking at potential expansion, but then the pandemic hit and everything was turned upside down.
"Our industry thrived over those 18 months, which allowed the business to naturally grow into Billings," he adds.
Plans are to move Laurel's inventory and operations to the Billings location – about 20 miles away – soon. How Midway will use the Laurel store in the future has yet to be determined, Lengfelder says.
The Billings store will employ more than 20 people when fully staffed, bringing Midway's roster to more than 65 employees by fall. That includes several family members.
Keith says expansion into Billings makes sense because both Cody and Worland are smaller markets within Wyoming, making it more difficult to add new customers; however, Cody is at the east entrance of Yellowstone National Park, which provides tourist traffic and an opportunity for them to shop campers at Midway.
The Cody store tends to pick up a dozen or more sales each season from cross-country travelers, Lengfelder says.
"We don't have much competition until you go about 250 miles down to Casper, (Wyoming), which is in the central part of the state," Lengfelder says. Before the Billings store opened, Midway carried more than 340 RVs between the three stores; its typical RV sales period is April through November, when RVs account for about 70% of Midway's inventory.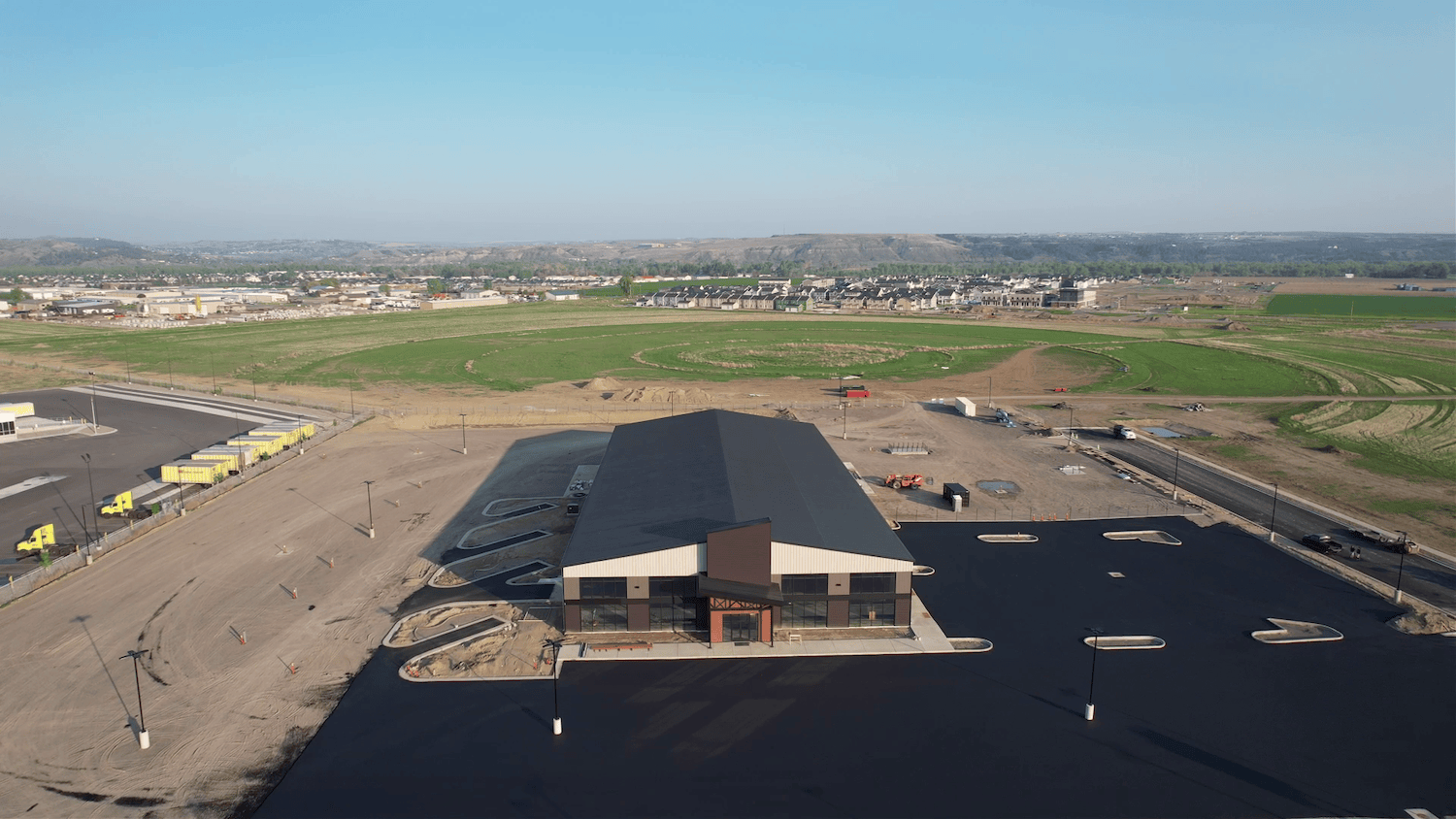 Thanks to increased digital marketing and the ability of Wyoming dealers to often offer lower prices due to lower cost of business in Wyoming than, say, the northern Colorado RV dealerships, Midway attracts many out-of-state customers looking for specific makes and models.
"The brands we carry are highly sought after and meet the demands of our area," says Keith, who favors Keystone and Jayco products because of the manufacturer's quality and ease in dealing with warranty claims. "We have a lot of mountains, so you are not going to want to take on big, heavy stuff. Keystone and Jayco have a nice mix of travel trailers and fifth wheels that work in our neck of the woods."
However, servicing campers other than Midway's inventory and those of its customers is difficult because of both space constraints and staffing woes. Lengfelder estimates sales account for about 90% of Midway's annual revenue.
The Billings store includes four service bays for vehicles and four dedicated to campers, which should lessen the demand on the Cody store. Cody has a total of four bays for cars and campers and a small parts store.
Whether Midway and the rest of the RV industry continues to grow depends on what happens both economically and politically in the next few years, Keith says.
"The influx of new residents in (both) Montana and Wyoming have tended to be on the higher-income levels, pushing up property values and increasing property taxes," he says. "For some longer-term residents, this eats into their discretionary money that gets used for outdoor toys like side-by-sides and campers."
He adds, "We have not seen a slowdown in our business, though. Again, our goal is to meet customer demands with quality products and outstanding service."