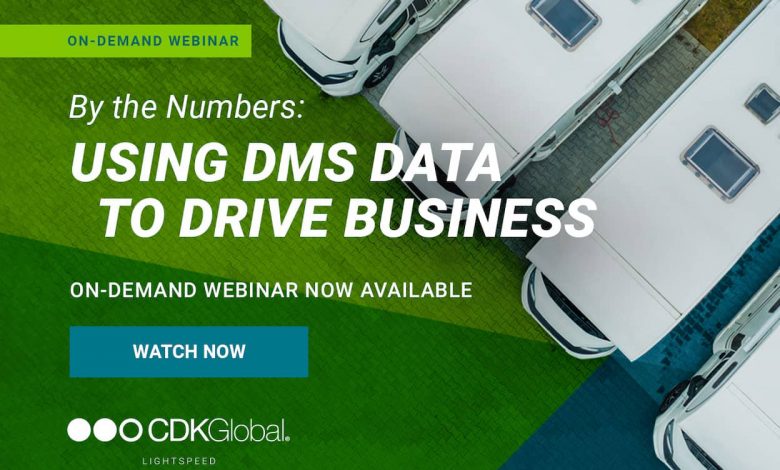 Are you running your business by the numbers or by the seat of your pants? In this webinar, we'll identify five key metrics in your DMS that can help you use data to make better business decisions.
Dealership Health: It's imperative to know how your business is doing as a whole. Having real-time data from your P&L will provide the information when you need it.
Sales Margins for Success: We'll show you how to identify the most profitable unit segments in your business so you can focus on the top producers while growing other areas of opportunity.
F&I Deal Penetration Levels: F&I is often one of the most untapped opportunities for revenue in the business. We'll look at how you can measure what you're currently doing and compare that to industry averages.
Service RECT for Improved Customer Experience: RECT (Repair Event Cycle Time) is a metric that measures how fast you can service a customer's unit. We'll help you understand your baseline to identify ways to improve your customers experience.
PG&A Profits: We'll look at how to monitor which part categories are your highest performers to ensure you're ordering right and selling for the most profit.
About the Speaker:
Rob Grant
Robert Grant has over 25 years of Powersports, Marine and RV industry experience. He has managed the parts and service departments at local dealerships in Salt Lake City while attending the University of Utah where he received a BA in Finance. He has been employed by CDK Global Lightspeed for 20 years. During this time he has worked in various roles including customer support, training, implementation, quality assurance, product management and business development. He now manages the OEM relationships for Lightspeed. You can reach him at robert.grant@cdk.com or on LinkedIn at https://www.linkedin.com/in/robbgrant
To view on-demand, click here.