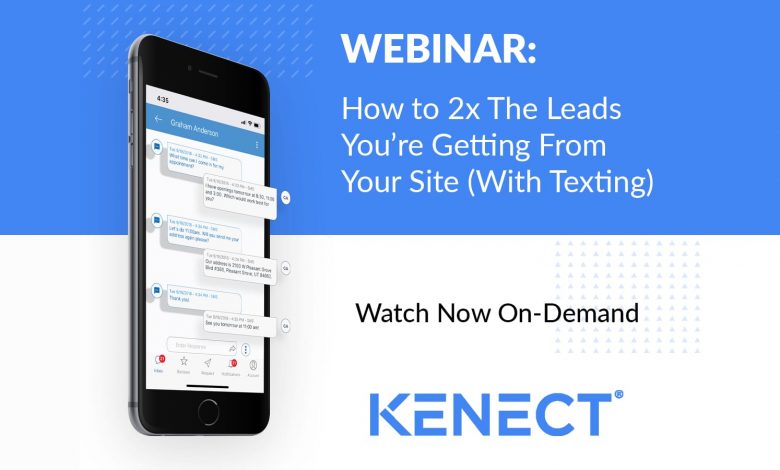 In this webinar with special guest, Shaun Sorensen, CEO of Kenect, you'll learn the specific ways you can DOUBLE (or more) the number of leads you're getting from your website. And perhaps, more importantly, you can follow-up with more of them more quickly.
This view this webinar on-demand, register here: https://smart.kenect.com/rvprowebinar
A few of the items we'll discuss:
How other RV dealers are doubling leads from their website
Why texting can help you follow-up with leads faster
The tools your sales team is missing that could be helping them sell more
You'll come away with concrete actions you can take to improve your dealership. We'll host a live Q&A on the webinar as well. And even if you can't come, register anyway and we'll send you the recording.
To view on-demand, register here: https://smart.kenect.com/rvprowebinar