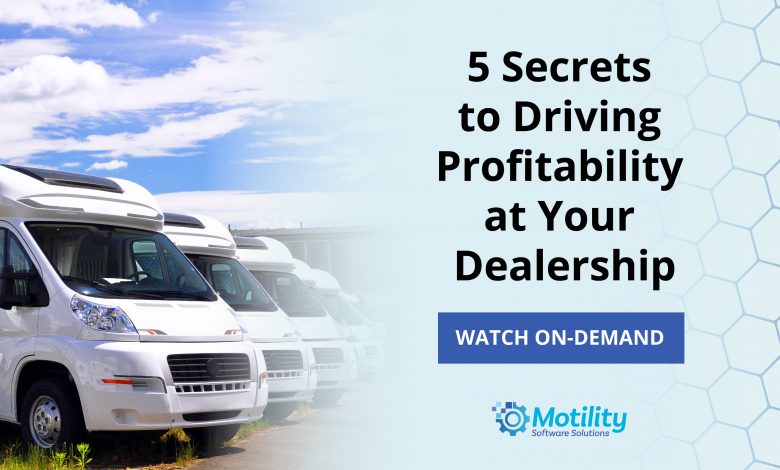 How can I cut costs? How do I grow the business? How can I help my teams be more efficient? Am I doing enough to take advantage of the increased interest in RVs? If you've asked yourself these questions in the last 12 months, this webinar is for you.
Motility knows that as owners, your primary concerns are profitability, productivity, and efficiency – all while scaling your business. Join Motility as it shares five secrets to profitability, so it doesn't lag when it matters the most.
We'll share how to:
Integrate all of your departments for increased visibility
Grow your business with ease
Use data in dashboards and reports to make better business decisions
From closing more deals, to locking down the right part, to speeding through service without missing a beat – or a detail – an all-in-one DMS gives you an efficiency boost and confidently sets you up for success.
Click here to watch on demand.