Features
Wild, Wild Woody's RV
The west Canadian dealership chain credits service, leadership and training for its major expansions, including a new four-story flagship store.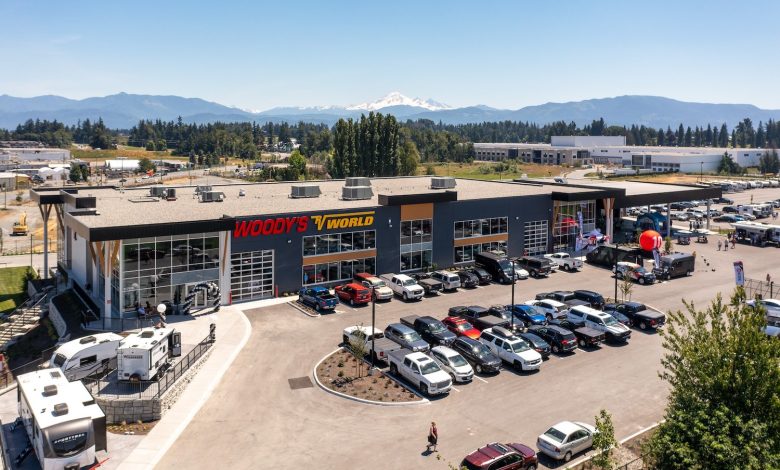 "We're with them along the way for as long as they own their RV." (company motto)
 When Woody Paylor opened his first dealership in Red Deer, Alberta, Canada, in 1986, his commitment to ensure an excellent customer experience was clear. Paylor's intent was to elevate industry standards and champion the RV lifestyle to help customers make ever-lasting memories – and accomplish that he did. Woody's RV World is now western Canada's largest chain of family-owned and operated RV dealerships.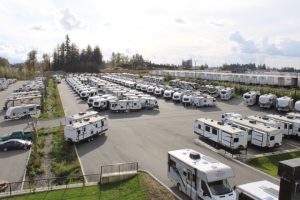 "Our initial goal was to provide our customers with the best products together with professional service, to treat them with the utmost respect and care, always with a friendly smile," Paylor says."
Woody's RV World expanded throughout the province to Calgary in 1992, Edmonton in 2005, Grande Prairie in 2011 and Leduc in 2016 – then it was off to neighboring Saskatoon, Saskatchewan, in 2019. Two years later it debuted a stunning four-level store in British Columbia.
"No economic downturn or COVID-19 restrictions are going to slow Woody's growth," sayd marketing manager Russ Small. "In the past five years, we've constructed a new location in Leduc, moved and re-built our Red Deer location, took over a Saskatchewan dealership and opened a flagship store in Abbotsford, British Columbia." 
"(The latter) represents a cumulation and collection of Woody's knowledge and experience in constructing RV buildings designed to service its customers," Small says."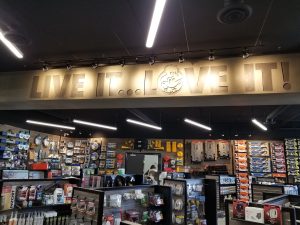 Situated on 10 paved acres, that 70,000-square-foot facility can showcase more than 50 units in its air-conditioned showroom and boasts a 3,500-square-foot parts and accessories megastore. Its massive 200,000-square-foot paved inventory lot is easily accessible via golf carts or on foot, and there are more than 20 full bays dedicated to serving customers. The top floor features a waiting lounge that overlooks the entire showroom and offers picturesque views of surrounding mountains.  
Though Woody's specializes in selling quality motorhomes,, including Super Cs, they also carry towables, tents, trailers, fifth wheels, toy haulers and destination RVs. The dealerships sell familiar names such as Winnebago, Forest River, Coachmen and Fleetwood, as well as relative newcomers such as Panoramic, Ember RV and Grand Design RV.  
As founder Paylor puts it: "Woody's customers are not just purchasing an RV; they are purchasing a full-service dealership." 
Service With a Sale 
Over the years, one of Woody's specialties has been in renovating and detailing used RVs. Customers today rely on these standards when buying used units, the company says.
And technician certification is a key competitive advantage here. Woody's is part of the RV Dealers Association of Canada Pre-Owned Certification Program, created to provide the consumer with added security when purchasing a used RV.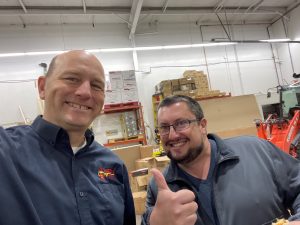 "This also allows us to highlight the work our certified technicians do in ensuring that the RV's multi-point inspection is completed. We do this inspection for any pre-owned unit 10 years or newer," Small says. 
Family remains at the helm of Woody's World, with son Darren as president of the company. The dealership focuses on maintaining an environment where employees are encouraged to thrive and performance is acknowledged and recognized through opportunities to advance. Presently, 10% of employees have been with the company for more than 15 years, with its most tenured staff member being employed for 35 years.
With regards to sales structure, Director of Sales Michael Vigfussion manages 10 sales managers who have a staff of three to eight RV sales consultants per location.
Director of Parts Jason Fifield leads seven parts managers across each of the dealerships. Parts managers head teams of parts associates, parts and service coordinators, and shippers and receivers. and Sservice is coordinated through six service managers across each location. The service managers are responsible for service writers, warranty, technicians, shop foremen, and lot managers. 
In the province of Alberta, the RV service technician trade is a journeyman level trade, which requires technical training, as well as a minimum shop time requirement over a three-year period. Company-wide, Woody's RV currently employs 33 journeymen and eight apprentices.      
Woody's RV World, Small says, looks forward and is not content with merely the status quo.  
"Senior leadership believes that time spent focusing on the future and understanding exactly where we are headed is just as important as working on where we are at now." 
"We look for ways to innovate and enhance the operations of the company and have a proven track record of successfully implementing those ideas," Small says. "One example is putting managers through an in-depth leadership program with the Spader Group. These are managers that we believe are the future leaders of this company and that we must make the investment today to maximize down the road."
Poised for Progress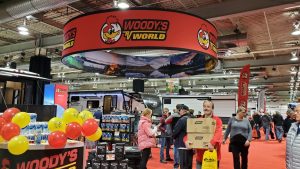 Addressing current industry challenges, Woody's chief financial officer and chief operating officer, Kramer Thompson, says: "The 2022 product availability challenges were addressed, but pose new ones for manufacturers as dealer deliveries are becoming the major issue. With an unprecedented number of dealers' inventory waiting to be shipped, and a continued lack of industry drivers, there doesn't appear to be an immediate solution on the horizon. As a Canadian dealer, we're facing significant challenges in getting product on to dealer lots in a timeline. It is going to be critical that dealers, manufacturers, and freight companies all work together to improve the current delays being experienced in shipping. 
"While we may not see continued pandemic-level sales, we anticipate continued strong consumer demand over the next five years. We also expect to see further dealer consolidation," Thompson says."
Woody's says it champions and supports the RV industry whenever possible. Thompson is the active president of the Alberta RVDA, and many of their long-term staff have participated on the board. Woody's also takes part in all RVDA–endorsed RV shows in the major Alberta markets. 
To keep customers coming back, the dealerships runs promotions for discounted labor rates and service training and education seminars for the DIY clientele, which helps cross-promote between the service and parts departments. Also, each fall, Woody's holds a one-day, drive-thru event where customers get their unit winterized in under an hour. 
The company utilizes the Canadian RVDA Technician program to train technicians and connect with local learning establishments to attract new employees.  
"Currently, we are seeing a significant climb in the average overall age of technicians. It's important to ensure young people continue to pursue this trade," Small says. "Our belief is that the best course of action is to attract young people with strong values and organically grow our future veteran technicians."
Work experience and apprenticeship programs also help, and the company has several journeyman technicians who started via such an avenue. Woody's is involved with the Registered Apprentice Program (RAP) in partnership with the Alberta government and local high schools, which enables students to earn credits towards graduating while getting hands-on trade experience.  
"All of our apprentices attend technical training at a designated trade school for RV service technicians," Small says. 
As for accolades, in 2017, Woody Paylor was the first-ever Canadian to be inducted into the RV/MH Heritage Hall of Fame, something the company is very proud of. Woody's RV World is also honored to be recognized in the community, amongst peers and by its customers. Its dealerships have received numerous awards such as "Readers' Choice," among others.
– Marney Carmichael