Features
Windows to the World
Lippert's windows business has doubled in the past five years, and with the introduction of acrylic windows to the U.S. from its European Polyplastic subsidiary, the company's growth in the segment is only expected to increase.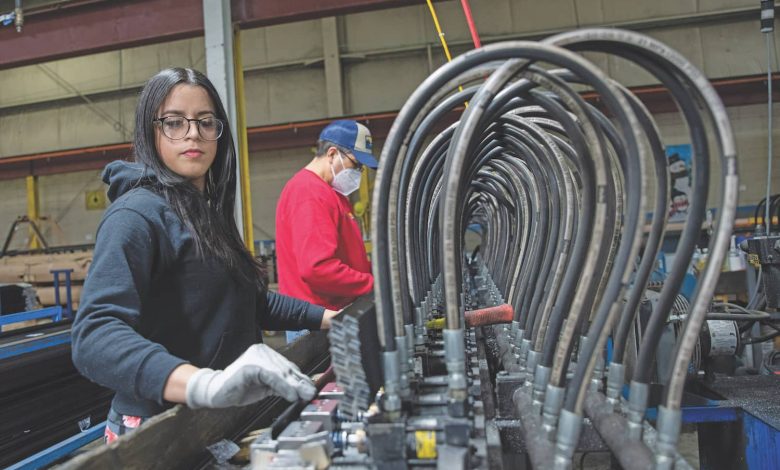 These days, even computer spell-checkers often think the word "windows" is capitalized and followed by a registered trademark, thanks to the business acumen of Microsoft founder Bill Gates.
However, in the RV industry, OEMs are thinking along different lines. There, the word "windows" is strongly associated with Lippert and its European windows division, Polyplastic.
While windows are just one of the broad array of RV components manufactured by the company, they are a greatly expanding one. The reasons for that include canny acquisitions of competitors both in the U.S. and abroad, as well as a commitment to putting out the best product possible in a range of prices.
Lippert executives recognize they will never put windows in every RV unit built, but they certainly want to have a product available to meet every need.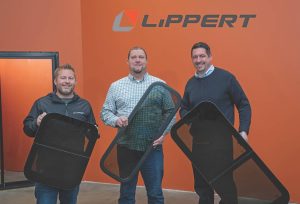 Offering Consistency, Quality
For more than 20 years now, Lippert has been building and selling windows to the RV industry, as well as other markets, including manufactured homes, mass transit and marine. The recent boom in the market hasn't fazed the company one bit.
"Our business in the RV windows market has grown exponentially over the years," says Toby Crowley, a regional operations manager for windows at Lippert. "Within the last five years, we've more than doubled the quantity we build per day."
To put that in specific numbers, the company is currently producing an average of 23,000 windows a day from five plants around the U.S. employing 1,500 team members, according to Crowley. The reasons behind such a substantial number are many, he adds.
"Certainly, the market has grown," he says. "Also, we acquired (Los Angeles-based competitor) Hehr International in 2017. That helped improve our efficiencies.
"However, a lot of it is simply our dedication to innovating and adding automation to our process," he adds. "We're able to build and ship windows on time, and then we stand behind our products."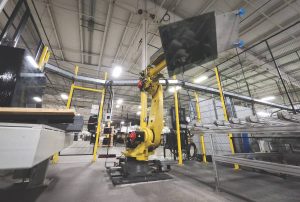 While any window does more than just plug up a hole in the sidewall – whether it's adding strength, reducing weight, improving energy efficiency, or contributing to the aesthetics of a given unit – Crowley says there's still another attribute that's often the one most OEMs look for when choosing Lippert to provide the windows for a given model.
"First and foremost, the manufacturers want consistency, and they want quality," Crowley says. "There are other things that are becoming more important, like weight and tinted glass, but above everything else, they like our quality."
Nor does it hurt that Lippert manufacturers about every style of windows an OEM could want, whether it's framed or frameless, tinted, or transparent glass, or – its newest product – lightweight acrylic windows from Netherlands-based subsidiary Polyplastic, which Lippert acquired in late 2019.
Crowley calls the addition an exciting one for Lippert's windows operation.
"They provide an excellent product," he says. "It's definitely a higher-end product for higher-end units."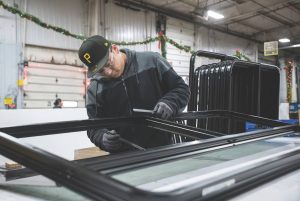 Acrylic Windows Offer Many Benefits
Lorenzo Manni, Lippert's vice president of sales for RV Europe, says cost may be limiting the market for the new windows. For now, at least, acrylic windows are a higher-end item.
"It will probably have a good runway into the mid high-level market, Manni says. "But I'm quite sure that quickly we'll see it shift into certain mainstream, and even entry-level units."
Manni has been actively involved with Lippert's acquisition of Polyplastic – which he describes as one of the three big European window suppliers – beginning with the initial research. He describes RV windows as "always a pretty interesting and strategic product," and explains that what Polyplastic brings to the U.S. RV windows market is technology.
"Polyplastic is an expert on acrylic and transparent plastic solutions for windows," Manni says. "Windows for the U.S. are mainly glass, but Polyplastic has a wide variety of models that are single- or double-thermoformed PMMA (polymethyl methacrylate) solutions. It's a matter of design, it's a matter of transparency and it's a matter of different shapes that can be achieved with PMMA."
The biggest advantage, he adds, is the lighter weight of a PMMA unit. It weighs much less than glass, whether the design is single- or double-paned. However, the windows also do offer a slight advantage in thermal performance and in noise reduction, especially with the double-glazed units, which again, goes back to the material's weight advantage.
"You can double the amount of glass in a unit and still see a savings in weight going with the PMMA," Manni says. "It's just another opportunity for Lippert to apply its experience designing special windows to provide custom design solutions for the RV industry."
Not surprisingly, Polyplastic's windows are a key component for European caravan builders because the higher cost of gasoline makes fuel efficiency a big selling topic for both dealers and OEMs there. And Manni notes, there also is a 3.5-ton limit on the most common driving licenses as well.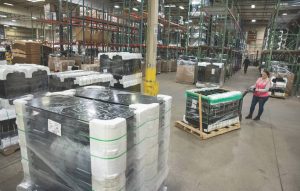 While the jury is still out on whether vehicle owners in this country are genuinely concerned with fuel efficiency, Manni says that for U.S. OEMs, he sees the Polyplastic windows inviting Lippert into early discussions of the design process, and even inspiring innovative designs.
"We can help an OEM in the early stage of the process to give direction to a unit and make sure the design of the window matches the desired outcome," he says. "We like to say that we fill the holes in the caravan and shape the light. That's our mission."
Still, as a high-end product, will that mean the PMMA windows are limited to the living room slide-out or the front of a towable? Not necessarily, Manni predicts. Because of its ability to support distinctive designs, he says the Polyplastic windows will give the units using them a unique type of visibility. That – coupled with their light weight – will make them highly attractive to the OEMs.
"This is going to be a strong development for our market," he says. "In the beginning they will limit the usage, but that will change over time. That's my expectation."
Lippert is already moving ahead strongly with offering the Polyplastic windows in this country. Manni says the windows began arriving in the late summer of 2020, and the first full program started in January 2021.
"There are some OEMs already in mass production with this product, and we're in the process of bringing others along," Manni says. "We expect this to soon be a booming market for us."
Selling Innovation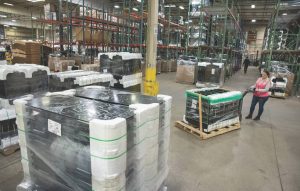 Of course, Lippert has a solid reputation for working with OEMs, built on years of experience and – when it comes to windows – the company's breadth of product. Crowley says the manufacturers begin with information on the standard sizes the company offers with its different series.
"Once we know if they want dual-pane or single-pane, whether they want the frameless or the framed look, we can then steer them into the correct series and offer a quote based on the sizes they're requesting," he says.
And once a model begins production, Lippert has a team present to help during the initial installations.
"We'll have service techs, an onsite quality manager, even an operations leader that will be onsite to ensure that everything goes smoothly," Crowley adds. "If there are any issues, we want to be able to correct them immediately to make sure we're providing the best service possible to our customers. We believe in standing behind our products and delivering on time."
These days, with the supply chain snarled, delivering on time can be a challenge, regardless of the product. However, Crowley calls the procurement team for the window division "amazing" and says it has done an excellent job staying ahead of short-term material shortages.
"Fortunately, none of those have affected our customer base," he says. "We've been able to figure out solutions before they've affected any deliveries."
Although Polyplastic windows are coming from Europe, Manni says the company has had success in delivering its products to the U.S. market thanks to good logistics coordination and good communication.
"We've resolved a lot of that by just extending the lead times," Manni says. "With some uncertainty of international freight and the availability of containers, we've just given ourselves a little more time to make sure our customers aren't running out of products."
The Polyplastic windows may be the glamour product of the moment in Lippert's line, but the company certainly isn't resting on its laurels with its other window models.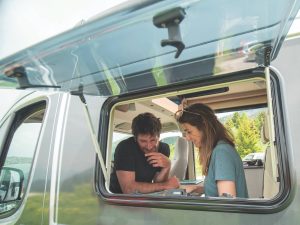 One model that's a little more expensive is the company's frameless-style window. Crowley himself is surprised that Lippert sells around 3,500 frameless windows every day – a number that has remained fairly stable over time.
"People like the looks of it," Crowley says of the frameless design. "It is more expensive than a framed window, but those who have been using it like it, and they know it's quality built and a very nice-looking window."
He adds that the company is looking at adding some innovations to its frameless line for the first time since the design was introduced eight years ago.
Meanwhile, already in the process of being upgraded is the company's line of framed windows, which Crowley says will become apparent in 2022. He describes the changes as offering a window that's both better-functioning and more aesthetically pleasing.
Among its new features will be an improved latch system and a marine glaze. He describes the latter as utilizing a rubber gasket around the glass, rather than the current method of gluing the glass into the frame. The advantages to that change are a better aesthetic, longer life, and better water management, Crowley explains.
More Innovations Forthcoming
Lippert also will soon begin offering an accessory valance or trim kit for the interior of its framed windows.
"It will look similar to a valance the OEMs currently build and then wrap with some sort of fabric to cover the trim ring of the window on the inside," Crowley says. "We're going to offer the valance as a kit with multiple colors and styles. It will be able to snap right into the trim ring so there are less holes the OEM has to screw into the sidewall and easier installation."
The valance product is also an item that Crowley believes will play a part in giving Lippert a stronger presence in the window aftermarket. He mentions other items such as trim kits and replacement screens as possible aftermarket products.
"That's a segment we would like to keep putting more attention toward, possibly even offering complete window upgrade kits," he says. "That would be where we can provide the windows, the seals, the screws and everything, but that's part of future discussions."
It's a sure bet those future discussions will take place, too. Both Crowley and Manni say that if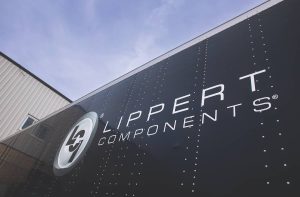 there's one thing Lippert is selling along with its windows, it's innovation. Crowley notes the company is establishing an innovation center in one of its facilities to do more research and development to bring the newest and best developments in windows to its customers.
"Of course, we're going to continue to build a quality product and ship it on time, but the big focus is on innovation," says Crowley. "We're going to continue to bring to the market new and improved designs, and we're going to exponentially innovate."
Manni says the addition of Polyplastic and PMMA windows is a great example of that.
"To a non-expert eye, a product like a window is just a commodity," Manni says. "It's in our DNA to look at that commodity product and ask ourselves how we can improve it and make it unique. In this case, we have an opportunity to bring European style and technology to the U.S. market, and that really gives us a strong leverage to reinforce our leadership position."