Features
Winnebago, Newmar Celebrate Partnership
Newmar's dealer event in April was well-attended and featured frank conversations about COVID-19, keeping up with demand and other challenges and opportunities brought on by this historic time in the industry.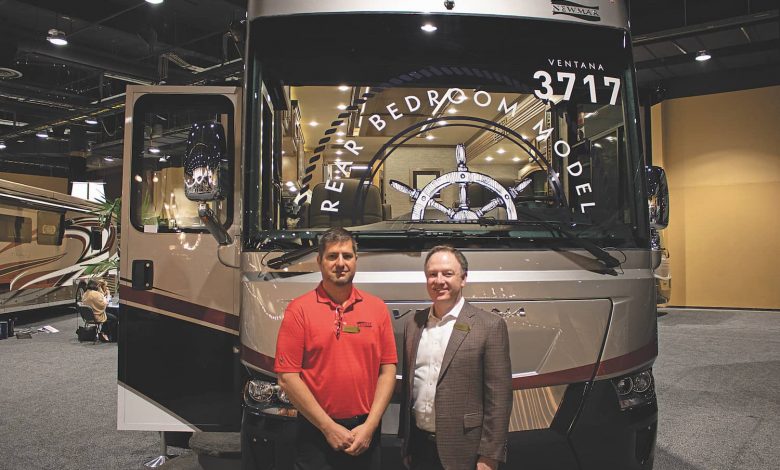 Timing is everything.
In November 2019, Winnebago Industries completed its acquisition of Newmar for $344 million. Four months later, COVID-19 forced both companies to halt production for five weeks.
No one in the RV industry could have predicted the subsequent tsunami of interest that hit the RV industry. Although they had little time together beforehand, the partnership between Newmar and Winnebago executives had already begun to take hold, according to Winnebago Industries CEO Mike Happe. "COVID-19 began to disrupt the business in March of 2020, but the good news was we had enough time together before the pandemic for the management teams to trust each other and to build some relationships. Matt and I had known each other for a while before the deal and the cultural connection was sown going into the pandemic," said Happe.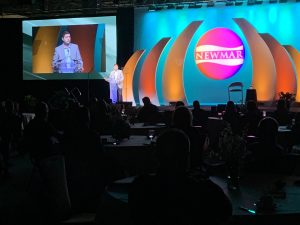 Newmar President Matt Miller said he believes the deal came at the perfect time. "We faced a lot of decision points and challenges the last 12 to 13 months where it was beneficial to have a larger organization helping us make decisions," he said. "In terms of the supply chain, to be part of a larger organization, with the resources of a larger company, is helpful. There's sharing going across business units that we wouldn't have had if we were on our own. I'm glad we made the decision to join Winnebago when we did."
Happe said he believes the partnership and integration is still growing and is pleased with the progress.
"We are continuing to find opportunities for Winnebago Industries to support the Newmar business in a way that will enhance its success and profitability in the future," he said. "We're committed to maintaining the elements of their business brand that have made them unique and special throughout the years."
How Times Have Changed
Although Miller and Happe said the acquisition of Newmar by Winnebago has been good for their respective companies, the pandemic has created some challenges as well. And it has caused each company to innovate, according to the two executives.
"I think there is more digital technology and innovation that we're investing in and pursuing," Miller said. "The dealers are seeing it. Also, there are areas where dealers were starting to use digital to connect with customers, but this accelerated those initiatives.
"There are a lot of new customers coming into the industry that are not as learned in camping and in these units. There is an opportunity for training and customer service," he added.
As far as Newmar's part in addressing the new buyer, the company has had a program in place for the past seven years. Miller said, "These are complex machines, and we have a 24-hour number that people can call into. Every unit has a sticker in the driver window with a picture of the specialist for that brand."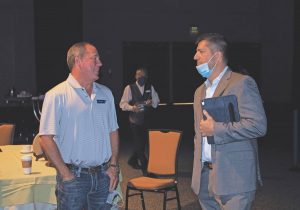 Happe said that, from Winnebago's perspective, it is about the process with the customer.
You think about supporting the customer before, during and after the sale," he said. "I think the health of our partnerships with our dealer base put us in a good position to make sure that the dealers had everything they needed from a product knowledge standpoint to try to attract those first-time buyers into specific brands. We've been increasing our digital marketing and selling capabilities across the businesses as best we can.
"Certainly, as Matt said, the dealers had to accelerate their digital marketing and selling competencies through this time with tips and videos and troubleshooting content to those users as they are using their RV for the first time."
Happe said he believes after the sale is where Winnebago's brands thrive.
"We're a good partner to our dealers in terms of parts supply, technical knowledge and warranty administration, in order to try to make sure our products are serviced as effectively as possible," he said.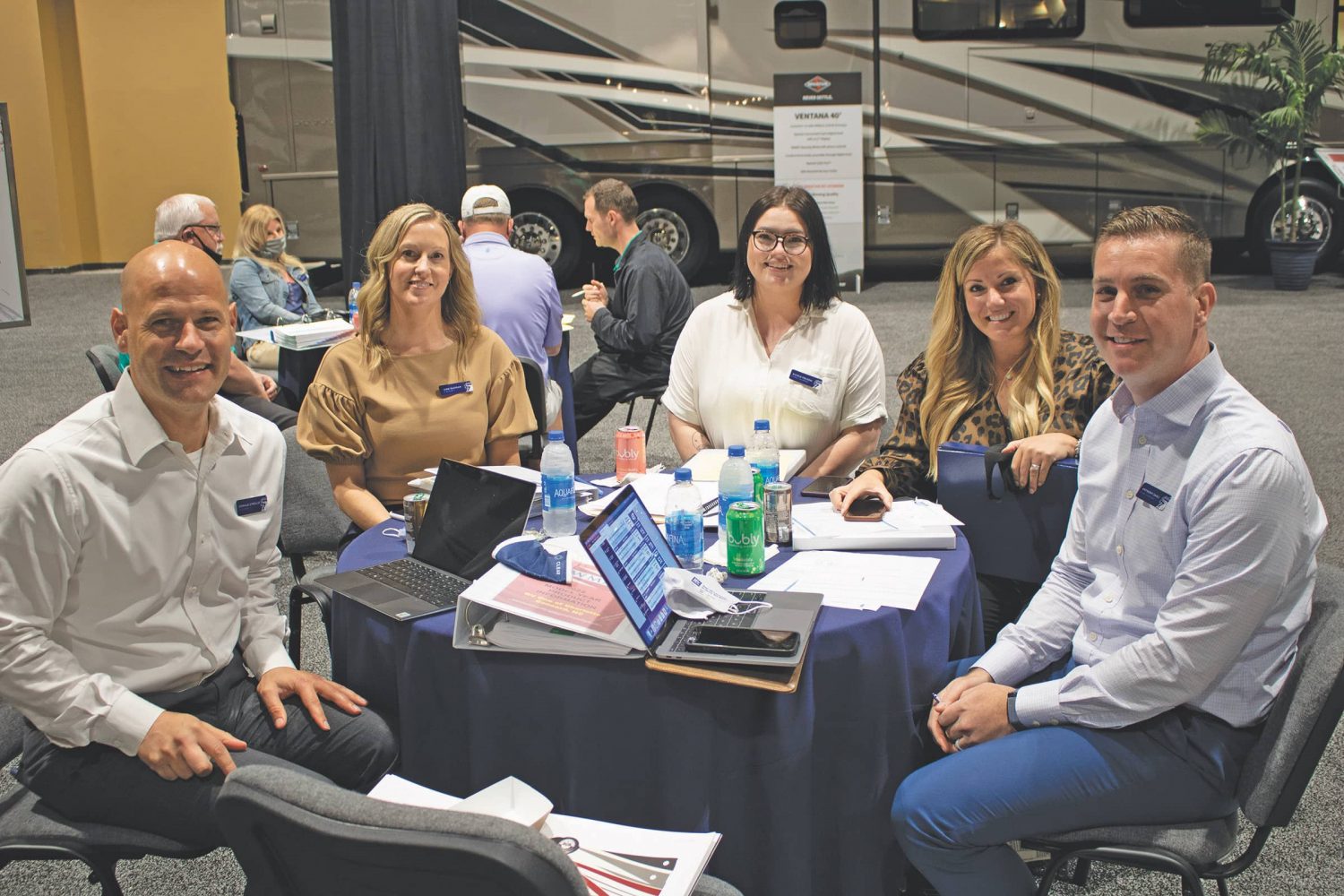 Keeping the Customer Happy
As far as keeping those new customers happy, Happe and Miller said they agree that quality and value are driving factors as they continue to bring product to market.
"As the popularity of RVing keeps growing, service capacity is definitely a constraint. At Winnebago Industries, we just need to keep doing what we do well, which is building high-quality product and knowing what's in our product," Happe said.
Miller concurred, adding, "I think one of the things that sets Newmar apart and has helped us gain market share is that customers see more value in quality. They want to buy things that are well-built and last. They want them to have good brand equity.
"The better we build our motorhomes, the better the experience is for the customer," he added. "Nothing ruins a trip like an air conditioner not working or something else not working. We don't want that to happen. We want those exceptional experiences. I tell people we're not building vehicles – we are building something for customers where they have experiences and build memories."
Outlook for 2021 & Beyond
Dealer inventories declined during 2020 as consumers flocked in large numbers to dealerships to purchase RVs and enjoy the great outdoors – many for the first time. Though interest skyrocketed, many industry professionals were unsure how long it would last, including Miller.
"I would have said six months ago – even though we knew things were going well – I couldn't say that the outlook for all of 2021 would be as strong as it is now," he said. "There's a lot of new customers still coming in, and there's customers that bought a year ago who are now trading in."
Towables were in strong demand pre-pandemic, but the motorized segment had been in decline. However, the pandemic surge has shown an increased interest Class A's and Class C's. The RV Industry Association's March shipments report showed Class A motorhomes enjoyed a 13.6 percent increase year-over-year while Class C's increased a whopping 35.6 percent.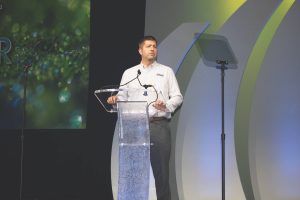 "I think there continues to be a lot of people that prefer a motorhome," Miller said. "There's room for both segments (towable and motorized) to grow, and they are going to be strong in years to come. But I think thousands love the ease of set up in travel and driving down the road. You're in your RV and you can go to the bathroom, jump up, get a snack or whatever, versus pulling a trailer."
Happe said that he believes the status of the RV industry is leading to great opportunity.
"Obviously, things are probably as red hot as we've ever seen," he said. "We believe retail demand and momentum is carrying into 2021 in a meaningful way. Combine that with the lagging inventory the dealers have across the industry and there is a tremendous wholesale shipment opportunity for the OEMs that we're all trying to realize.
"Our commitment to our dealers in that regard is that we'll try to produce as many products as we can, given what the supply chain allows us to build, but we will not sacrifice quality and reliability and durability and product safety," he added. "That is a part of our brands promise."
Dealer Consolidation
One of the trends affecting the industry currently is the increasing rate of dealer consolidation.
At the Newmar dealer event, one independent dealer expressed concern about this trend. The dealer, speaking on condition of anonymity, said he has concerns of not being able to obtain units for his dealership because the "big guys" might get them first.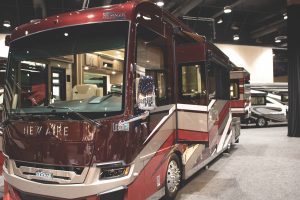 Happe addressed the topic of dealer acquisition head-on.
"I think dealer consolidation has been and will be a reality in the industry," he said. "OEMs and dealers must navigate the implications of that. Whether it's an individual dealer location or whether it's a group dealer, our standards for what we jointly need to deliver to the customer really don't change. Our message is the same: We're going to give you the highest-quality product and take care of the customers who invest their savings into those products."
Happe said that it all comes down to the relationship aspect within the dealer network.
"I think the good thing about Winnebago Industries and our brands is that we have healthy relationships with our dealer networks, and our channel partners can navigate through those consolidation circumstances and arrive at an outcome that's mutually beneficial."
Miller addressed RV allocations per dealership, which was a topic that came up during the company's dealer event. He said Newmar will be taking orders from dealers, but knowing the status of the industry and its supply chain, the RV manufacturer will allocate a certain number of units based on individual dealer orders.
"I think this is the first year we've had where we had an allocation," he said. "But we base it on what the allocation should be in six months. We've been working hard, and we're trying to be as fair to every dealer as possible. If a dealer has one small store in Nebraska versus the dealer that has five large markets, we're trying to be fair and make sure that they have adequate inventory coming their way to be profitable."
Miller added, "We're trying to get everybody product, knowing that we probably have limited supplies to meet demand (due to the supply chain)."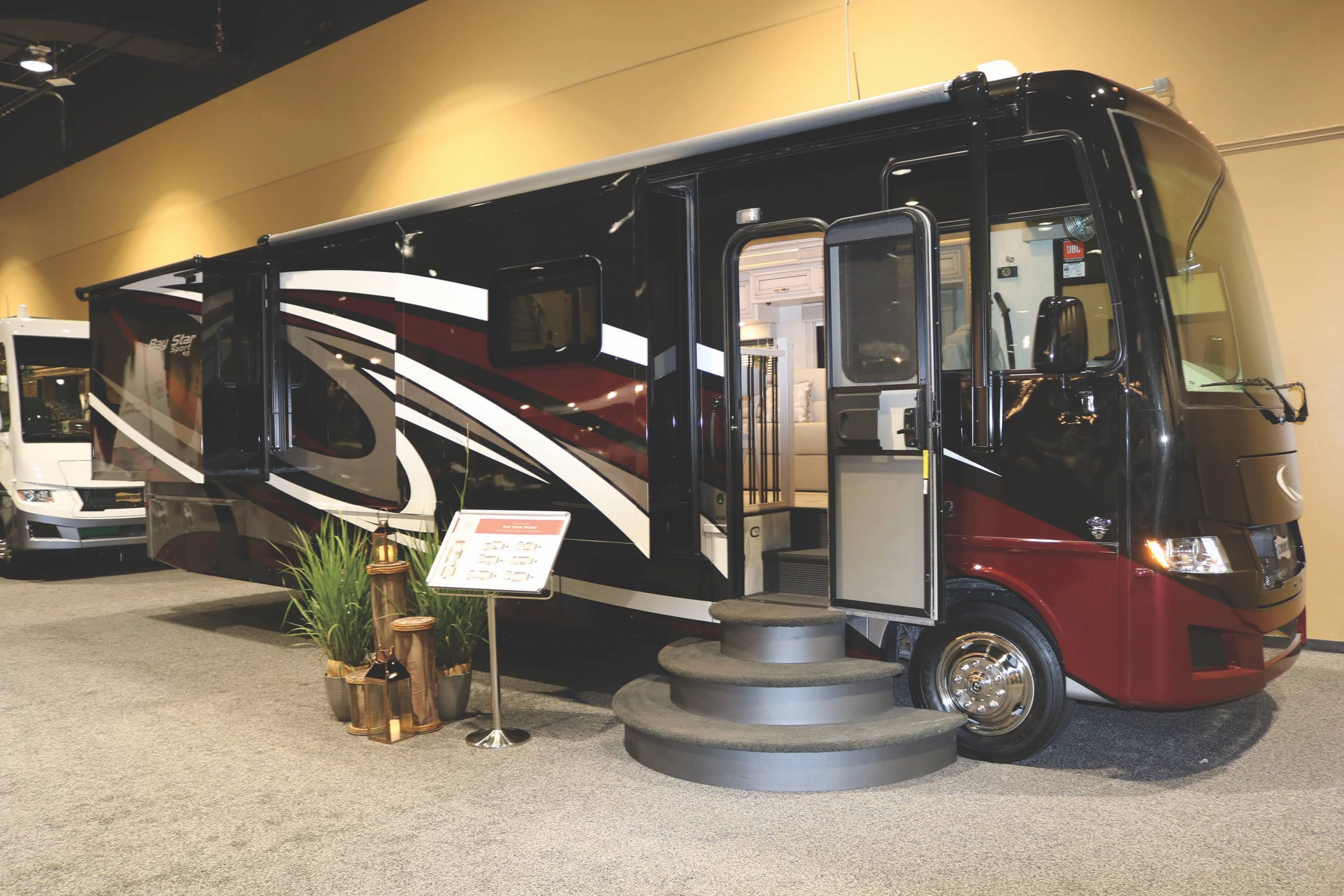 Winnebago's Five-Year Plan
Happe became the CEO of Winnebago back in 2016. At that time, he was charged by the company's board of directors with setting a new direction for the RV manufacturer. Happe reflected on what business professionals would call a five-year plan.
"It's just a year now that we're nearing the back end of the pan- demic. We're excited about continuing to invest in this business and giving the resources it needs to continue to grow profitably and take care of dealers and customers in the future," he said.
"I think we're a different company today than we were five years ago – a stronger company today than five years ago. And it's been a combination of the opportunities to add some special brands with Newmar and Grand Design and Chris-Craft in the marine business," he added. "But I also think it's committing to a standard of excellence across the company and adding resources, human capital, and technology, so our business processes can be stronger and more competitive in the future.
"I think our story is evolving in a positive way," he concluded. "We genuinely feel like we have a lot of runway in the future to be a meaningful player in the outdoor industry, and certainly in the RV industry, which is, and will be, our core business for many decades."