Podcast
Ep. 33 Wayne Kaylor on Way's Pipeline to Success
It's an exciting time for Way Interglobal, with its ever-expanding mix of innovative appliances for the RV industry and a new state-of-the-art company headquarters. Now if those maddening supply chain issues would just ease up.
The Way Interglobal CEO talks about his company's journey from having one product offering to today's diverse lineup of appliances for the RV industry. Having developed contacts all around the world – hence the company's name – Kaylor has a unique perspective on the nagging supply chain issues that have wreaked havoc all across the U.S. economy for many months, particularly in the RV industry.
This episode is sponsored by Tri-Lynx Corp.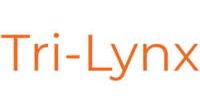 Hosted by Tony Kindelspire
Produced and edited by Drew Cooper