News
2020 Boat Sales Finish Strong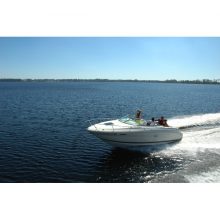 As new-boat registration data is tallied, the marine industry will finish 2020 a high note.
With 32 states reporting – approximately 64 percent of the U.S. boating market – new-boat registrations in December were up 12.8 percent year to date in the main powerboat categories and showed few signs of abating.
On a year-to-year basis, registrations are up 37.3 percent, according to preliminary numbers provided by Statistical Surveys, a Michigan firm that tracks new-boat registrations.
Statistical Surveys sales director Ryan Kloppe said when all the numbers are in, registrations will surpass 300,000 for the year, the highest sales in the United States in the last 13 years.
"It's a strong finish to a strong year," Kloppe told Trade Only Today. "We're still seeing a lot of registrations coming in."
Click here to see the full report from Jeff Moser in Trade Only Today.