News
2020 NATDA Trailer Show Moves to October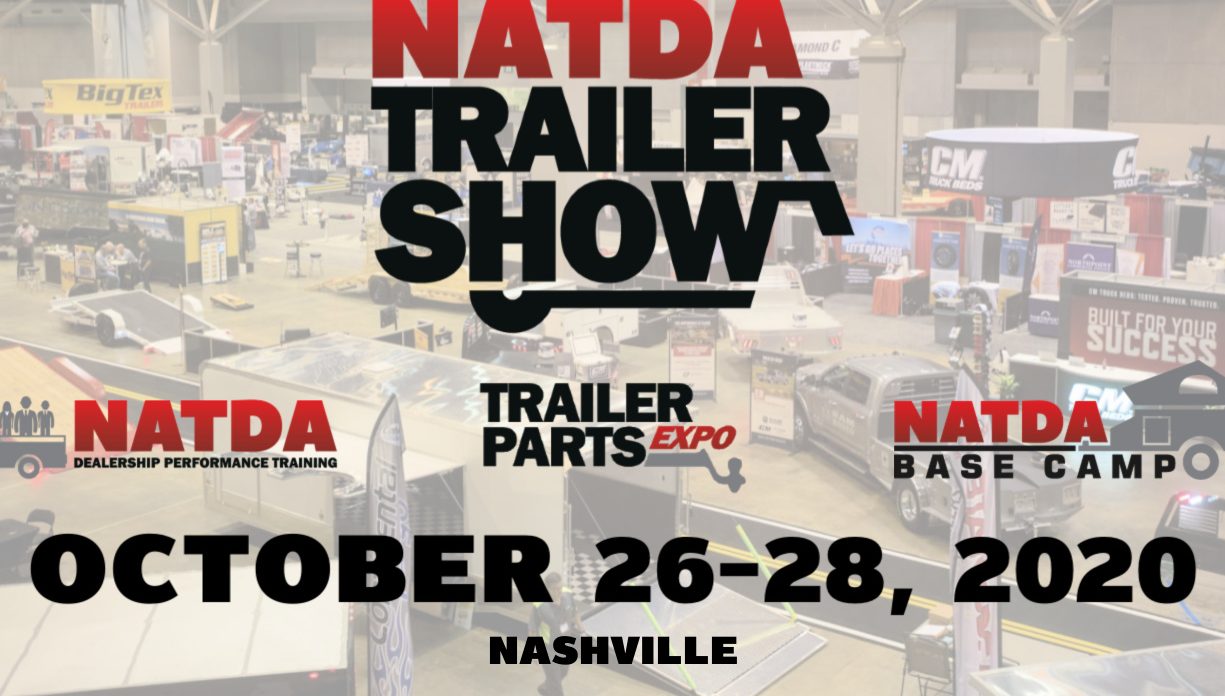 The North American Trailer Dealers Association has distanced itself from the current health crisis by rescheduling the 2020 NATDA Trailer Show to Oct. 26-28.
The show, originally scheduled in September, will still take place in Nashville, Tenn. but will take on a new date pattern as it will now be a Monday_Wednesday show. Attendees and exhibitors who have already secured hotel rooms through NATDA's official block will have their dates automatically transferred to accommodate the new schedule.
"While registration for September was going well, we feel it's our responsibility to provide a safe place for the trailer industry to connect," said Jesse Battle, NATDA's executive director. "With a September date, we faced a very real possibility of the city itself not being open for business. October not only places us in a better position, but it provides dealers and exhibitors alike much needed time to handle business."
The show will maintain every component previously announced, including hands-on technical training. Additionally, NATDA will introduce a new segment of the show called NATDA Base Camp, specifically for manufacturers of overland and adventure trailers.
Dealers can register to attend October's show by visiting www.natda.org/tradeshow/dealer-registration.