News
2021 NTP-STAG Follows Up In-Person Show with Virtual Expo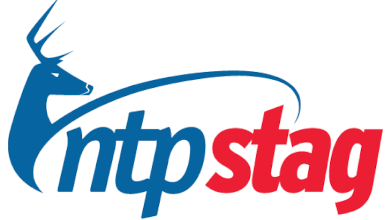 The NTP-STAG Expo, sponsored by Airxcel and hosted at the Orlando World Center Marriott took place Jan. 18-19.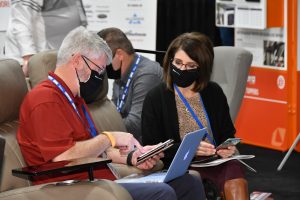 "A successful trade show always requires the fine-tuned cooperation of many moving parts, but hosting a large-scale event during a pandemic heightens the pressure," the company said about its event. "Many safeguards are necessary, from a condensed footprint, smaller attendance and enhanced cleaning efforts to mask and social distancing requirements."
NTP-STAG said show organizers first had to gauge the interest and comfort of prospective exhibitors and attendees. The results were "overwhelmingly positive" and served as a baseline, said Bill Rogers, NTP-STAG's GM. With vendor and customer support locked in, event organizers planned an Expo that would entertain and inform without jeopardizing health and safety.
Pressing forward with the Expo is "a sign some things are getting back up and moving toward a more predictable time," added Rogers.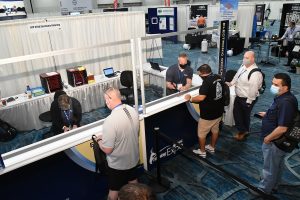 NTP-STAG said that dealers benefited from "Power Hour" specials, aftermarket part and accessory discounts, new product debuts, networking opportunities and continuing education courses.
The reduced footprint and attendance provided more quality time with customers, said Liz White, national sales manager at ADCO.
"I think it was a huge step for NTP-STAG to break out of the box – committing to the show and actually sticking to it. It was excellent," said White. "The industry needed that one person, that one company to get things started, and now I think 2021 will really push forward."
The virtual NTP-STAG Expo, set to kick off today, Jan. 25, "only expands the number of opportunities," explained Rogers.
Accessed online through viantp.com, the virtual expo will deliver the same great deals and promotions as the live event with an increased level of supplier participation in a digital environment, the company said.
Virtual Expo attendees will have access to a full slate of RV University sessions, including PRO (Professional Retail Organization) Education Seminars with interactive Q&A Sessions, in addition to online manufacturer exhibits, "Power Hours" and daily prize giveaways.
Also highlighted is the compelling keynote address, presented by Hall of Fame speaker, Dr. Mary Kelly, PhD. Dr. Kelly a retired Commander in the U.S. Navy as an intelligence officer, a chief of police, an HR director, and a chief of staff, as well as training more than 40,000 military personnel, now specializes in leadership growth that helps organizations improve their profitability and productivity.
For more information go to expo.ntpstag.com or contact an NTP-STAG sales representative.