RV News
2022 Marked a Record Sales Year for Dometic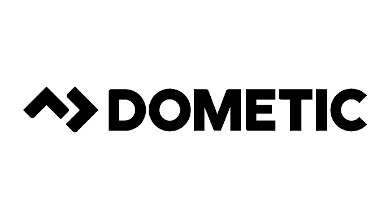 Dometic reported its net sales for 2022 set an all-time record. The Sweden-based global company reports its earnings in Krona, and converted over to U.S. dollars the company had $2.9 billion in net sales.
For the fourth quarter, the company reported sales of approximately $593.5 million, an 11 percent increase over the previous year.
"In 2022 we continued to take significant steps forward on our transformational agenda. In an extremely challenging macroenvironment impacted by geopolitical uncertainty, high inflation, increasing interest rates and high retail inventories, we delivered record-high net sales … ," said Juan Vargues, president and CEO. "We are continuing to transition into a more diversified and resilient company with greater exposure to low-ticket discretionary spend products. Our net sales have more than doubled compared to five years ago, and distribution and service and aftermarket's share has grown to 56 percent."
Vargues went on to say that the global restructuring the company announced several years ago that is finally winding down. This included closing certain locations and consolidating others.
"In its seasonally weakest quarter, the Igloo business delivered a result in line with last year with a mid single-digit negative EBITA (earnings before interest, taxes, depreciation, and amortization) margin," he said. "The Igloo business has shown significant improvement in 2022 and the synergy activities are progressing as planned. Full-year 2022 organic net sales growth for Igloo was 16 percent, and the EBITA margin was significantly above that of last year.
"ACON, the seller of Igloo, has filed a lawsuit against Dometic making certain claims related to the Stock Purchase Agreement. We are confident that the lawsuit lacks any merit, are vehemently contesting this lawsuit and have filed a motion to dismiss the case. With respect to the class action complaint against Dometic, pending from 2016, a federal court in Florida has dismissed the case in its entirety. The case has been closed with no liability for Dometic. …
"We are very proud of the results that the entire organization has achieved in an extremely challenging 2022. Thanks to our dedicated and highly professional employees, we have taken several important steps on our strategic journey, while at the same time taking necessary short-term cost reduction actions to protect margin and cash flow.
"We are optimistic about the long-term trends in the mobile living industry, however it is difficult to predict how the current macroeconomic situation will impact the business in the short term. We anticipate a gradual recovery in demand in Service & Aftermarket over the coming quarters, and continued stable development in Distribution. In OEM we foresee persistently weakened demand over the coming quarters. In this environment we will continue to drive our strategic agenda to deliver on our targets, while at the same time remaining agile to quickly respond to the short-term market trends."