RV News
2023 RV Women's Alliance Partnerships Available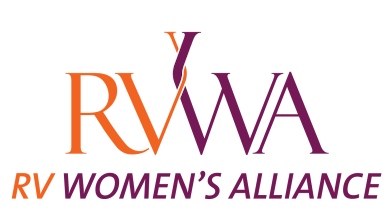 The RV Women's Alliance said it will continue to deliver impactful programs and events that further its mission to make the RV industry a place where women thrive by elevating, educating and promoting women in the RV industry. And it reminds supporters that everything it accomplishes is thanks to the incredible work of its many volunteers and the generous and support of our corporate sponsors.
2023 Partnership Opportunities are now available. These partnerships can fit any budget and are ideal for companies that want gain visibility in the RV industry while supporting a great mission.
"Our partners participate alongside our members in our core initiatives and enable us to provide the programming, events and networking opportunities that fuel our work each year," said RV Women's Alliance Managing Director Jessica Rider. "Your partnership not only benefits our members directly but also benefits your brand reputation and recruitment efforts in the industry."
There are two primary ways to partner with the RV Women's Alliance: corporate partnerships and event sponsorships. Corporate sponsorships are an annual commitment to the vision, mission and strategic work of the RV Women's Alliance. These partnerships are available at a variety of levels from $60,000 down to $5,000. Find out more about corporate partnerships here.
Event partnerships allow companies to support a specific community or educational event such as sponsoring the educational symposium, a community service event or a virtual workshop. Event partnerships range from $50,000 to $1,000. Find out more about event sponsorships here.
"The encouragement, knowledge, and inclusivity the RVWA offers to women across the country has already made an enormous impact and will continue to strengthen the RV industry's future without a doubt," said Denyse Pontius, RV Women's Alliance member and president of Century Chemical Corp. "Our team at Century Chemical is proud to support the RVWA and the unique educational opportunities and invaluable human connections they provide to their members."