News
AboutcampBtoB Reflects on THOR Acquisition of Erwin Hymer Group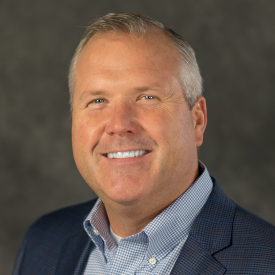 Martin
Below is an excerpt from a feature article from the European publication Aboutcamp BtoB.

Although the first full calendar year as part of THOR Industries proved a record year for the Erwin Hymer Group, the pandemic has slowed down the process of integration. This was further compounded by a highly successful year for the RV sector in the USA, too.
2020 was a record year for the RV sector. In the first full calendar year since the takeover of the Erwin Hymer Group by THOR Industries exactly two years ago, sales of recreational vehicles in Europe reached their highest ever levels. The growth has been led in large part by camper vans. While sales records in Germany, in particular, are showing no signs of stalling, projects for integrating into THOR Industries are taking longer to get off the ground than originally envisaged due to the pandemic.
THOR Industries CEO Bob Martin: "The entire capacity of our companies was taken up by handling lockdown and maintaining supply chains, meaning larger joint projects were postponed because of the COVID-19 pandemic."

Furthermore, travel between the USA and Germany has been all but impossible since March 2020. Processes necessary for certain parts of the listed company were, however, prioritized. As a consequence, EHG has changed over its internal controlling to SOX Compliance.

Two years after the takeover by THOR Industries, Martin Brandt, CEO of the Erwin Hymer Group, also takes a positive view: "The way we have come through the pandemic so far shows that THOR Industries and the Erwin Hymer Group are cut from the same cloth. In both companies, a lean holding structure gives the brands plenty of room to maneuver and implement their own ideas. It's how we accommodate the different circumstances in the respective markets, where lockdown was handled very differently at times."
Janusz Eichendorff, Chairman of the Joint Works Council of the Erwin Hymer Group shares this assessment:
"The concerns expressed on many different sides during the course of the takeover have proven unfounded. After two years with THOR Industries, the Erwin Hymer Group is stronger than it has ever been, and has even grown its workforce considerably. The decision in favor of THOR was absolutely the right one. They have proven themselves the ideal partner."
Read the full article here.