News
Active RV Upholstery Acquires RV Quick Shades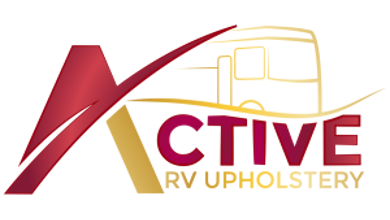 Active RV Upholstery, has expanded its business empire to include solar screens with its purchase of the RV Quick Shades business.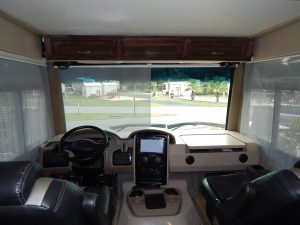 The solar shade business is a natural fit with the RV upholstery giant, Active RV said. Active RV Upholstery now has the ability to not only update any RV with new fabric, leather, and vinyl styles and designs for furniture but provide the solar protection needed to keep that new look and material from being degraded by the sun's harmful rays.
RV Quick Shades product lines provide UV protection, heat reduction, and privacy for RV owners, all while offering the ability to see outside clearly during the day. The screens, suction cups, and the thread are made in the U.S.A., the company said. They are mounted inside the RV using state-of-the-art suction cups, making installation easy and safe.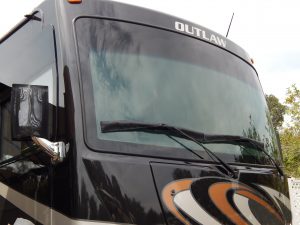 The product offerings from RV Quick Shades include windshield shades, side window shades, full-width windshield visors, and driver and passenger side visors for motorhomes of any size. Fifth wheel and travel trailer owners can add shades to any size window, including the large window in the back of many RVs. Because the shades fit close to the glass, they can be installed behind any other shade that may come with the RV, providing solar protection and privacy without detracting from curtains or valances that are already in place. The shades are available in black, gray, and beige to match most interior décor.
To round out the product offerings, RV Quick Shades also has a full line of mirror covers and windshield wiper covers in black, gray, and beige.