RV News
Actor John Ratzenberger Partners with Xtreme Outdoors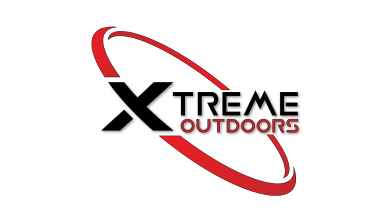 Actor, producer and director John Ratzenberger will be traveling the backroads of America this year, towing a 2022 Little Guy Max while chronicling his journey across his and all of Little Guy's social media platforms.
Ratzenberger's mission is to introduce the public to the benefits of RV camping, the ease of getting started in a range of Little Guy Trailers and the opportunities for skilled tradesmen in the RV industry.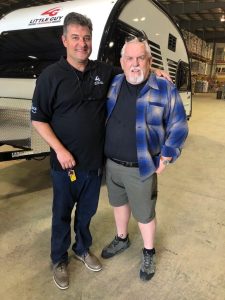 Ratzenberger is best known for his character Cliff on the hit sitcom "Cheers" and for appearing in nearly every Pixar film. But it's his commitment to the Made-in-America mission that is his greatest accomplishment, according to Xtreme Outdoors. He's addressed Congress several times, detailing the crushing regulations on American enterprise and the fact that we are running out of skilled workers to fill the hundreds of thousands of available jobs in America. He works with legislators on both sides of the aisle to bring back trades training in schools, build apprentice programs for veterans and support the reshoring of American companies.
He's also very familiar with the RV world. Ratzenberger featured RV manufacturing on his Travel Channel show, "John Ratzenberger's Made in America," highlighting the skilled trades it takes to build RVs in America. As a long-time RVer himself, Ratzenberger was also honored by the RV Industry Association in 2004 with their Spirit of America Award.
It was Little Guy's craftsmanship that sold John on working with the Ohio-based manufacturer, he said.
"I spent years as a journeyman carpenter, so I know the skills and resources it takes for quality craftsmanship," said Ratzenberger. "They're hardwood cabinets made with dovetail construction are stunning. I don't know of a better-built RV on the market. That got me interested in working with Little Guy. But meeting their team sold me on how much they truly care about their employees and their customers."
"We are thrilled to work with John in showcasing not only the outstanding Little Guy line, but the ABCs of RV camping and the opportunities for supporting the skilled trades within our industry," said Joe Kicos, founder of Little Guy Trailers. "There are so many brands John could have chosen to work with but the fact that he saw Little Guy's commitment to providing the highest quality product in the industry is an incredible honor."
Among several camping adventurers planned for this year, Ratzenberger started his first cross-country journey at the Little Guy plant in Somerset, Penn., where he picked up his new Little Guy Max. With safety a top priority, East Coast RVs dealership was on hand to install the Camco ReCurve weight distribution hitch John picked up at the Camco plant in Greensboro, N.C. en route to Somerset, along with Camco's RhinoFLEX sewer hose, Power Defender voltage protector and TastePURE water filter. Lippert provided the setting for the actor's campsites with their double-wide padded camping chairs, Hybrid folding camp table and patio mat. John's first trip will be with his son James down the east coast and then headed west to his home in southern California.
Follow John's adventurers on his Facebook and Twitter and on Little Guy's at Facebook, Twitter, Instagram and TikTok (little_guy_trailers).