News
After Devastating Fire, Florida's Planet RV Ready for Fresh Start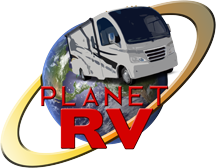 Months after an electrical fire engulfed her dealership, Planet RV founder and CEO Gigi Stetler is set to move into a new waterfront plaza in Dania Beach, Fla. The new property will offer a variety of RVs and recreational products that will appeal to outdoor enthusiasts of all kinds.
Five months after her RV dealership was completely destroyed by fire, Stetler and the Planet RV team moved into a new plaza this week in order to continue to provide all South Florida outdoor enthusiasts with everything from RVs to boats, paddle boards and more.
The new Planet RV Marina and Recreational Plaza is located on five acres of waterfront property at 2051 Griffin Road in Dania Beach. The new headquarters will have a 7,000-square-foot retail parts store carrying RV and marine supplies. The property also has six service bays that can tend to 10 RVs at a time. In addition, Stetler's online RV advice platform, The RV Advisor, will have a location on site where members can receive free yearly RV inspections and meet up for seminars and RV training courses.
"After losing everything in a fire at our last property, we are so excited to have the opportunity to move into our new space and return with even better service for our customers," said Stetler. "With no insurance money to fall back on, it really speaks to our unstoppable spirit as a team that we were still able to make this move happen."