RV News
Aftermarket Conference Registration Open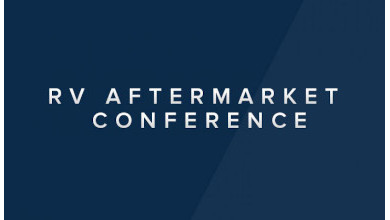 The 2023 RV Aftermarket Conference will take place Aug. 7-10 in San Diego and registration is now open.
This event is the one singular gathering of the year targeting this important segment of the RV industry. During the event, suppliers and distributors meet in one-on-one "appointment sessions" to pitch new products while taking advantage of key networking opportunities. In addition to networking with colleagues with a proven track record in the industry, attendees will hear from thought leaders on the state of the RV industry. With the latest RV Industry Association economic impact study finding the RV aftermarket contributes 3,187 jobs, $272 million dollars in wages and more than $750 million in total economic output on a yearly basis, the event is a chance to develop strategies for expanding the market segment and discussing opportunities for future growth.
Important research regarding consumers' attitudes toward aftermarket products will also be revealed at the event, organizers say.
Click here for more information and to register.