News
Air Lift Co. Launches 'Squat Awareness' Campaign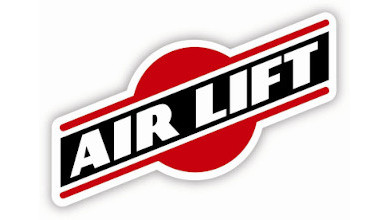 Aftermarket air suspension manufacturer Air Lift Co. has launched a new awareness campaign, aimed to increase recognition of the dangers of vehicle squat while towing or hauling. The new "You Don't Need a Bigger Truck" campaign builds upon the company's "Know Squat" campaign, which launched in 2019.
Educating the towing and hauling customer on the concerns of vehicle squat has been a primary goal of Air Lift for years, emphasizing the importance of towing or hauling with a level, stable vehicle. Vehicle squat, which can occur in any vehicle including trucks, cars, SUVs and minivans, can lead to vehicle sway, bounce, bottoming out, and an overall uncomfortable ride. These issues lead to an unsafe towing or hauling situation, the company said, which put not only those in the vehicle, but also those on the road around it in an unsafe situation.
The new "You Don't Need A Bigger Truck" campaign aims to educate customers in a humorous, yet insightful manner that vehicle squat exists even when vehicles are towing and hauling within their gross vehicle weight rating (GVWR). Newer vehicles may be designed with a less-stiff suspension in order to create a more comfortable ride but will also lead to the vehicle squatting under less weight.
The campaign will consist of three distinct ads targeting different consumers including campers, tradesmen and outdoorsmen. Each will inform customers that, if they see their vehicle squatting, it doesn't necessarily mean they need a bigger truck, and that the solution is simple and affordable.
"There is nothing more important to us than promoting a safe towing and hauling experience," said Matt DeWitte, director of marketing at Air Lift Co. "We recognize that many of those who tow or haul and experience vehicle squat don't recognize that squat is even happening. So, we've created a fun series of ads to educate customers on the problems of squat and the simple and affordable solutions offered by Air Lift to provide a safer and more comfortable towing or hauling experience that are also much less expensive than having to buy a new truck."