News
Air Lift Releases Suspension Kits for Toyota and Lexus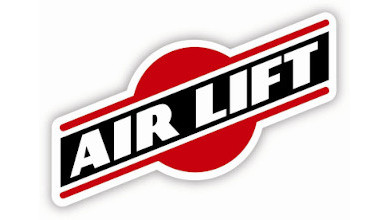 Aftermarket air suspension specialist ​Air Lift Co. has engineered its debut product – the Air Lift 1000 – to now fit the Toyota Rav4, 4Runner, and Lexus GX460.
The Air Lift 1000 coil-spring insert debuted in 1949 and has been one of Air Lift's most trusted load support kits ever since. Providing up to 1,000 lbs. of load-leveling capability, this load support solution is designed to provide suspension support for a safe and comfortable towing and hauling experience.
The company said that by working with the vehicle's existing suspension, Air Lift 1000 does away with many of the problems frequently faced with towing or hauling heavy loads, including squat, poor headlight aim, unresponsive steering, trailer sway, body roll, and bottoming out. By properly leveling the load, Air Lift said squat is eliminated, braking is improved, and the vehicle is returned to a level and stable state, allowing users to tow and haul with safety and comfort.
The Air Lift 1000 system is air adjustable from 5 to 35 PSI, allowing it to be completely customizable depending on the weight of the load. Whether the vehicle is loaded or unloaded, the volume of the air springs will improve the overall ride quality, according to Air Lift.