RV News
Airstream Earns Award for eStream Concept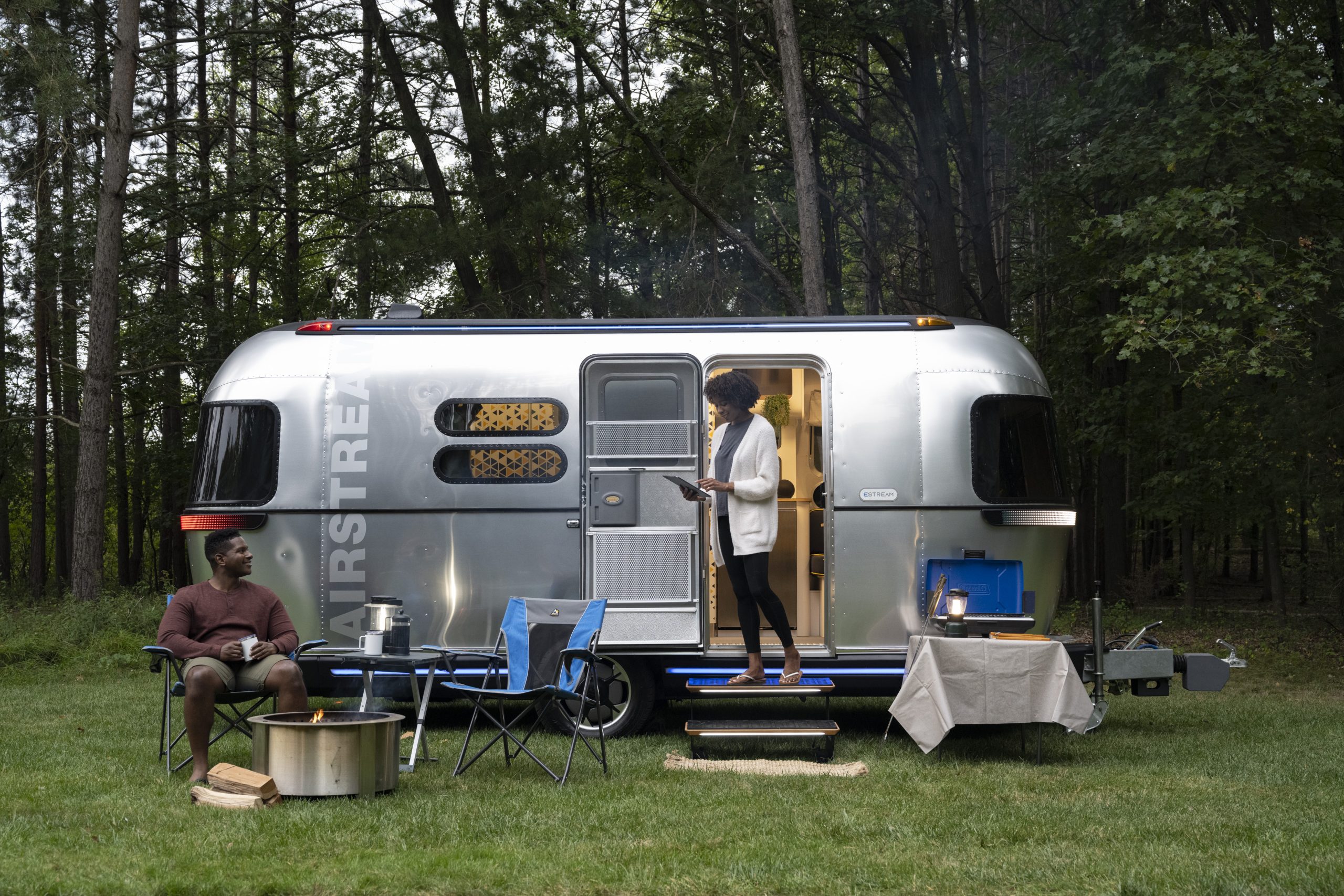 Airstream has again been recognized for design excellence in the Red Dot Product Design competition. This year, the Red Dot jury honored the eStream Concept Vehicle travel trailer for design advances in power usage, sustainability gains for tow vehicles and an enhanced RV user experience.
The Red Dot Award is one of the world's largest design competitions, with more than 18,000 entries from companies worldwide.
"We weren't looking just to extend towing range with this concept," said Airstream President and CEO Bob Wheeler. "While adding a powered drive train to the aerodynamic Airstream travel trailer profile helps any tow vehicle increase its range and efficiency, it also powers a feature-rich and comfortable off-grid experience for the owner."
More information about the Red Dot Award can be found here.
About the eStream Concept Vehicle
Two offset electric motors in the eStream's drivetrain provide 30kW (40 hp) of continuous power but deliver up to 90kW (121 hp) as needed. With reduction gearing, the motors deliver 1,062 pound/feet of torque at the wheels. This system has the potential to significantly reduce a combustion engine tow vehicle's fuel consumption and increase an EV tow vehicle's range.
Besides improved tow vehicle economy, the powered drivetrain and Mobility Control feature compensate for travel trailer sway and crosswinds. In Mover mode, the eStream's drivetrain can be remotely controlled via iPad, so the travel trailer can be maneuvered in even the tightest spaces without the tow vehicle. 
The eStream also features an enhanced aerodynamic design that reduces drag to boost towing range. Both the roof and underbody of the concept vehicle are protrusion-free. That innovative sleekness, combined with a rear-end air diffuser, helps this "next-gen" travel trailer slide through the air.
The eStream boasts 80 kWh of automobile-grade battery storage – thirty times more power than the most upgraded Airstream travel trailer available today. This capacity allows users to boondock for a week or more. The battery array can also charge other electric devices like eBikes or electric scooters. The eStream's batteries can be recharged at a standard campground charging post, via the 900 watts of solar power provided by the concept vehicle's rooftop panels, or at a high-voltage DC Fast Charging EV charging station. A regenerative braking system also charges the unit as it's being towed.
The Airstream Smart Control app gives complete control of most onboard systems. Voice-assist provides ready access to Customer Support and how-to instructions while the concept vehicle's built-in 5G capacity offers reliable internet access for work, entertainment and over-the-air vehicle software updates.
Four people can enjoy the flexible interior space with a full-sized rear bed and a dinette that converts to sleeping space. Switching from dining to working to sleeping is easy. The eStream Concept Vehicle brings all the comfort and design features of Airstream to owners in a new era of high-efficiency electric vehicles.