News
Airstream Extends Program to Offset Carbon Emissions from '22 Models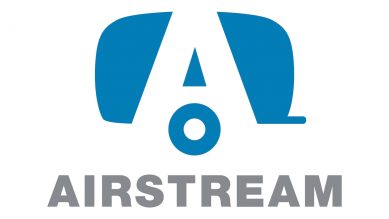 Airstream has extended its program to help neutralize the estimated carbon emissions created by the manufacturer and use of the company's products to include Airstreams built in 2022.
This initiative, conducted in partnership with the National Forest Foundation (NFF), is part of Airstream's ongoing Caravan to Carbon Neutral program, an industry-first commitment to the environment that debuted in 2021.
For 2022, Airstream will directly underwrite the planting of some 107,193 trees in National Forests by the NFF.
Those trees are projected to help sequester the estimated carbon generated by the first year of driving of all new Airstream travel trailers and touring coaches manufactured in 2022. That figure also includes the estimated carbon emitted during the manufacturing and transportation of Airstreams from the Jackson Center, Ohio, production facility to dealerships nationwide in 2022.
"The Airstream community understands that protecting the environment is a forever commitment," said Airstream President and CEO Bob Wheeler. "The Caravan to Carbon Neutral initiative has more than proven its worth as yet another tool to reduce our collective carbon footprint – one that offers the added benefit of supporting our National Forests."
Bob Wheeler is an executive committee member and vice chair of the board of directors for the non-profit National Forest Foundation.
The estimated 107,193 trees required to sequester the targeted carbon in 2022 was calculated using Airstream sales forecasts for 2022, findings from an internal customer usage study, greenhouse gas equivalency calculators developed by the Environmental Protection Agency, Bureau of Transportation Statistics fuel efficiency estimates for gasoline-powered vehicles, publicly reported estimates from Mercedes-Benz, an Airstream aerodynamics study, and tree carbon sequestration estimates from the United States Department of Agriculture. The same metrics were used to establish the 2021 target.