News
Airstream Introduces 2021 Basecamp 20 and Basecamp 20X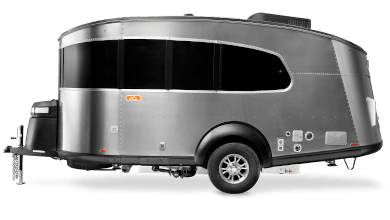 Airstream's new Basecamp 20
Jackson Center, Ohio-based Airstream debuts the newest additions to its travel trailer lineup, the 2021 Basecamp 20 and Basecamp 20X.
The models expand upon Airstream's top-selling Basecamp 16, with all of the unique benefits of the original but on a larger, adventure-ready platform.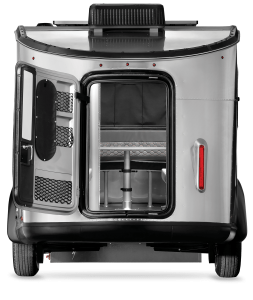 The company said that both the Basecamp 20 and 20X are perfectly suited for both the novice and experienced Airstreamer due to their functional design and features.
"Basecamp originally launched in 2007 and its redesign in 2016 became one of the most celebrated travel trailers in our towable lineup," said Bob Wheeler, CEO and president of Airstream. "We created it for those who want to get out and explore nature in an easy-to-use, durable, and efficient vehicle. This new, larger Basecamp 20 was born out of feedback that owners wanted more space, more flexibility, and the option to have separate spaces for eating and sleeping. We are proud of this latest add to our product offering that continues in the tradition of innovation that supports adventures."
In addition  to standard features from the Basecamp 16, the Basecamp 20 also features:
Increased length, width, and height, with the ability to be towed by a midsize SUV or small truck
A larger convertible rear bed with flexible living, sleeping, and eating positions
More storage locations throughout the interior for gear
A convertible front dinette that comfortably seats up to four adults and sleeps two children or one adult
Three signature décors: Glacier Lake, Red Rock, and Forest Ridge
Optional features include solar panels and controller, a microwave, and an air conditioner
Dedicated furnace and efficient tankless water heater
Fresh water, gray water, and black water tanks
Four heavy-duty stabilizer jacks
The more rugged, trail-friendly Basecamp 20X includes:
Larger Goodyear Off-Road DuraTrac Tires
Off-road readiness, with 12 inches of ground clearance from the bottom of the axle under full load capacity
Larger stylized aluminum wheels
Stainless steel front stone guard protection
Tinted window guards
Steel double step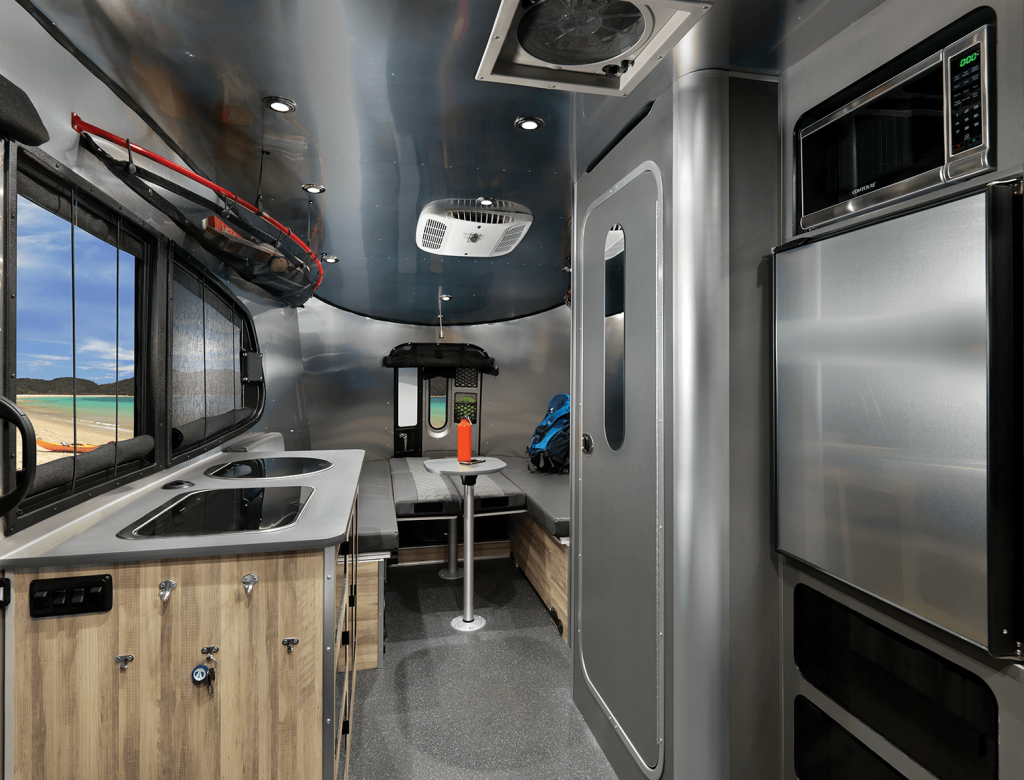 "We designed the Basecamp 20 and 20X to spark increased interest and access to exploring the outdoors," said Justin Humphreys, vice president of sales at Airstream. "Its larger size will appeal to adventurous families who want all the comforts of home in a rugged and capable travel trailer."
With a base weight of 3,400 pounds and maximum trailer capacity (GVWR) of 4,300 pounds, Airstream said the Basecamp 20 is compatible with a variety of small and mid-sized SUVs and trucks. The Basecamp 20X has a base weight of 3,500 pounds and a GVWR of 4,300 pounds. Basecamp 20 has an MSRP of $45,900 and the Basecamp 20X has an MSRP of $48,900. Airstream dealers are taking orders now and will begin receiving inventory in the coming weeks.