News
Airstream Introduces 2022 Interstate 24X Touring Coach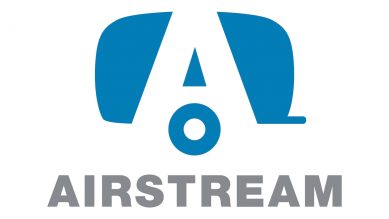 Airstream has introduced the fully loaded, adventure-ready Interstate 24X – the latest addition to the brand's lineup of high-end Class B motorhomes.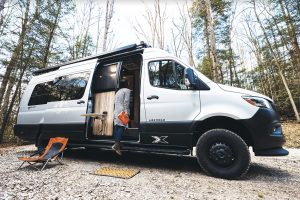 Featuring all-terrain tires and wheels, an advanced power system, and a thoughtful 24-foot floorplan optimized for storage, hauling gear, and bringing along extra people, the Interstate 24X is designed to "venture farther and offer the freedom to stay longer," the company said.
Airstream's Class B adventure van blends Airstream luxury, innovation, and off-grid functionality. Built on the same Mercedes-Benz chassis as its motorized Airstream cousins, the Interstate 24X is something entirely new: An adventure-ready Airstream van that considers even the finest details, according to Airstream.
The interior centerpiece is the rear sleeping/living/storage area – a versatile, convertible space that seats up to six passengers. It contains the largest sleeping area in any Class B motorhome, the company said, depending on the configuration. There is also a modular table system, an onboard wet bath and upgraded power systems.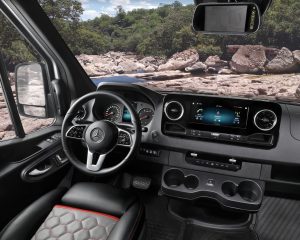 The chassis features a 4×4 drivetrain and six all-terrain tires.
Also, Resonado Labs is proud to announce that the world's first-ever Resonado FCS-Enabled sound system will be available in the new 24X. This is the first of three systems designed by Resonado Labs for Airstream, the other two of which will soon be available in Airstream's 2022 Atlas, Interstate 24GL, Interstate 24GT, and Interstate 19, all of which will be available later this year. As the collaboration represents the first implementation of FCS technology into a mainstream consumer product, this is marked as Resonado Lab's flagship commercial partnership.