RV News
Airstream Receives Two 2022 Quality Circle Awards From RVDA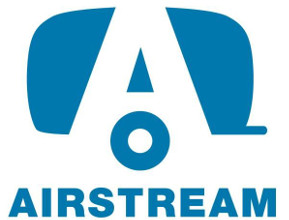 Airstream, Inc. was recognized for dealer satisfaction with the RV Dealers Association (RVDA) Quality Circle Awards in both the Motorhome and Towable segments for 2022. This award marks the 11th consecutive year the brand has been honored.
The RVDA Quality Circle award is a reflection on the success of Airstream's Five Rivet Dealer Program, the company says. The Five Rivet Dealer Program has put greater emphasis on the customer experience since it began in 2017, allowing customers to rate their dealers on five key areas of the business, including shopping, delivery, service experience, brand integrity and long-term loyalty.
Based on survey responses from RV dealers across the U.S. and Canada, the RVDA measures product quality, warranty, service support, and overall dealer satisfaction for the Quality Circle Awards.
"We are honored to achieve the RVDA Quality Circle Award of excellence again in both categories," said Bob Wheeler, Airstream President and CEO. "Our success in the industry can be attributed to our best-in-class dealer network across North America. This award is a true testament to their dedication to quality and service."
Based on dealer responses, the 28th Annual Dealer Satisfaction Index (DSI) survey identified why Airstream products qualify for the Quality Circle Awards. Dealers use the DSI as a tool to help improve communication and the overall relationships with their manufacturers. The survey measures dealer attitudes in key policy, procedure, and product areas which are key elements in business partnerships with manufacturers.
When rating brands and manufacturers, RVDA asks dealers to express, confidentially, their level of satisfaction on four core issues: reliability and quality, parts, warranty, and sales. RVDA received DSI responses from 539 dealership locations in the U.S. and Canada, including 2,648 brand ratings.
Airstream received this honor during the RVDA Convention/Expo at Caesars Palace in Las Vegas, Nevada, on Tuesday, Nov. 8.