RV News
Airstream Reveals 'Five Rivet' Suppliers for 2022 Fiscal Year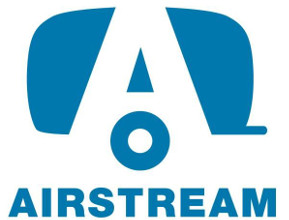 Airstream recently announced the suppliers who received Five Rivet status for 2022 fiscal year. The Five Rivet Supplier program was launched in August of 2020 with the goal of strengthening Airstream's supplier partnerships.
"Our founder, Wally Byam, built the first Airstream travel trailer over 90 years ago, with the passion to make travel dreams come true," Rahrig said. "That's why it is so important that we continue to build upon Wally's legacy and produce quality products for our customers that live up to the Airstream name, which begins with high performing suppliers."
Airstream said suppliers are measured on four key criteria that, together, display a comprehensive picture of overall performance:
Quality: Airstream expects its suppliers to deliver defect free products as well as minimize warranty impacts to its customer base. Airstream's quality starts with its supply base, and it's critical all purchased parts meet or exceed the expectations of customers.
Delivery: Airstream asks suppliers to deliver products according to purchase order requested dates and within quoted lead times. On-time delivery allows Airstream to achieve its delivery commitments to its dealer base and customers. 
Cost: Airstream looks to its suppliers to deliver quality parts on time while at a competitive price. This category recognizes suppliers who are continuously looking for cost improvements while maintaining excellent quality products. 
Service: Just as Airstream is committed to the best customer experience in the RV industry, a great customer service experience with our suppliers is essential. Identifying and solving issues quickly and efficiently keeps supply lines moving. 
Airstream said its Five Rivet Supplier program not only serves to recognize excellence in the supply chain, but it also functions as a vehicle for providing feedback to developing suppliers. It encourages high performance, which in turn creates opportunities for more business.
The companies who obtained Five Rivet status at the end of Airstream's fiscal year 2022 include:
Ryerson
Troyer Brothers Inc.
Buckeye Electrical Products Inc.
Top Stitch
Wilsonart
Dragonfly Energy
Tim's Custom Installation Inc
Shaffer Metal Fab, Inc.
Ridge Corporation
Electro Controls
"Airstream is extremely grateful for these Five Rivet suppliers," said Chris Rahrig, Airstream vice president of supply chain. "The performance they demonstrated over the past year – given the continued supply chain challenges – exemplifies best practices in the market."