RV News
Airxcel Acquires Elkhart Composites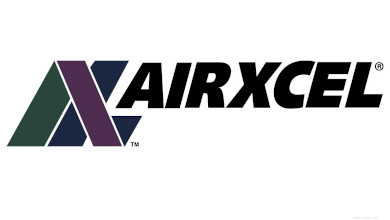 Airxcel and its parent company, THOR Industries, announced the acquisition of Elkhart, Ind.-based Elkhart Composites. Founded and operated by John Petrofsky, Elkhart Composites develops and sells a proprietary sustainable foamed polypropylene-based composite material marketed and sold under the "Elkboard" brand name. Lightweight, rigid and durable, Elkboard has been utilized in the RV industry for sidewalls, helping to alleviate the industry's dependence on traditional lauan-based sidewalls. Unlike traditional lauan-based sidewalls, Elkboard is a sustainable solution and is not susceptible to rot or delamination, the company said.
"This acquisition was a little different for us," said Jeff Rutherford, Airxcel's president and CEO. "Traditionally, we invest only in brands that are well-established in the industry. Elkhart Composites and Elkboard are relatively new to the industry. This acquisition speaks to our confidence in Elkboard and its potential in the industry. There are a number of great opportunities in terms of additional applications of the current product and a number of future products that are in R&D right now. Elkboard is a great fit with Airxcel."
Added Petrofsky, "Being acquired by Airxcel opens the door to expansion and R&D opportunities that Elkhart Composites would not otherwise had access to. I look forward to growing Elkhart Composites, Inc.'s product offerings, production volume and applications with Airxcel."
Bob Martin, president and CEO of THOR, said this acquisition was a natural for Airxcel to pick up for multiple reasons.
"We are excited about this acquisition for so many different reasons. First, Elkboard is a far more sustainable solution than traditional lauan-based sidewalls. For decades, the RV industry has sourced lauan wood from tropical hardwood forests which continue to be over-harvested. As the recent supply-chain constraints have demonstrated, sourcing such materials from the other side of the world can no longer be taken for granted and our ability to quality-control lauan product is severely limited. Elkboard, on the other hand, is sustainable, and is fabricated locally. Strict quality oversight allows a great deal of consistency we cannot find in lauan-based product.
"Second, Elkboard is an innovative and superior product already utilized in many of our RV offerings," said Martin. "Its current use in sidewalls is only the beginning for this product. With additional R&D investment into the Elkboard product, we expect it can be utilized as a solution in several other RV applications.
"Third, the growth potential of Elkboard is exponential. Our companies have been purchasing 100 percent of the Elkboard produced but that number has only supported a fraction of the RVs we produce. THOR and Airxcel have already committed to making capital investments into Elkboard to expand its production capacity to a multiple of its current production capacity.
"Fourth, this is the first opportunity for us to continue to build on our recent Airxcel acquisition and the strategy that drove that acquisition."