RV News
All Valley RV Founder Roy Padgett Dies at 78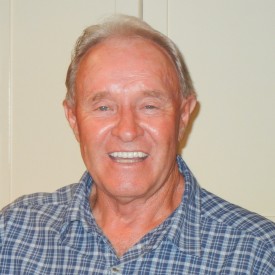 All Valley RV Center of Lancaster, Calif., is saddened to announce the passing of its founder Roy B. Padgett on Friday, June 29. He was 78.
Padgett was born in Watertown, S.D., in 1939 to Lyle and Floy Padgett. He grew up on the family farm in South Dakota, and at a very young age learned the value of hard work. After graduating high-school he took a job working the power lines. He became a journeyman lineman and traveled the U.S. and Canada building power lines. In the 1970s, the industry suffered a slowdown forcing Padgett to look at a new career.
Around 1977 Lew and Jim Young of Young's Trailer supply gave him an opportunity to go to work as a lot tech. There he stumbled into a sale of a trailer; that is when things changed. Padgett helped the Young brothers grow that business year over year and ultimately purchased the store from them in 1987.
Padgett played an active role in helping the California RV Association get started. In 2004, he also purchased another RV dealership in Acton, Calif., from La Mesa RV. Which is what has become All Valley RV Center. Padgett helped Troy Padgett and Bruce McGovern start All Valley which they subsequently purchased from him in 2007.
Padgett officially retired in 2007. He helped a few more people start businesses and has touched countless families with opportunities for jobs. Padgett was a mentor and friend to some of the biggest names in the RV industry. He loved he RV business and mostly the relationships from his Spader 20 groups and association friends.
Padgett also enjoyed his time retired; he built several custom hot rods and classic cars, he never ever missed a grand child's game, recital or birthday, he traveled with his lovely wife Charlene and their dogs Radar and Gunner in a motorhome back home to South Dakota and on vacations with any number of their 11 grandkids.
Padgett fought hard the last year and a half dealing with pancreatic cancer. He managed to do and say a lot to friends and family. He lived a life of no regret, hard work, honesty, and an uncanny ability to sell.
Wife Charlene, son Troy, sisters Nicole and Natalie would like to thank friend's industry wide for the outpouring of love and support.
Padgett's memorial service will be held at 11 a.m. on Saturday, July 7, at Lancaster First Assembly of God, 44514 20th Street. West, Lancaster, Calif.