News
Alliance RV Readies Move Into New Facility, Previews Fifth Wheel
This article is from our older website archives. Some content may not be formatted or attributed properly. Please
Contact Us
if you feel it needs to be corrected. Thank you.
Visit the private Facebook group for Alliance RV, and you'll see a timeline of groupthink. When some Heartland RV vets decided to go out on their own, the first instinct for building an RV that would truly resonate with customers was to begin crowdsourcing ideas. Scroll through the Facebook group page, and it shows an evolution of input from experienced RVers tossing out many ideas that were ultimately implemented in the upcoming luxury fifth wheel from Alliance RV.
"People get caught up in designing these RVs, and don't really take a step back and try to consider what's most important for the retail customer. What's most functional," said Ryan Brady, cofounder of Alliance RV. Like Coley Brady, his fellow Alliance cofounder and brother, Ryan Brady worked at Heartland RV for some time. "We're trying to hit sales goals and trying to keep costs in line and sometimes some of those key decisions don't get talked through with the people actually using the RVs."
The current number of people on the Alliance RV Facebook page is about 1,750. As Alliance RV showcases its first floorplan for the luxury fifth wheel next month at RV shows in Tampa, Fla., and Denver, Colo., Brady expects that number to reach 3,000.

Each person – 75 percent of which are RVers – has a voice.
For example, Alliance suggested one idea for slide in the kitchen. Almost immediately, the Facebook was vocal with suggestions – one of which was making sure it's flush with the floor in order prevent stubbed toes. In another instance, RVers recommended placement of outlets, within a couple inches, for use of coffeepots. A few RVers were vocal about where the light switch should go.
"We've put stuff up on polls. It's really an open forum. We would get advice and feedback unsolicited," said Coley Brady.
He mentions how one consumer might ask about doing a soft-close toilet, and then 25 to 75 current RV owners will chime in.
"There's been instances where we've been really humbled because we thought our customers wanted it a certain way," continued Coley. "We reach out to the group for the feedback and it could be totally opposite of what we were thinking. But the key is that we're not being stubborn and just doing what we think. We're listening to them and what they think as a group."
So far, the business philosophy has scored big with dealers. At an Open House preview, Bill Martin, VP of customer experience, talks about the positive response Alliance was receiving with its fresh approach as a "anti-consolidation" startup.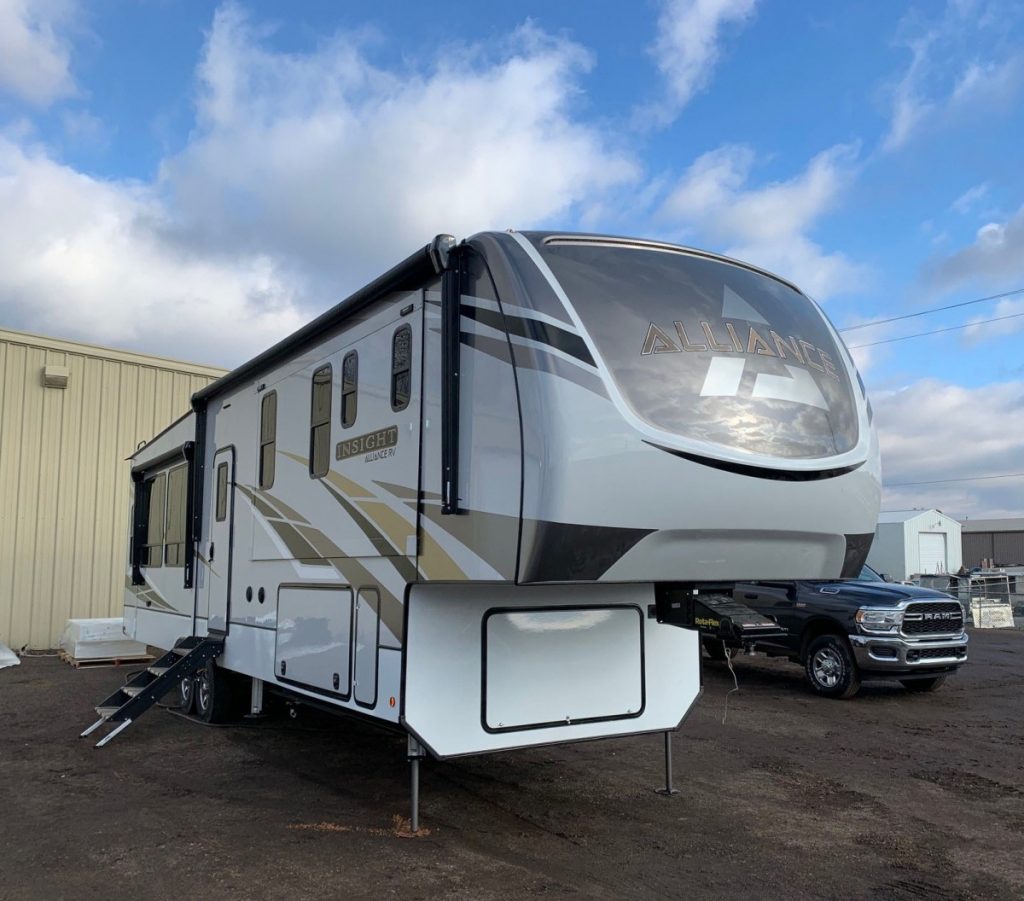 "A lot of the comments that the dealers made were things that we've already added or included because they're the same thing they're hearing from customers."
By engaging with a Facebook group, Alliance RV has stayed ahead of the curve while simultaneously building a potential brand loyalty and trust amongst veteran RVers. By incorporating those decisions, Alliance RV aims to establish a long-lasting trust with end-users and dealers.
And after much teasing, those changes are finally coming to fruition this month.
At Open House, the RV unit was about 50- to 75-percent complete. By the end of December, Alliance will begin producing two units a day in its 112,000-square-foot, state-of-the-art facility.
Built from the ground up, the facility features plenty of windows for natural light to expose any blemishes in the plant, LED lighting, individual lockers, and a rigorous PDI process – something Martin refers to as a "shakedown."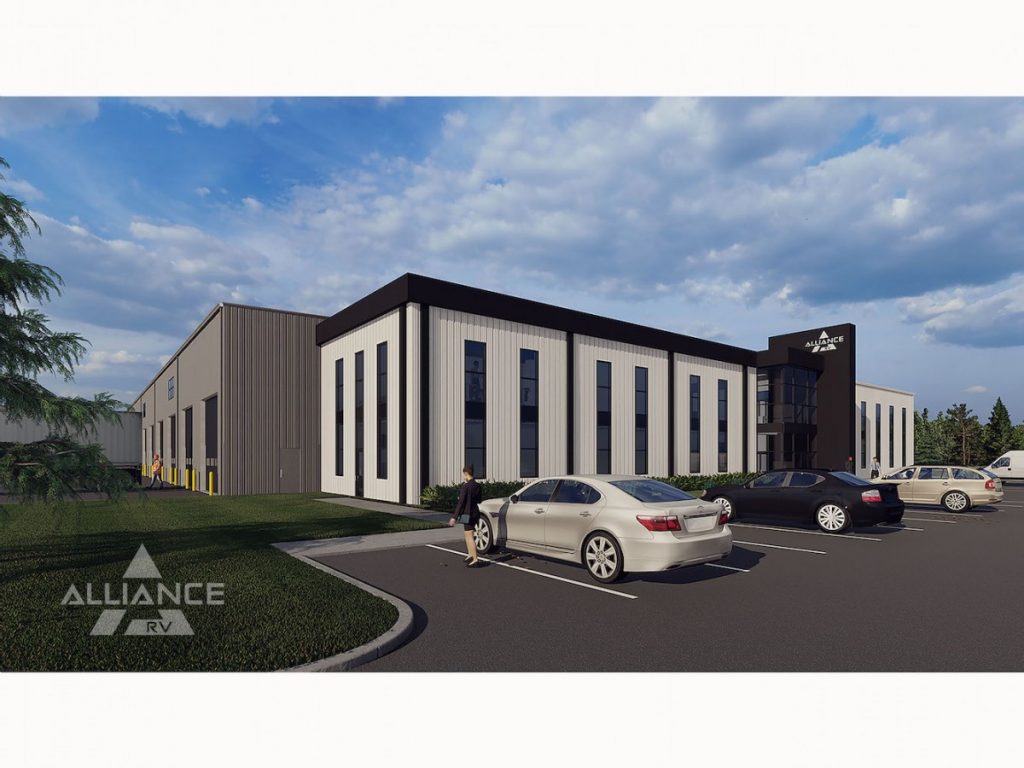 "We're actually putting in some additional quality stations along the first half of the production line, which typically gets forgotten," said Martin. After the unit comes down the line, employees will perform a secondary PDI, hooking up each unit to a pickup and driving it 10 to 15 minutes throughout Elkhart, Ind. – a "test-driven performance audit" that includes speed bumps and a camp-ready inspection in a separate bay. This will test one of the largest quality feature Alliance RV has focused on: the running gear. Issues with axles, suspension, and tires are commonly reported for the fifth wheel segment, said Martin. That's why so much focus was brought to it. This, in addition to the other 30 unique features Alliance is promising.
"We want to make sure that when the unit gets to that dealers' lot, it is ready to rock and roll," said Martin.
Currently, Alliance RV is at 30 employees but expects to reach 50 by the end of January and, if things go according to plan in the first four months, hitting 100 employees in the spring.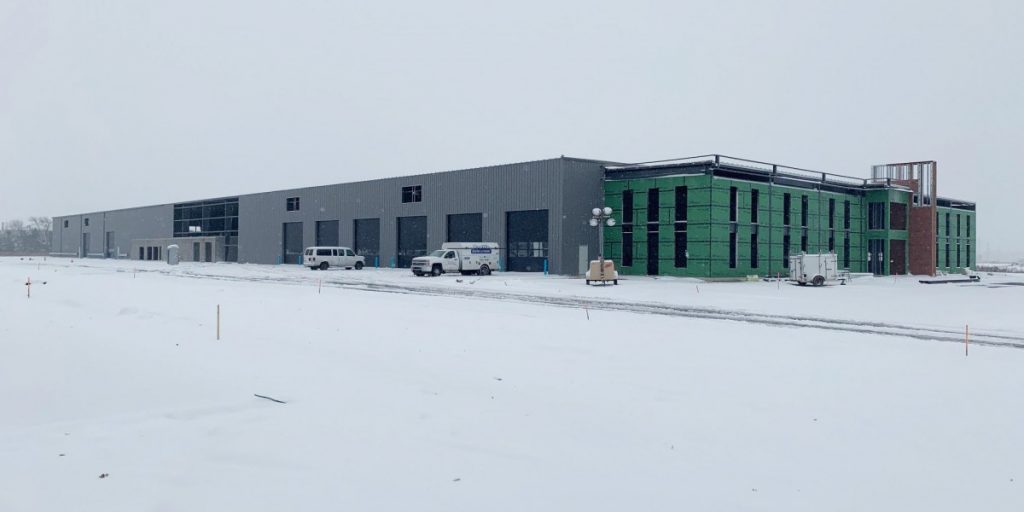 The manufacturer may only be releasing images of its exterior and floorplan, but it's confident that dealers and customers are going to be impressed by a unit built by a community. And by being a startup comprised of industry veterans, their ears are open to quality improvements done at a rapid-fire pace.
"The fact that we're owners of the business – working day in and day out – is totally unique and totally different," said Coley Brady. "And that's what we call a better customer experience for both the dealer and the retail consumer. Those two fronts are where we're really focusing our attention and efforts on."