News
American Coach Unveils Interactive Interior Design Tool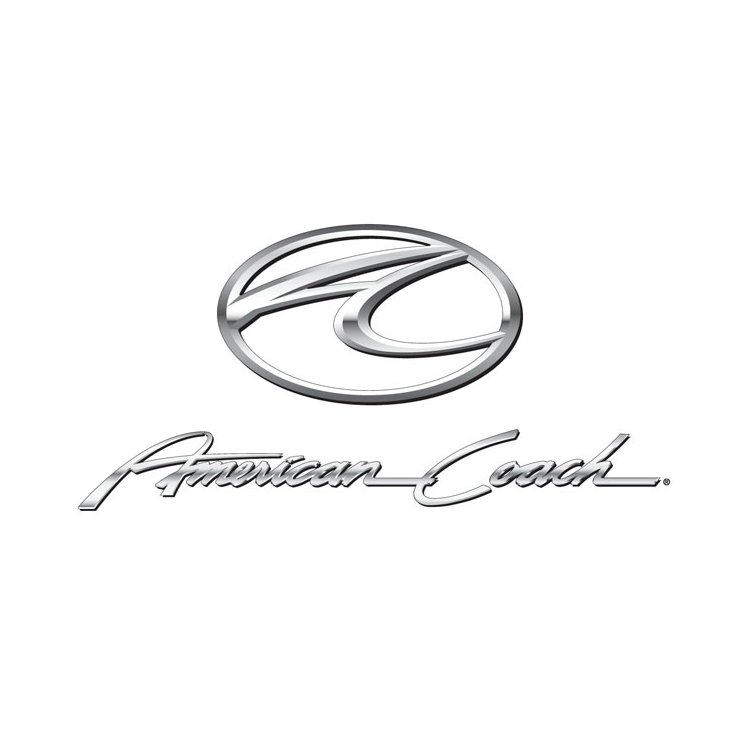 American Coach has added an innovative interior design tool to its website. The company said that the interactive tool is an industry first that allows customers to mix-and-match and visually explore the décor packages and cabinetry options on its 2022 American Eagle, American Dream and American Tradition models. American Coach is a luxury RV brand within REV Recreation Group, a subsidiary of REV Group.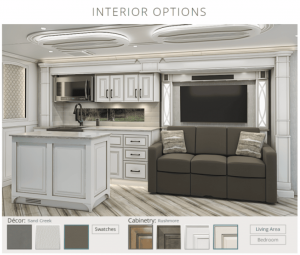 Each Class A model on the American Coach website features a customizable view of both the living and bedroom areas. Users can toggle between décor packages and cabinetry options to see how the selections look together.
For example, in the living space, customers can view the coach's hand-crafted cabinetry, tile flooring, quartz countertops, backsplash, wallpaper, leather sofa and accent pillows in different colors, design styles and finishes. In the bedroom, the cabinetry, flooring, comforter and accent pillows change based on the selection.
"American Coach has a standard of excellence that we are delivering throughout the entire customer roadmap," said Deb Stapel, director of marketing for REV Recreation Group's Class A products. "This new design tool significantly enhances our customers' experience and catapults us ahead of the traditional fabric swatches and door samples that don't allow the customer to fully visualize the interior of their new RV to make the design choices they like best."