RV News
America's Largest RV Show Makes Time for Local-Area Students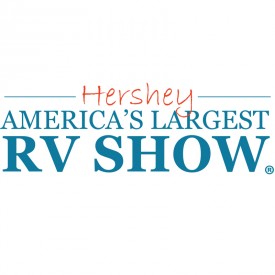 The annual RV show put on by the Pennsylvania RV & Camping Association, which it has dubbed – and trademarked – America's Largest RV Show, begins this week in Hershey. To generate local students' interest in careers in the RV industry the PRVCA is hosting 70 students from career and technical education programs. Industry leaders will speak to the groups for 5-10 minutes and answer questions about their area of expertise within the industry.
Some very large companies have agreed to participate: an Airxcel rep will talk about appliances and heating; Cummins will discuss engines and generators; Demco towing and trailer parts; Dometic refrigeration; Elwell equipment; Freightliner chassis; MORryde suspensions and parts; Keller Marine & RV parts and supplies; Mount-n-Lock cargo solutions; Spartan chassis; Truma water and heating systems; and several RV manufacturers. In addition, the students will sit-in on the RV electricity, Dexter Axle, Xantrex seminars, which will be in session for RV technicians.
"This is a great opportunity for the RV industry to showcase the many career opportunities available," said Heather Leach, PRVCA executive director. "As the next generation of students prepares to graduate and enter the workforce, it's important to let them know that the industry has a lot of viable career paths where they can utilize their technical skills and continue to learn and grow.
"This is our second year offering these tours and we hope they will continue to grow and help recruit young people into RV careers."