RV News
Annual RV Hall of Fame Supplier Show Returns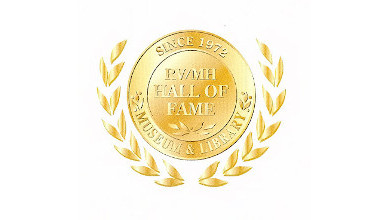 The annual RV Hall of Fame Suppliers Show will take place during the 2021 September RV Open House. According to Hall of Fame President Darryl Searer, the show is already almost sold out. Only two indoor booths and 26 outdoor booths remain available.
"It is possible to combine outside booths to expand from 10' to 20' to 40' and so on," Searer said. "As space continues to dwindle, this potential opportunity may no longer be an option.
"Based upon the results of the first year's sellout event, which was in 2019 (2020 was postponed), all but two exhibitors reserved their same space for the 2021 show. Those two booths are now available indoors.  I urge those suppliers that are thinking about exhibiting at this year's event to make their reservations by contacting me now."
Indoor booths are 10' wide by 8' deep at a cost of $2,500 per booth. Outdoor booths are 10' wide by 10' deep at a cost of $1250 per booth. Included in the price are two padded chairs, one eight-foot table, drayage to and from the booth, electric, Wi-Fi, badges, complimentary drinks, hospitality area, and storage if necessary.
"The Hall plans to do more promotion and advertising this year to maximize the excitement surrounding the show," Searer said. "In 2019, we received overwhelmingly positive feedback from our exhibitors and attendees, but that is no reason to become complacent. We plan to evolve and improve this show every single year."
For more information and registration for the 2nd Annual RV Hall of Fame Suppliers Show visit: https://www.rvmhhalloffame.org/rv-hall-of-fame-suppliers-show / or email: dlsearer@aol.com