News
Another 850K Filed for Unemployment Last Week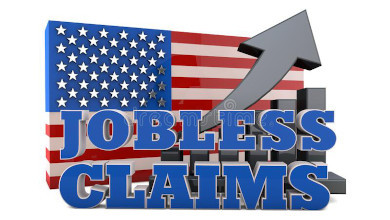 New jobless claims unexpectedly rose for a second straight week, underscoring the strain to the labor market as rising COVID-19 cases set off another wave of stay-in-place restrictions that have begun to dampen business activity.
The Department of Labor released its weekly report on new jobless claims today and here are the main results in the report, compared to consensus estimates compiled by Bloomberg:
Initial jobless claims, week ended Dec. 12: 885,000 vs. 818,000 expected; and a revised 862,000 during the prior week
Continuing claims, week ended Dec. 5: 5.5 million vs. 5.7 million expected; and a revised 5.8 million during the prior week
Over the past month, a record number of new COVID-19 case counts and hospitalizations gave way to new mobility restrictions across the country, weighing on employment. Some officials have warned of even more restrictions following the holiday season, as regions look to stem the unabated spread of COVID-19 with widespread vaccine distribution still months away.
To read the full report from Emily McCormick on Yahoo Finance, click here.
These orders have already showed signs of unwinding some of the labor market's recent strides toward recovery. This week's report showed another week of new jobless claims coming in at more than 800,000, following a seven-week streak of new claims below that level. Initial jobless claims are about four times greater than their weekly average before the pandemic.