RV News
Applications Now Accepted for Spader Leadership Program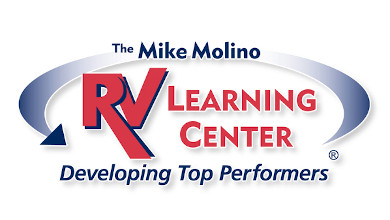 The Mike Molino RV Learning Center has begun accepting applications for the 2024-2025 Duane Spader Leadership Development Scholarship. This scholarship honors the RV industry service of Spader Business Management founder Duane Spader, a past chairman of RVDA and a champion of life-long learning. To be eligible, an applicant must be an employee of an RVDA dealer member.
Through the Mike Molino RV Learning Center and Spader Business Management leadership development partnership, a scholarship is awarded annually to give one current or future leader the opportunity to participate in the program tuition-free.
The deadline for scholarship applications is Sept. 8. The recipient receives full tuition valued at $13,850 to attend the 12 to 18-month Leadership Development Program. The recipient will only be responsible for travel expenses. In addition, an applicant must be an employee of an RVDA dealer member. Learn more and apply at the RV Learning Center website.
The Spader LDP is a program for current and future leaders that involves five three -day sessions. In between sessions, participants are tasked with putting what they've learned to work in their dealership and tracking the results of those efforts through assignments and one -on-one sessions with a Spader coach. The recipient will be selected shortly after the application deadline in ample time to prepare for the first session.
Upon graduating from the program, participants will know how to:
Lead their organization's culture and strategy
Improve their leadership and management effectiveness
Coach their team to higher performance
Effectively understand and manage each area of Total Business Success
Hire the best candidates for each position
Deliver world-class customer service
Assess and improve their dealership's organizational and financial health
Click here for additional details about the Leadership Development Program and to view an informational webinar.