RV News
Aqua-Hot Debuts the New 125M Heating System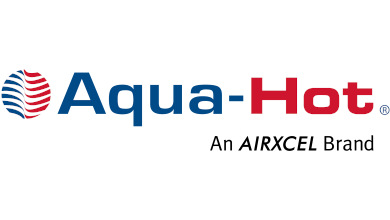 Aqua-Hot, an Airxcel brand that makes hydronic heating systems for the RV market, has debuted its new 125 Modular system. Building on the Aqua-Hot 125 series it created for diesel and gasoline, the 125 Modular is a complete, thermal hydronic heating system that the company said provides comfort and continuous hot water with individual components that can be installed neatly where interior space allows in Class B RVs. The compact modular components easily integrate into areas within the cabinetry, benches, seating or storage.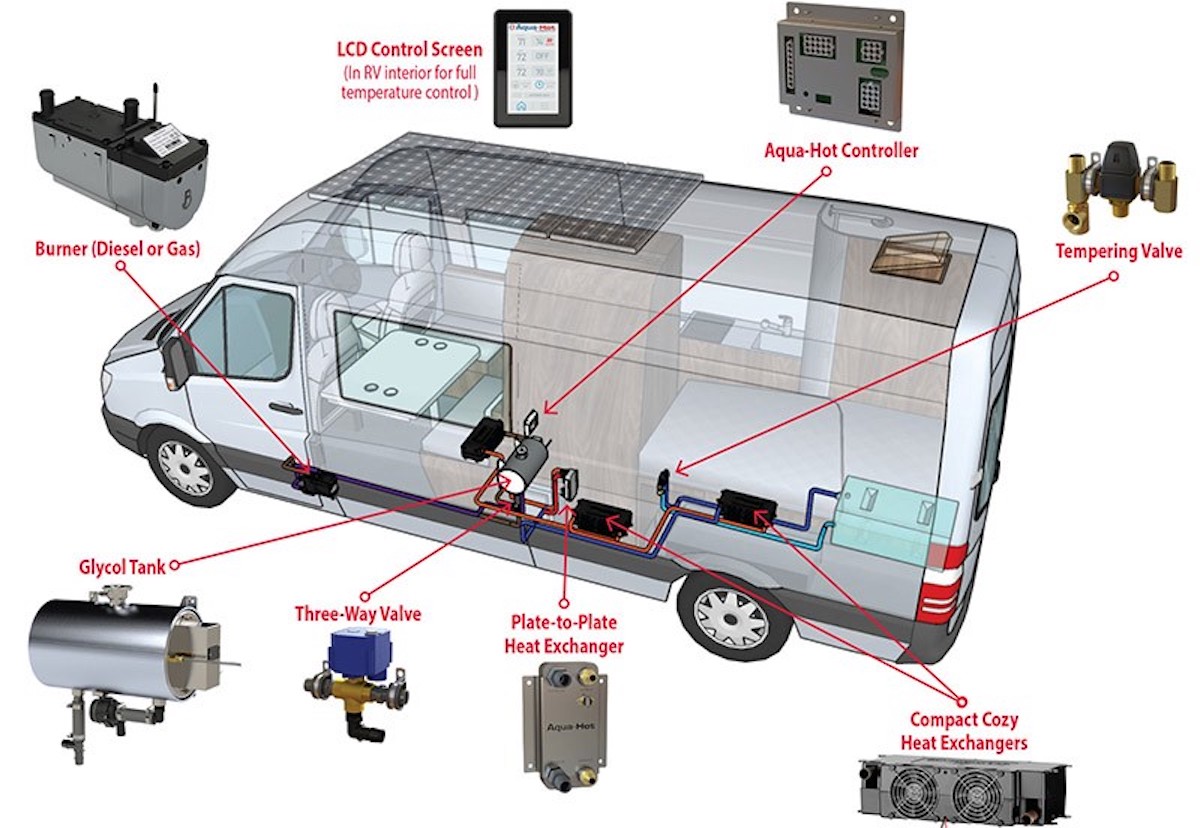 "Aqua-Hot heating systems have been bringing comfort to RVs for over 35 years," said Mark Davis, business unit manager for Aqua-Hot. "The new 125 Modular makes more effective use of underutilized spaces and gives customers options to add heat where it is needed, eliminating hot and cold spots from within the RV."
Aqua-Hot's 125 Modular comes in either a gasoline or diesel version, utilizing the van's fuel, eliminating the need for supplemental fuel. Both also come standard with 120V heating to provide additional heating output when the vehicle has available shore power. Although the 125 comes with a full-color touch screen for operation it also features, like other Aqua-Hot systems, the only RVC-ready open-source technology in hydronic heating so control can easily be integrated into a unit's multiplex system.