News
Aqua-Hot Introduces Hydronic Heating for Certain Rössmonster Campers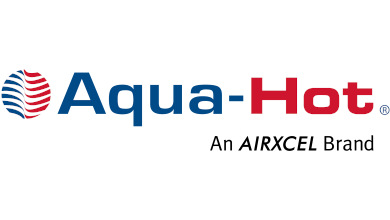 Aqua-Hot, an Airxcel brand, has introduced its new 125 Hydronic Heating System, now being offered on select models of the Rössmonster Overland Baja Truck Camper.
The ultra-compact Aqua Hot 125 series was specially designed for camper vans, Class B motorhomes and smaller expedition vehicles, with both gas and diesel models that can also run off 120-volt/1,500AC shore power. Hydronic heating provides moist, even heat with up to three heat exchangers and the ability to deliver continuous hot water at 110 degrees to 120 degrees F. The system is designed for easy installation and is high-altitude ready, with passive altitude adjustments alleviating the problem of carbon buildup common in other fuel-powered RV heaters.
Built on half, three-quarter and one-ton chassis, the Rössmonster Overland Baja is the off-grid, off-road, boondocking vehicle designed in-house by the team at Rössmonster Vans. Select Baja editions will feature the Aqua-Hot 125 Hydronic Heating System that reliably creates hot water and cabin heating at elevations up to 16,000 feet.